Are you looking for awesome membership site statistics? You're in luck! Because we've combed the internet to find insights about membership businesses.
The creator economy is going full force, making it easier than ever for entrepreneurs to turn a profit off their ideas. And starting a membership site is simple thanks to WordPress plugins like MemberPress.
But we thought you might be even more confident if you had a handy list of membership statistics to show you what's happening in the membership economy today.
There are all kinds of membership websites across the internet. In this post, we've compiled statistics based on three common and popular types:
Learning Management Systems
Association Memberships
Subscription Sites
If you're reading this, it's likely you're a small business or an individual looking for ways to make recurring income – not a large corporate entity.
That's why we're looking at statistics around learning, associations, and subscription sites anyone can create.
The insights here can help you focus on the right marketing strategies for your business and help you understand what to expect in your industry's future.
Ready to dive in? Let's go.
LMS Statistics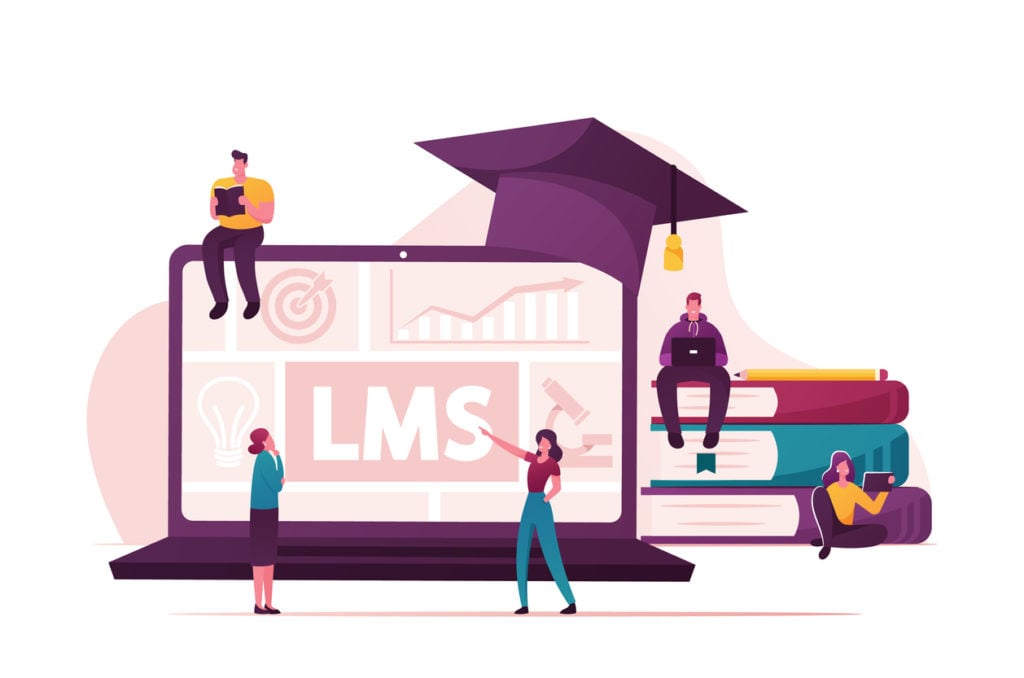 More and more people and businesses are using learning management systems (LMS) to build online educational sites or to add learning components to their existing membership sites.
MemberPress Courses is an LMS built right in to MemberPress that allows you to do just that – fast and easy.
So let's start by looking at the market for LMS platforms.
In 2021 the global LMS market was valued at $14.43 billion and is expected to grow to $40.95 billion by 2029, with a CAGR of 14.2%. (Fortune Business Insights)
North America accounts for the largest market size using LMS platforms.
The highest source of revenue is projected to come from North America, followed by Europe. These markets use LMS systems the most due to the high adoption rate of technology and the availability of internet infrastructure. (Research and Markets)
There are 1000+ LMS vendors today. (Finance Online)
The industries using LMS platforms can be broken down as follows: Education (21%), Technology (12%), Manufacturing (9%), and Governmental Bodies (2%). (iSpring Solutions)
Of Fortune 500 companies, 41.7% use educational technology to train employees during formal training periods. (eLearning Industry)
Today, over half (55%) of all LMS installations are deployed on the cloud while 45% are on-premise. (iSpring Solutions)
Of LMS users, 89% access online courses using a desktop, while 76% of users access courses on a laptop, 25% through a tablet, and 19% via smartphone.
Half of LMS buyers spend less than $5,000 on system implementation, whereas 1% of LMS implementations cost above $50,000.
More than 50% of LMS buyers implement their platforms within six months, 24% of buyers need up to a year, and the remaining take more than a year to get their LMS platforms running.
The top reason for dissatisfaction with an LMS platform is poor user experience (88%) followed by poor admin interface (74%).
According to Finances Online, 93% of businesses surveyed plan to adopt LMS by adding live online learning to their programs. (Finances Online)
A 2020 Capterra report showed that 36% of higher education institutions and 64% of k-12 schools were using LMS that year. This rapid rate of adoption is expected to be a big driver in the market. (Capterra)
Association Memberships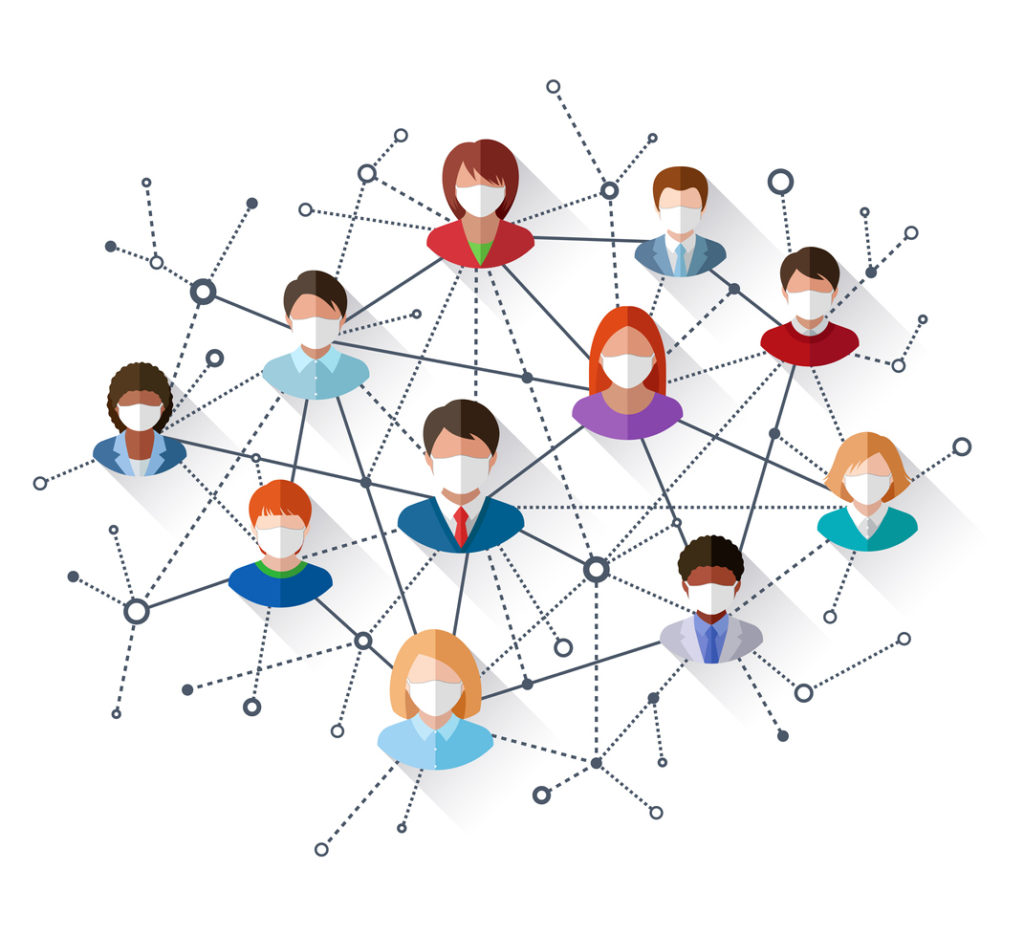 Association memberships are typically smaller organizations that serve the interest of a profession or trade. Associations are also related to charity and philanthropic works.
These bodies often recruit and support individual member organizations (IMO), trade groups, or a combination of the two.
Associations are built to develop and share knowledge and best practices and to help their members' networks. They also support members and advocate for their interests.
Association membership organizations don't cater to general consumers. The needs of members are unique, and each association may have its own specific culture based on the industry it's in.
Let's look at some helpful insights that will improve marketing an association and boosting recruitment.
Why do people join associations? According to Marketing General, 57% say it's to network with their peers, while 26% of people want to learn about their industry's best practices, and 25% want to access specialized information.
Associations that recruit both individuals and trade bodies had the highest median growth (14%). Associations recruiting only individuals saw 12% growth, and those that took in trade bodies had a growth of 10%.
The largest generational group in associations is the Baby Boomer generation (36%). Generation X forms the next highest group at 29%. Millennials typically constitute 20% and Generation Z, 6%.
The overall recruitment channels that garner the most new members are word of mouth (69%), email (62%), and meetings (34%).
Within digital recruitment channels, Facebook paid advertising is the most effective, generating 68% of new recruits, while 51% comes from SEO efforts, and 46% from remarketing.
What are the most used social media platforms for associations? Facebook comes in first at 93%, Twitter is second at 82%, and LinkedIn comes in third at 72%.
According to Wild Apricot, 79% of organizations use Facebook as a way to attract new members. Twitter comes second with 35% of organizations recruiting their members on the microblogging platform, while 34% of associations are actively recruiting on LinkedIn.
What's the most effective social media platform for recruitment? Associations say it's Facebook, while Twitter and other platforms are said to have a lower impact.
A full 38% of associations that experience an increase in member renewal rates offer automatic annual renewal via credit card.
Of associations, 25% say that creating targeted communication boosted member engagement. Another 16% attribute higher member engagement to using deliberate engagement strategies and an increased focus on members, while 13% of associations started, cancelled, or modified events to find that member engagement grew. (Association TRENDS)
Higher member renewal rates are related to how well members recognize an association's value proposition. Of organizations, 23% claim that higher renewal rates came from clearly identified value propositions, as opposed to associations where the value was unclear.
Of associations, 42% state that having members understand their value proposition leads to increased net membership. In comparison, associations where the value proposition was vague had lower net membership rates.
Paid advertising, including boosted social media posts, Google Ads, and others, were used by 71% of associations.
A full 76% of associations don't offer benefits or affinity programs to create returning members.
Of surveyed associations, 46% reported an overall increase in memberships over 2020 – 2022. (GrowthZone)
40% of survey associations reported that member engagement got "better" over 2020 – 2022. (GrowthZone)
Subscription Memberships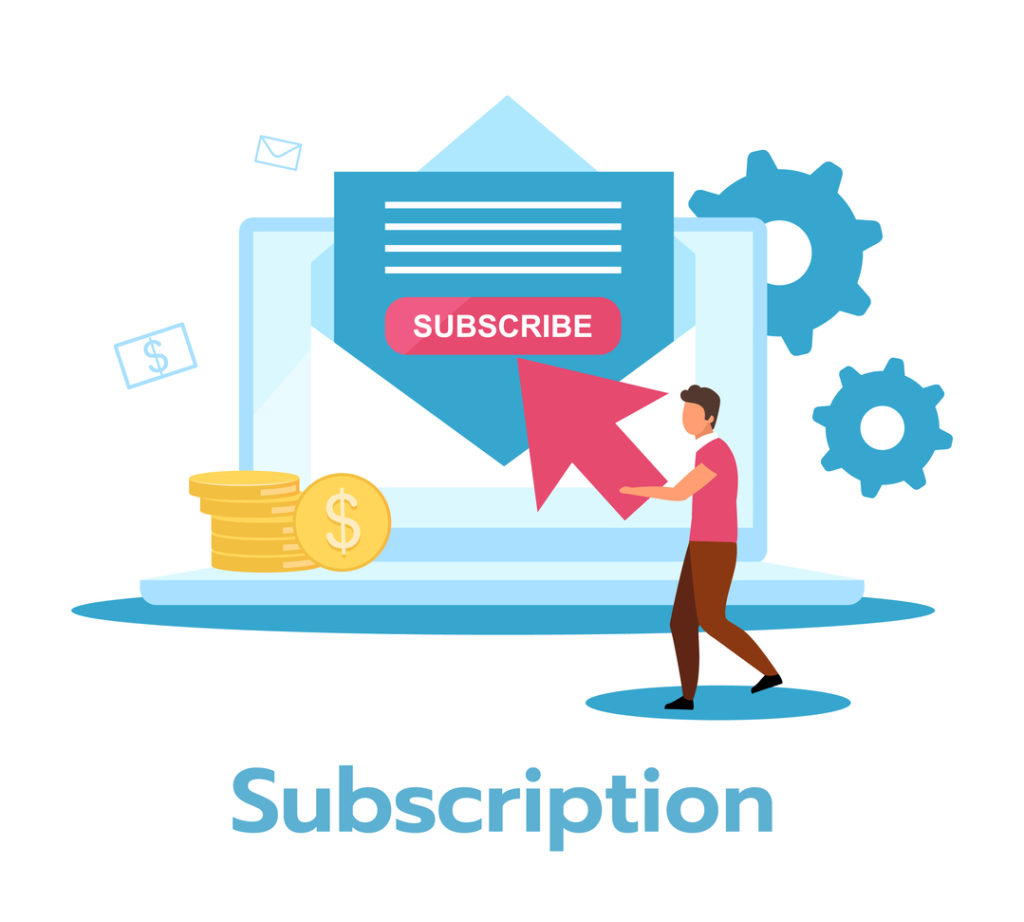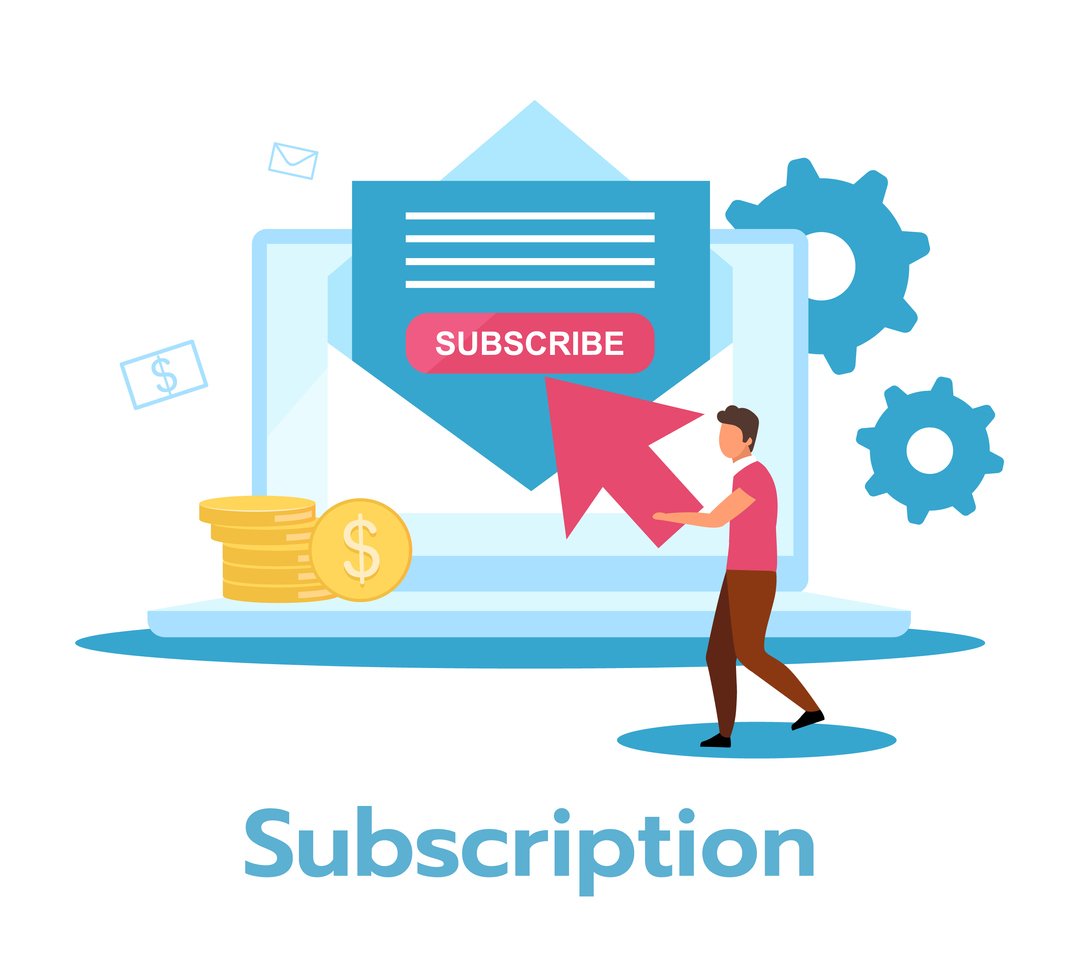 Subscription-based businesses are growing in number, particularly in the wake of the global pandemic. It's the primary way that businesses and individuals can make a recurring income online.
Let's jump right in and look at some important subscription model statistics. They'll provide the most relevant insights you need to understand why the subscription economy is going to become the norm in the future.
By 2022, 53% of all software revenue will be generated from subscription models. (Digitalist)
As of 2020, all new entrants and 80% of existing vendors use subscription models. (Gartner)
Key challenges for business: 63% of media publishers say that converting audiences into paying subscribers is a significant issue, while 42% of media businesses say that developing products that people are willing to pay for is a major hurdle. (Digiday)
The average small business spends more than $15,500 every month on SaaS products. (Blissfully)
Small businesses use an average of 20+ paid SaaS subscriptions.
Of 504 senior business leaders representing retail, finance, and other industries, 70% believe that subscription models hold the key to growth. (Global Banking and Finance)
Of surveyed senior finance executives, 53% say that 40% of their organization's revenues are sold via the subscription model. (CFO)
Of C-level executives and board members, 23% are incorporating subscription and membership models as part of their future strategies, while 17% of responding businesses will launch new or additional recurring revenue businesses in the near future.
Of businesses, 82% are adopting subscription models because it enables them to become leading disruptors. (Citibank)
A full 76% of businesses claim that a subscription-based model helps create customer retention and long-term relationships with customers.
Of U.S. households, a full 34% will no longer have a traditional television subscription. (Variety)
When it comes to video streaming subscriptions, the majority of households (69%) have one. (Deloitte)
Music subscription services are booming, too, with 41% of households holding a subscription to at least one. (Deloitte)
Average annual growth of subscription billing vendors is between 30% and 50%. (The Paypers)
In regard to churn rate, one report showed that a rate of 10% or less is good and under 5% is ideal. (Eligeo)
Conclusion
There you go. Hopefully, you've gained insights into the state of the membership business model by looking at three different types of memberships.
The industry you're in and the purpose of your membership site will dictate the kind of business decisions you make. As always, understanding your audience should be the first step to creating a successful membership business.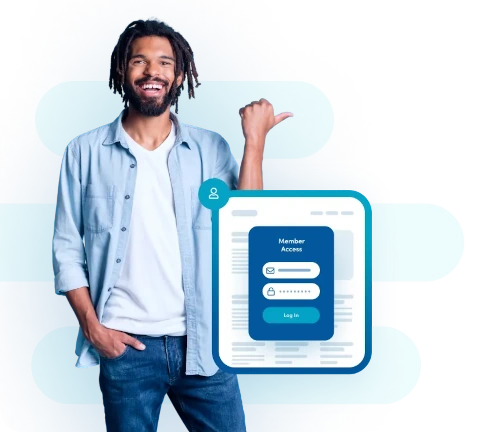 Get MemberPress Today!
Start getting paid for the content you create.
Get MemberPress Now
See All Features
If you're interested in more business statistics, here's a helpful list of digital marketing statistics that's sure to get you thinking.
If you know of any interesting statistics not mentioned here, we'd love to hear. Tell us about it in the comments!
If you liked this article, be sure to subscribe to our newsletter in the box up to your right!