Do you dream of starting your own dog walking business?
If you're the kind of person who loves spending time outdoors with man's best friend, then hunkering down to build a business site might sound like the last thing you'd ever want to do.
But, the fact remains: A website is key if you want to become a successful, independent dog walker.
The good news? It's much easier than you'd think.
If technical phrases like "content management system" freak you out, then don't be put off. All you need to know is that millions of websites use WordPress because it's surprisingly easy and extremely flexible.

Paired with a beginner-friendly tool like MemberPress you can create an impressive, professional website to make your dog walking dream a reality.
In this post, we'll show you how to transform a free WordPress website into a full-blown dog-walking business.
Are you ready? Lace-up your walking shoes, and let's get going!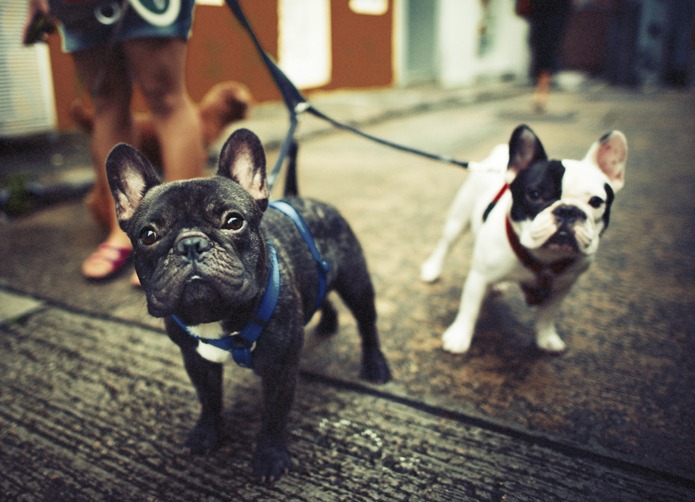 Tools You'll Need
If you're new to website building, you're probably wondering what digital tools you need to build a website for a dog walking business.
You might be pleasantly surprised to know that all you need is these three:
Don't worry; if you haven't heard of one or any of these tools, we'll walk you through how to set up and use each of them!
We'll also include lots of helpful video tutorials so you can see exactly how to get started.
How to Start a Dog Walking Business With WordPress
So here they are, 4 simple steps to starting a dog walking business online with WordPress.
Let's step to it!
Step 1: Set Up WordPress
WordPress is a powerful content management system (CMS) hosting over 40% of all websites.
What is a CMS?
A CMS is a software that helps users create, manage, and modify content on a website without the need for specialized technical knowledge.
In simpler terms, a CMS is a tool that helps you build a website without needing to write all the code from scratch…or even know how to code at all.
That's right! You don't need to know how to code to build a pro website.
Instead of building your own system for creating web pages, storing images, and other functions, the CMS handles all the basic infrastructure stuff for you. That just leaves you to focus on more forward-facing parts of your website.
WordPress is a perfect example of a CMS. It provides the basic framework that lets you create web pages, posts, categories, and much more without requiring coding skills.
It's this user-friendly aspect that has made WordPress the most popular CMS in the world.
Why Use WordPress?
Here are a few reasons WordPress is an ideal CMS for aspiring dog-walkers looking to start an online business:
User-friendliness: know more about canines than computers? Not a problem. WordPress makes it easy for beginners to create a site using a visual editor.
Affordability: Launching a new business often means a tight budget. WordPress is free, and there are plenty of affordable web hosting providers out there (we'll dive into that later).
Professional templates: A ready-made template can help you quickly create a website that looks clean and professional. WordPress offers pre-designed themes, which can speed up the site creation process big time. And many of these are even free.
Flexibility and control: WordPress gives you complete control over your website. You can modify and customize it in any way you want, which is not always the case with Wix and Squarespace, where you are limited to the platform's templates and built-in features.
Search engine optimization (SEO) Benefits: WordPress is known for its SEO advantages, meaning it's easier for you to be found via Google and Bing. With WordPress, you have more control over customizing your SEO settings and various plugins like All In One SEO can help optimize your site.
WordPress.org is free, but to use it, you'll need to:
Buy a domain name
Get set up with a web host (a web host enables your site to connect to the internet)
Buying a domain & hosting service
A domain name is essentially the address of your website on the internet. It's what users type into their browser's address bar to visit your website. It's a unique string of characters that leads people to your site.
Choose a domain that reflects your brand or the content of your site, as long as it's not already taken!
With many hosting providers, this is a one-shot deal. They'll include a domain name, provide you with a domain, and even take care of the setup process for you.
If you're looking for a high-quality and affordable host that's perfect for beginners, we strongly recommend DreamHost:
DreamHost is also one of the four hosting providers recommended by the WordPress team, so you know it's dependable. Even better, you can get a plan for as cheap as $2.95 per month.
This includes a free domain for a year and added security features like a Secure Sockets Layer (SSL) certificate.
Pick your theme
If you're not too tech-savvy, we recommend you go with a WordPress theme. You'll be amazed by how many ultra-specific themes are available for just about any industry or business type.
For example, the button below will take you to the tip of the iceberg:
Step 2: Install MemberPress and Build Your Membership Site
Once you've got your WordPress site and theme squared away, you'll need to install our MemberPress tool on your new site.
MemberPress is a WordPress plugin that allows you to monetize your WordPress site all kinds of ways. You can…
Design membership tiers to create service plan levels with recurring billing
Paywall premium content
Sell digital downloads
Set up VIP communities
Sell online courses and consultations
The list of ways to monetize a WordPress website with MemberPress is only as limited as your imagination.
It's an excellent choice for creating a dog walking business. Using MemberPress, you can:
Enable pet owners to schedule and pay for ongoing or one-time dog walking services
Sell courses on dog and puppy care
Offer private dog training consultations
Paywall premium content around tips and tricks for pet ownership or adoption
The sky's the limit!
After you've installed and activated the MemberPress plugin, your next order of business is to set up your memberships and other monetization elements.
The video tutorial below will walk you through the process step by step.
As you follow the tutorial we recommend creating multiple pricing tiers for your memberships. This way, pet owners can customize the frequency of the walks to their unique needs.
Additionally, your plans might distinguish between private or group walks:
You may even want to offer additional services like pet sitting or dog training. Furthermore, if you provide a wide variety of options, you can build a pricing table that displays your plans in an easy-to-understand way.
Once that's done, you've got the foundation you need to sell and collect payment for ongoing plans and appointments.
Step 3: Connect MemberPress to Simply Schedule Appointments (SSA)
After you've created your membership site, your dog walking business is almost ready to go.
As we mentioned, MemberPress includes nearly everything you need. Our tool also integrates seamlessly with supplemental add-ons that can further streamline your business.
Therefore, to make scheduling and managing your walks fast, easy, and organized, we recommend using Simply Schedule Appointments (SSA).

Simply Schedule Appointments is a WordPress plugin that makes it easy for customers to get in contact with you by scheduling a phone call, booking a session, and more.
You basically get your own personal secretary when it comes to scheduling out your dog walking sessions. All you need to do is set up your individual time slots by entering your availability.
Then post your calendar on your site to allow members to book appointments.
What's great is that SSA integrates with essential tools like Google Calendar and the email, automation, marketing tool Mailchimp.
Set Up Simply Schedule Appointments
After you install and activate the Simply Schedule Appointments plugin, it'll appear as Appointments on your WordPress dashboard:
After than, the SSA Setup Wizard will walk you through customizing the basic settings based on your business – things like date, time, business name, and contact info.
Once your business information is squared away, you'll be able to create your first appointment type. This will include specifics like name, duration, availability, and scheduling options. See the clip below:
Step 4: Promote Your New Dog Walking Business
Once your dog walking site is ready to go, it's time to start advertising it! This way, you can attract new customers (and new furry friends) quicker.
For starters, consider creating business accounts on some of the major social media platforms, such as Facebook and Instagram.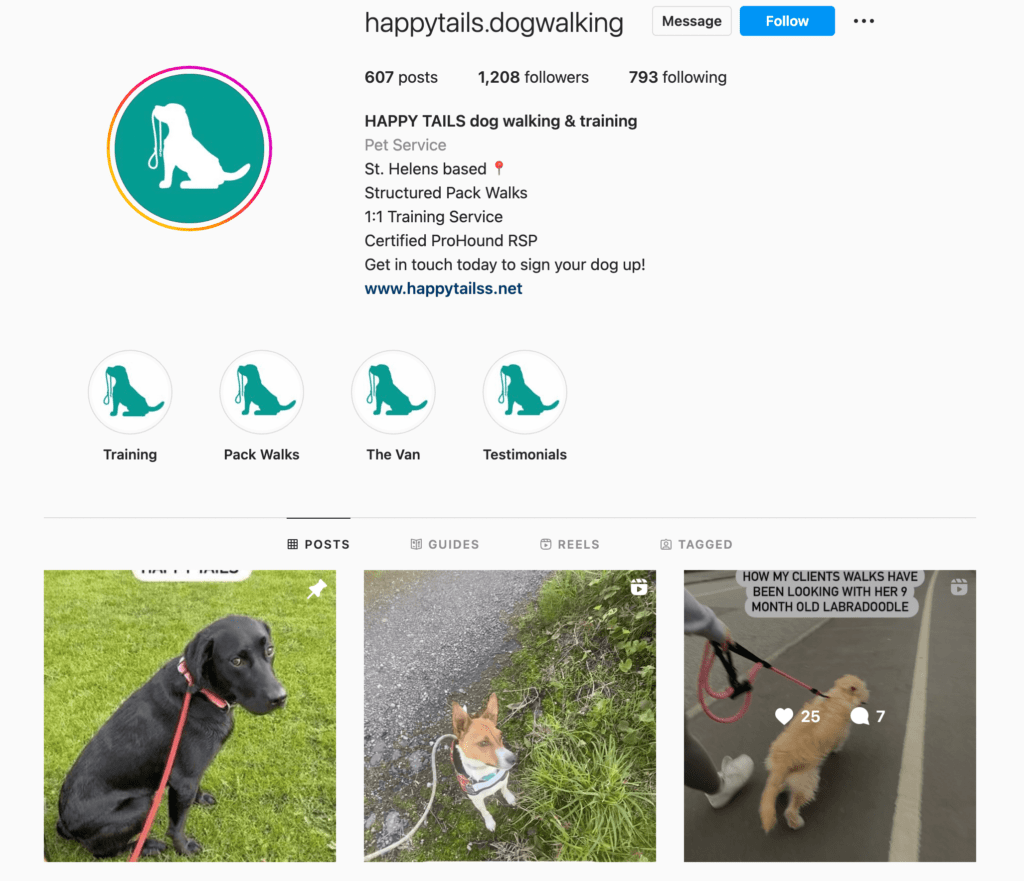 You may want to introduce your business and post about your daily walks to build credibility and start engaging with potential clients. Just be sure to ask your current customers for permission to post photos of their pets!
Use your location in hashtags across your social media to build a local following.
Don't forget to add a location on Google maps via Google My Business. If you don't have a business premises, you can list your home address.
Additionally, you can try some good old-fashioned networking. Why not let your current clients know that you're in the market for additional business?
You could even consider partnering with other local companies, such as vets or dog groomers, to expand your reach even more.
You might start small by reaching out to these businesses online. Or you could just contact them directly and ask them to offer their customers a welcome discount on your behalf.
To learn more about the awesome MemberPress custom coupons feature, watch the video below:
Conclusion
If you love animals and want to launch a new career or side gig, dog walking is a great way to profit from your passion.
Using WordPress and MemberPress together, you can promote your services and start your ecommerce business.
To recap, here are four steps for launching a dog walking business using WordPress:
Set up WordPress.
Install MemberPress and build your membership site.
Connect MemberPress to Simply Schedule Appointments (SSA)
Promote your new dog walking business.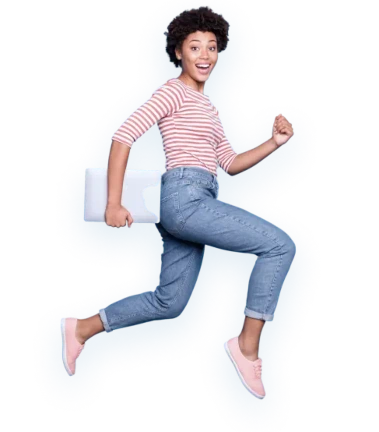 Ready to Start Your Dog Walking Business?
Get MemberPress and get busy building your dream today!
Get MemberPress Now
See All Features
If you liked this post, make sure you subscribe to the MemberPress blog!