Can't decide whether to create a social media group or a membership site? Here are a couple of deciding questions you need to ask yourself:
Do you want to write unlimited content that people can actually learn from – not just glorified social posts? Do you also want full control over that content?
Do you want to build personal relationships with people who share similar interests?
Do you want to turn what you know into a full-time income?
If you answered yes to any of these questions, then you're ready to start a membership site business. Congratulations!!
In this article, we'll cover the difference between a social media group and a membership site. As you're about to find out, a membership site is key for anyone who wants to get paid for their group-building efforts.
After coving the benefits of a membership site, we'll list 3 ways you can then use social media groups to steer new customers to your monetized community.
We've got a lot to cover, so let's get started!
Social Media Groups and Membership Sites – What's the Difference?
A social media group is just what it sounds like – a group of people hosted on a social media platform like Facebook or LinkedIn. These groups are usually focused around common interests, backgrounds, or qualifications.
One example would be a gardening group dedicated to growing vegetables at home: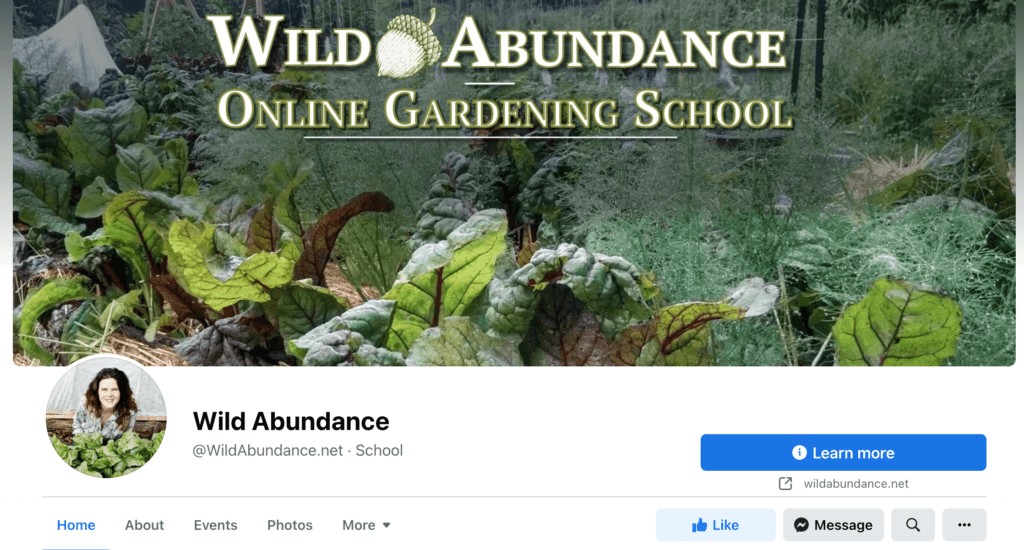 A membership site is similar to a social media group in that it provides a place for people with similar interests to meet online.
However, the leading (and most desirable) difference between the two is, members on a membership site pay to read your content. Not only that, there are more ways than one to monetize your content.
Keep reading for more advantages a membership site has over a social media group…
What a Membership Site Can Offer that Social Media Groups Can't
Don't get us wrong, social media groups have their benefits – which we'll get into a little later in this article. But this is one of those "what comes first, the chicken or the egg" scenarios.
In this case, you definitely want to start building your membership site first. That way, you can build your business foundation with perks like…
Post Whatever, Whenever, However – and for Whomever – You Want
Social media platforms come with their fair share of content rules and restrictions. Whereas a membership website gives you much more freedom to write what you want, whenever you want, and in whatever format you want to.
The Tools You'll Need – WordPress
All you need to get started is a reliable content management system (CMS). For that, we highly recommend WordPress.

Originally created for bloggers, WordPress allows you to publish an unlimited number of blog articles using an unlimited amount of words – no character restrictions here!
That makes it a great choice for anyone with lots to say.
Once you set up your WordPress site, you can monetize it with our MemberPress plugin. By putting a few Rules in place, you can control when and how content is released, as well as who can read what.
Form a Community Where People Pay to be a VIP
It's easy for anyone to create a group on Facebook (which is probably why social media groups are a dime a dozen nowadays).
But with that level of popularity, the average social group creator is only after one thing: a high member headcount.
However, this is a lose-lose situation. Sure, having a large number of members in your social group might look impressive – but what are you really gaining?
You're not making any money, and your members end up unrecognized, overlooked, and ignored.
A membership site can fix all that!
Membership sites are known for their ability to build a sense of community.
When you've got your niche boiled down to a specific audience – and you produce content that interests your members and helps them solve a problem – people will pay for that personalization.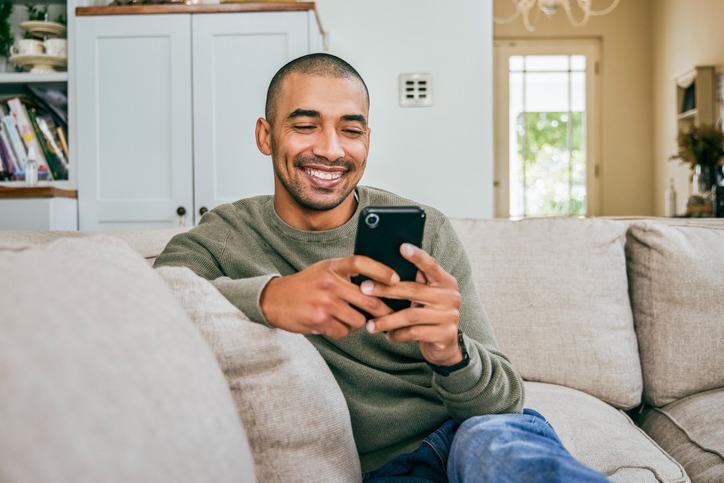 The Tools You'll Need – MemberPress
You'll have a much easier time getting to know each of your members if you give them the right engagement activities.
Want to add gaming elements? Get MemberPress + MyCred ➡️
Want to instant chat with your members? Get MemberPress + Discord ➡️
Want to have full-on conversations that attract a crowd? Get MemberPress + bbPress ➡️
Giving members fun ways to interact with you and one another will leave them feeling valued, appreciated, and more likely to renew their monthly subscriptions.
Monetizing with memberships
MemberPress is designed to work seamlessly with your WordPress site. So creating different membership subscription levels is as easy (and very similar to) creating a WordPress post:
With your recurring income streams squared away, you can add extra money-generating opportunities with content, such as:
BONUS: Don't forget your content itself! Add affiliate links to any piece of existing content for yet another income stream! This process is referred to as, affiliate marketing.
Monetizing with affiliate marketing
Affiliate marketing is extremely popular in the WordPress space. And getting started is easy…
Join an affiliate program
Promote products using a uniquely coded URL (aka an affiliate link)
Get paid for each click that results in a sale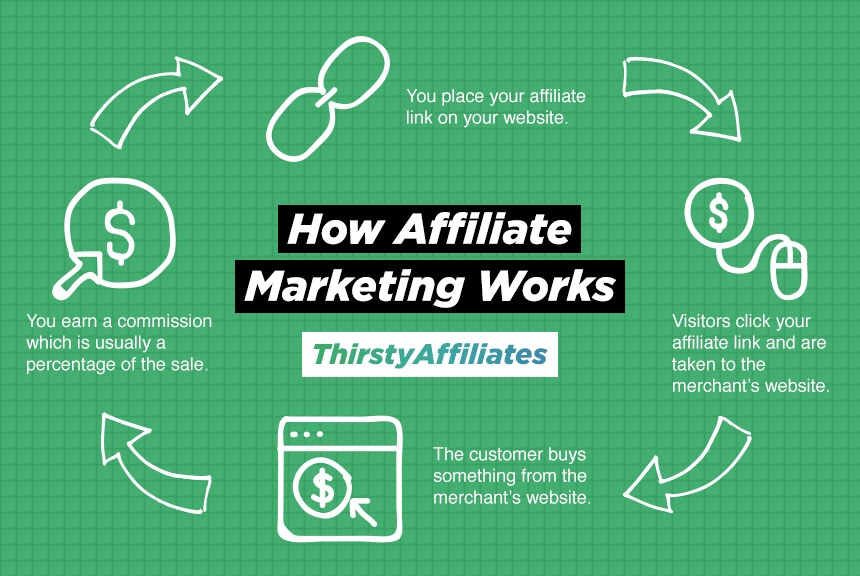 Once you load your site with a good collection of content, chances are, you'll already have plenty of affiliate link placeholders to work with.
For example, say you have a gardening website. You can go back through blog articles, discussion forums, courses – whatever content you have. Then add a little product promotion snippet.
You could tie one of your keywords to an affiliate link in a matter of seconds using an affiliate marketing tool like Pretty Links. Or, you could write an entirely new piece of content, like a full product review:
Think you've got a knack for affiliate marketing? Start your own program with MemberPress + Easy Affiliate ➡️
3 Ways Social Media Groups Can Help Attract New Customers to Your Membership Site
Cue social media groups…
We're not bashing social media groups here. After all, this post is partly about how you can use them to benefit your online business.
So let's take a look at 3 ways to leverage social media groups that will help you maximize your wordpress membership site profits.
1. Gain Insight into Your Audience
Social media groups can help you learn more about your target audience. For example, if you have a membership business related to education, you can join a teachers group to see what members are posting:
Read through the content that's already there, and engage directly by asking questions and interacting with other members.
Try to keep in mind, this isn't the time for marketing and promotion. Instead, take advantage of this pre-filtered audience to learn more about who they are, what they're interested in, what they're looking for, and what questions they have.
This knowledge can launch a domino effect: The more you know about your audience, the better you can tailor your membership site to their needs.
2. Direct Message (DM) Individual Members
Once you've learned everything you can from a social media group, it's time to be a little more proactive. At this point, you can consider reaching out directly to potential leads (DM them).
For example, you can DM members of the groups you are a part of to see if they would be interested in joining your membership site. Now's when you can be a little more market-y.
To do this effectively, introduce yourself and describe what kind of service you offer. Then let the person know you'd love to talk further if they're interested.
Forbes suggests asking a positive question such as, "What's exciting for you right now?" This kind of direct messaging opens the door for constructive communication. It's a way to connect with potential clients without seeming too pushy.
If you decide to DM your customers, it's important to adhere to the guidelines of the platform you're using.
For example, LinkedIn has professional community policies that prohibit certain behavior, such as soliciting members' email addresses or other personal information. Repetitive messaging is also a big no on LinkedIn.
Individual social groups may also have their own guidelines you'll need to adhere to. So make sure you understand how to message prospects without overstepping any boundaries.
3. Promote Content Authentically
If you're promoting content solely on your membership website, you're only reaching the audience you already have. By leveraging social media groups, you can put content in front of new sets of eyes.
Again, it's important to engage authentically, and not spam promotional content excessively or when it's not relevant.
If you're having trouble finding the right place to share your content, now's when you can try creating your own social media group.
Creating your own group allows you to market your business organically by posting articles, videos, and images without having to worry if you're following someone else's rules.
Final Thoughts – How to Use Social Media Groups to Attract More Customers to Your WordPress Membership Site
With all that said, it's not a matter of which is better: social media groups vs membership sites. Instead, it's how one can help boost the other.
Social media groups can be a valuable tool to help maximize your membership site – just not the other way around. So your first matter of business is getting that membership site built!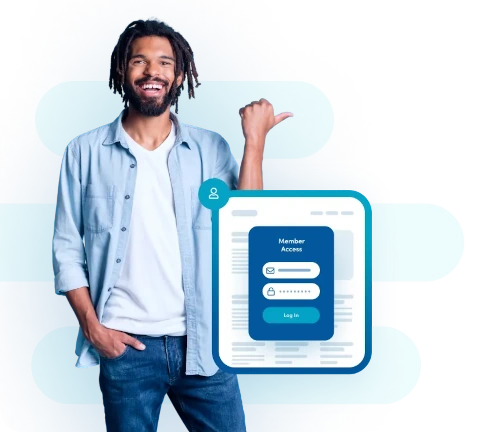 Take the First Step
Get MemberPress Today, and Start Building Your Online Presence!
Get MemberPress Now
See All Features
Once you have your membership website in place, then you can start using social groups to your advantage:
Gain insight into your target audience
Reach out to potential customers
Maximize content promotion
Do you have any questions about how to leverage social media groups for your MemberPress site? Let us know in the comments section below!
If you liked this post, make sure you subscribe to the MemberPress blog!