1. Sell Fitness Program Memberships to the Public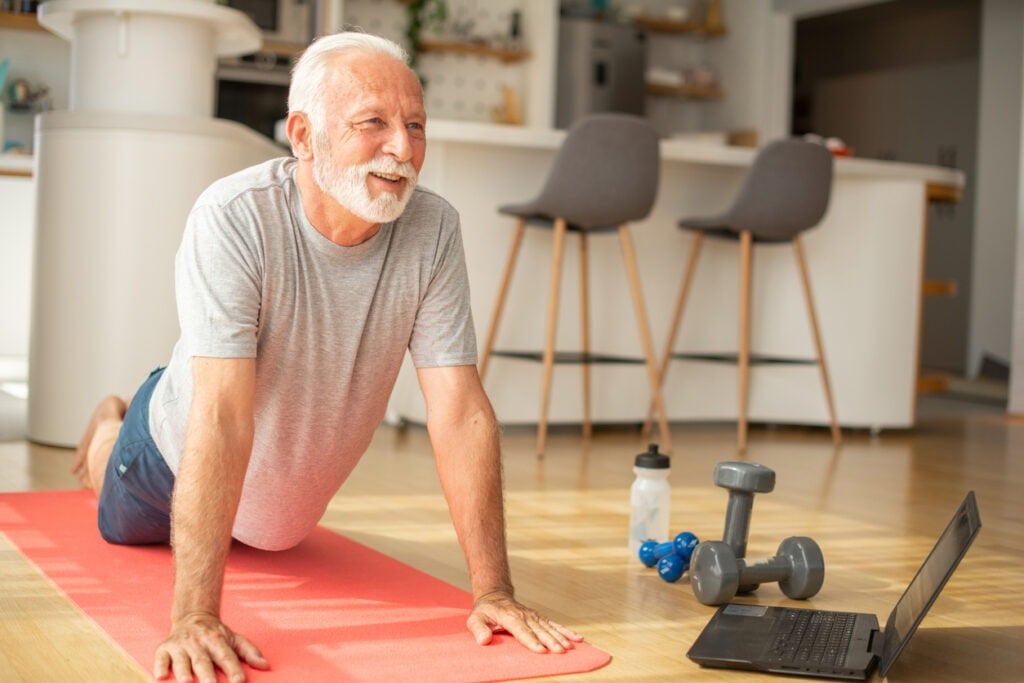 It's not an exaggeration to say that many people struggle to meet their fitness goals or even get started on the fitness journey. One of the main things holding many people back is time.
They don't have time to go to the gym, find a personal trainer, or sign up for classes. That's why online fitness classes and online weight loss programs are such big business.
These types of classes are tailor-made for anyone who wants to get into shape without having to adjust their schedule drastically. You can use your website to cater to these customers by providing materials such as:
Online workout programs, including exercise explanations and guidelines
Videos showing how to perform specific exercises and full routines
Blog articles discussing routines and experiences with particular exercises
Downloadable exercise guides that users can keep on their phones
Customizable meal plans
There's no limit to the type of materials you can sell through a website. If you combine WordPress with MemberPress, you'll be able to offer membership plans with paid subscriptions:
Memberships enable you to generate a recurring (and mostly passive) income, and each tier gives users access to specific resources.
It's probably no surprise that this revenue model is the core income earner for many online fitness businesses.
2. Offer Fitness Instruction Certifications
Selling certifications to other fitness instructors can be a fantastic way to generate income for your business.
Certifications typically cost a lot more than direct-to-consumer courses. That's because they're much more in-depth, and they offer the possibility of starting a new business once you've obtained the certification: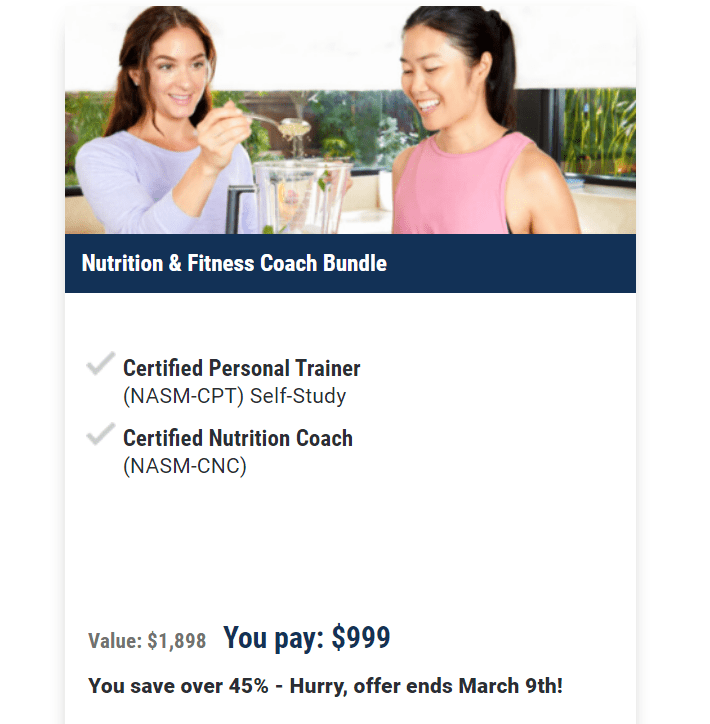 The more comprehensive the certification program is, the more you can charge for it. We also recommend diversifying your offerings with these tips:
Model the certification business around your brand.

Offer instructional resources that customers can use and brand themselves once they launch their programs.

Create customizable assets such as logos, swipe copy, and more that your members can use in their new businesses.

Offer ongoing training via webinars, podcasts, and consultations to keep instructors hooked and paying for recurring memberships.
The MemberPress Courses add-on can help you set up a complete online learning environment for fitness instructors:
Not only is course building easy, MemberPress has a built-in pagemaker called ReadyLaunch™ that makes designing professional-looking, mobile optimized courses super simple.
You just flip a few switches, add your images, and that's it. You've got gorgeous courses that are automatically mobile responsive, and membership pages that are optimized to sell.
You can even issue the fitness accreditation certificates to your learners through your learning portal:
You can now also set start and end dates for your certifications to encourage your students to take a refresher course to keep up to speed with the latest advances in the fitness industry.
This not only provides an additional revenue stream for you but also ensures that the instructors who have been certified through your program maintain a high standard of expertise.
Moreover, setting expiration dates on certifications can be a valuable tool for maintaining the credibility and integrity of your program.
In the ever-evolving world of fitness, techniques, equipment, and best practices are constantly changing.
By requiring recertification, you ensure that your certified instructors are always at the forefront of the industry, equipped with the latest knowledge and best practices.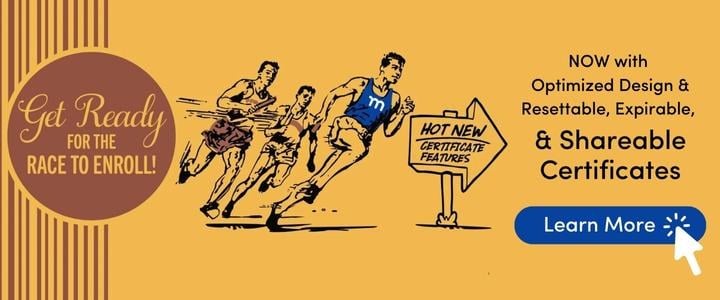 Then, it's simply a matter of attracting new members to your certification course!
3. Sell Your Tech Stack to Other Fitness Instructors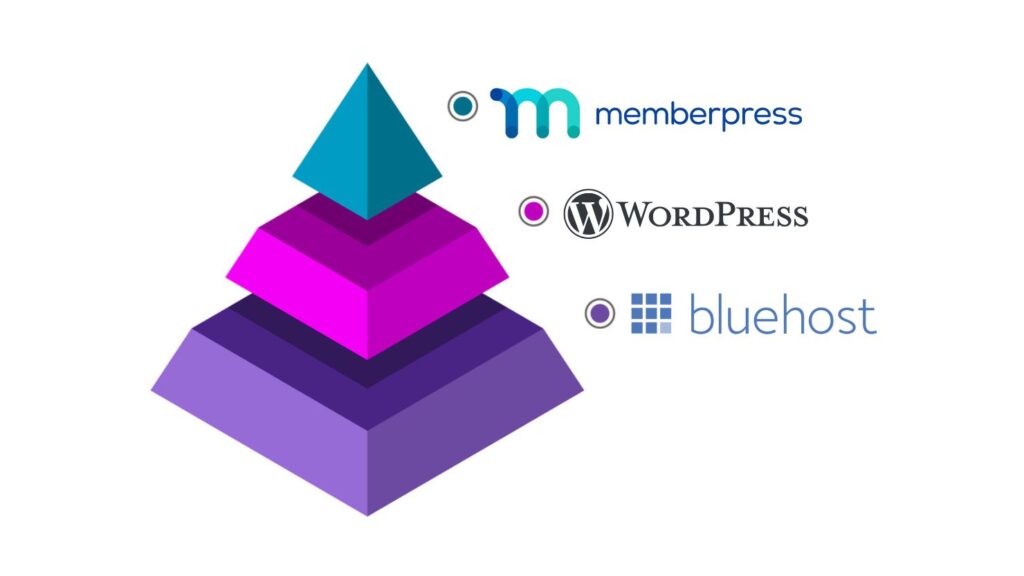 If you sell fitness instruction certifications to users, you can easily generate another passive income stream, and make your certification courses a lot more attractive to students at the same time.
Just promote your business tools to them.
For example, you can advertise that your certification program also includes access to startup resources. These are resources each student can use to get their own online fitness business off the ground.
Then put together a list of the tech stack (the tools) you use to run your business. This list could include things like your…
Next, apply to become an affiliate for each of these tools (the vast majority of tech products offer affiliate programs). As an affiliate, each time someone you refer (one of your students) makes a purchase, you earn a commission.

MemberPress has comprehensive documentation on how to set up memberships and configure the plugin. You can point your new instructors toward this video, for example, that'll show them how to set up basic courses:
All the products you use and promote to your students will offer these same types of documentation. So, to create your startup resource for students, all you have to do is…
Compile your tech-stack list
Add links to tutorial resources for each one
Upload this doc to your site
Provide students with a link to download the list
Simple!
Just provide the resource, and your students can learn the rest on their own. This way you can focus on improving your own online courses and certification programs.
4. Create Your Own Affiliate Program
On top of pulling money from the MemberPress affiliate program, you can also set up an affiliate program of your own.
With that setup you pay users a commission for referring other customers to your website to purchase regular memberships or your fitness certification programs.
There are a lot of plugins you can use to set up an affiliate program in WordPress. But we recommend Easy Affiliate.
With our sister plugin, you can configure every aspect of your site's affiliate program, including payouts, control over enrollments, and fraud reports:
Setting up your own affiliate program gives you a great advantage, because it allows you grow your business more aggressively.
By offering users the option to earn money from your site, you're giving them a powerful incentive to find new customers.
If all goes well, the money you pay out to affiliates will be offset by the income new students and trainers bring in.
If you're interested in starting your affiliate program, you can check out this Easy Affiliate tutorial to get going!
Conclusion
If you're a fitness instructor, you could be missing out by not looking for ways to grow your business online.
A WordPress website with MemberPress offers several ways to bring in additional income. And many of these methods are passive, which means you can continue to provide in-person services while making money from your site.
Let's recap the 4 best ways to grow your online fitness business with WordPress and MemberPress:
Sell fitness program memberships to the public.
Offer fitness instruction certifications.
Sell your tech stack to other instructors.
Create your own affiliate program.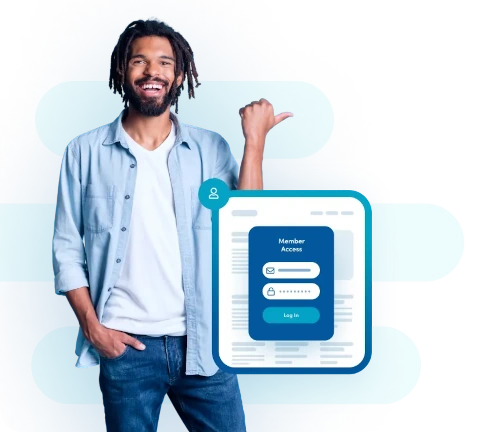 Don't Miss Out!
Your fitness business could be making MORE with MemberPress.
Get MemberPress Now
See All Features
Do you have any questions about growing your fitness business with WordPress? Let's talk about them in the comments section below!
If you liked this post, make sure you subscribe to the MemberPress blog!