Starting your own business can be an effective way to boost your earnings and create a flexible lifestyle.
However, after the initial takeoff, it's easy for your progress to plateau. Maybe sales have slowed, or your revenue has taken a hit thanks to higher overhead costs.
Fortunately, it's easy to grow your business with WordPress and its awesome collection of plugins. You can easily set up new revenue streams on your site.
Even better, you can add recurring revenue and passive income streams to the mix with things like…
Members-only content
Digital product sales, and
Affiliate marketing
In this post, we'll explore 6 ways to grow your business with WordPress – fast and easy. Let's get started!
1. Become an Affiliate Marketer
Affiliate marketing can be an effective strategy for business websites with blogs, or those with an active social media presence. It's also a good option if you have a large audience.
To get started, you just join up with a few affiliate programs that align with your brand or your audience's interests. Amazon Associates and Awin are popular options to get you started.
Once accepted, you're given a unique affiliate link that you can add to your website:
Each time a visitor clicks on the link and buys a product, you'll earn a commission on the sale. Some programs even pay you for generating leads.
If you decide to use affiliate marketing to grow your business, you may want to install a tool like Thirsty Affiliates or Pretty Links on your site.
Each of these plugins can help you cloak your affiliate links, organize them, and protect your commissions against theft.
2. Start a Referral Program
Starting your own referral program can be a great way to attract new customers and increase retention rates. It can also help you boost brand loyalty.
The concept is simple.
You invite customers to promote your business to their friends and family.
In turn, your customers receive rewards like discounts or free gifts.
You get free advertising (and greater customer loyalty) out of the deal.
A customer referral program is a powerful strategy for growing your business. In fact, studies show that recommendations from friends and family are among the most trusted advertising channels.
One of the easiest ways to start a referral program is by installing the Easy Affiliate plugin on your site: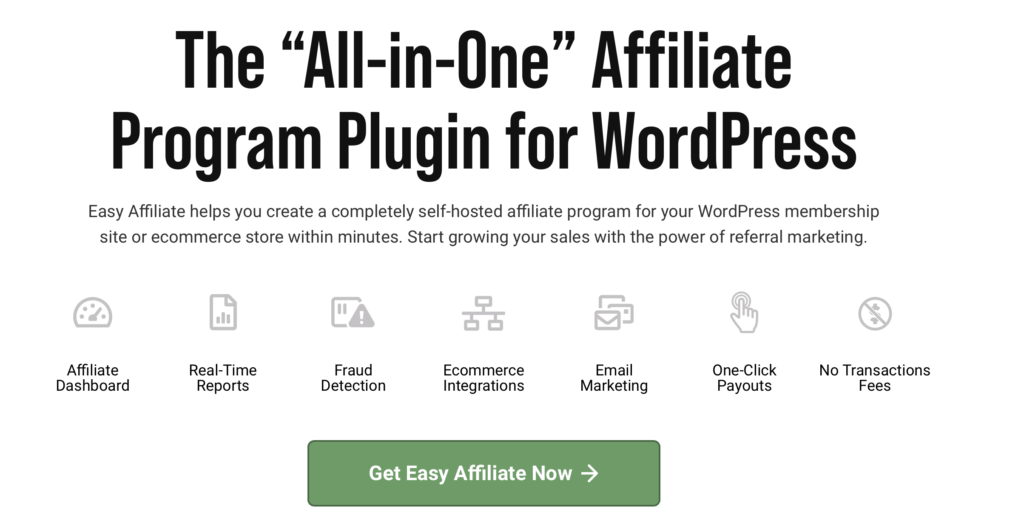 Easy Affiliate is an all-in-one platform for creating and managing affiliate marketing and referral programs.
The best thing? It integrates seamlessly with MemberPress (it's created by the same team), as well as WooCommerce.
That means you can send discounts straight to your customers' inboxes.
There are many ways to reward your referees. You can…
Offer upgrades
Discounts
Gift cards
Or if you're on a budget, you might host a giveaway. Then just promote your referral program on social media so customers know how to get involved.
3. Offer Online Courses
If you're qualified in a particular area, you might want to consider offering online courses. For example, you might be proficient in a language or have an artistic talent.
The elearning market is predicted to reach nearly $400 billion by 2026. With metrics like that, you just can't lose with online courses.
To get started, consider the most common questions you get from customers or readers. Then simply design your course content around these pain points.
MemberPress enables you to build your courses directly in WordPress.
Not only that, you can add quizzes, offer certificates, restrict access to exclusive content (paywalling), and accept payments on your site.
Users will need to sign up and purchase a course in order to access the learning material.
Additionally, you'll have your students' email addresses on file, so you can send them targeted offers or additional content. This is a great way to keep users engaged with your course.
4. Sell Digital Downloads
Selling digital products is another easy way to grow your business with WordPress. These products don't require extra charges like shipping fees – users simply download them from your site.
This can be an ideal solution if you have knowledge or skills in a specific area. For instance, a personal trainer might sell workout videos, while an illustrator can sell digital prints:
The MemberPress Downloads add-on gives you an easy way to sell digital content on your site.
You can upload your files to WordPress, create links for users to download, and track the number of downloads.
You might also be interested in selling your products on marketplaces like Etsy and Amazon. However, some of these platforms charge a large commission, making this third-party model difficult to scale.
Therefore, it can be more cost-effective to create an online shop on your website. Then, you can drive traffic to your content with social media and search engine optimization (SEO).
5. Automate Consultation Scheduling
Small business sites usually rely on contact forms to connect with potential clients. Unfortunately, this is not very efficient when it comes to scheduling meetings.
Instead, you can add a scheduling tool to your site. Doing so allows visitors to view your availability and book a consultation. For example, Simply Schedule Appointments automates the booking process for you:

It also syncs with your Google Calendar so you'll know when new appointments are added to your diary. Additionally, you'll be immediately notified of any last-minute cancellations and changes.
Automating consults and scheduling will help you grow your business two ways.
First, it'll save you a ton of time. And time, all entrepreneurs know, is definitely money.

Second, it'll give your better organization, duration, and efficiency around consults and pitches. Ultimately, that'll result in more (and more effective) communication with potential customers.
And that equals more sales.
6. Set Up a Swag Shop
A swag shop is a place where employees and clients can purchase products that feature your company logo. By creating a dedicated space on your site, you can streamline your swag offerings and ordering process.
The easiest way to get started is by partnering with a swag vendor like SwagUp:
Then, you can use your merchandise to reward existing customers and onboard new ones. For example, an online yoga instructor might provide branded water bottles, while a law firm might offer coffee mugs or stationary.
This strategy can help you create a sense of community and build stronger customer relationships. Plus, it can reinforce your brand identity.
Conclusion
Of course, it's exciting when your business takes off to a flying start. However, things can start to slow down after the initial launch.
As a result, you might be making less money and attracting fewer customers. But don't be discouraged!
Remember these 6 ways you can grow your business with WordPress:
Become an affiliate marketer.
Start a referral program with Easy Affiliate.
Offer online courses with MemberPress.
Sell digital downloads.
Automate consultation scheduling.
Set up a swag shop.
Do you have any questions about how to grow your business with WordPress? Let us know in the comments section below!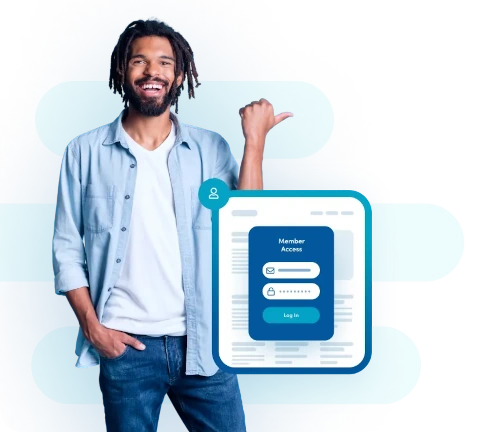 Get MemberPress Today!
Start getting paid for the content you create.
Get MemberPress Now
See All Features
If you liked this post, make sure you subscribe to the MemberPress blog!