One key to running a successful membership site is managing new user registrations. However, while you're working hard to promote your site and acquire new members, it can be easy to neglect the onboarding experience and management of new members.
Not doing enough to welcome and manage new users could result in a higher churn rate than your site would otherwise have. To reduce this churn rate, it can be tempting to focus only on attracting new members. However, it's super important to spend some time better managing new user registrations in MemberPress in order to hold on to those members you have.
In this article, we'll look at the technical and practical aspects of managing new user registrations in MemberPress. This will help you use the full functionality of the plugin and ensure that your site is set up to welcome new members and extend the length of their subscriptions.
Let's get started…
Managing New Users in MemberPress
First up, we'll look at how you can use MemberPress to enable new user registrations on your membership site. Then we'll go over how you can welcome those members so they feel a part of your community as soon as they've signed up.
Enabling New User Registrations in MemberPress
Once you've installed and activated MemberPress, it only takes a few steps to enable new user registrations on your WordPress membership site.
First, you'll want to complete the essential steps to lay the foundation for your new membership site. This means generating some important content, such as the thank you, account, and login pages.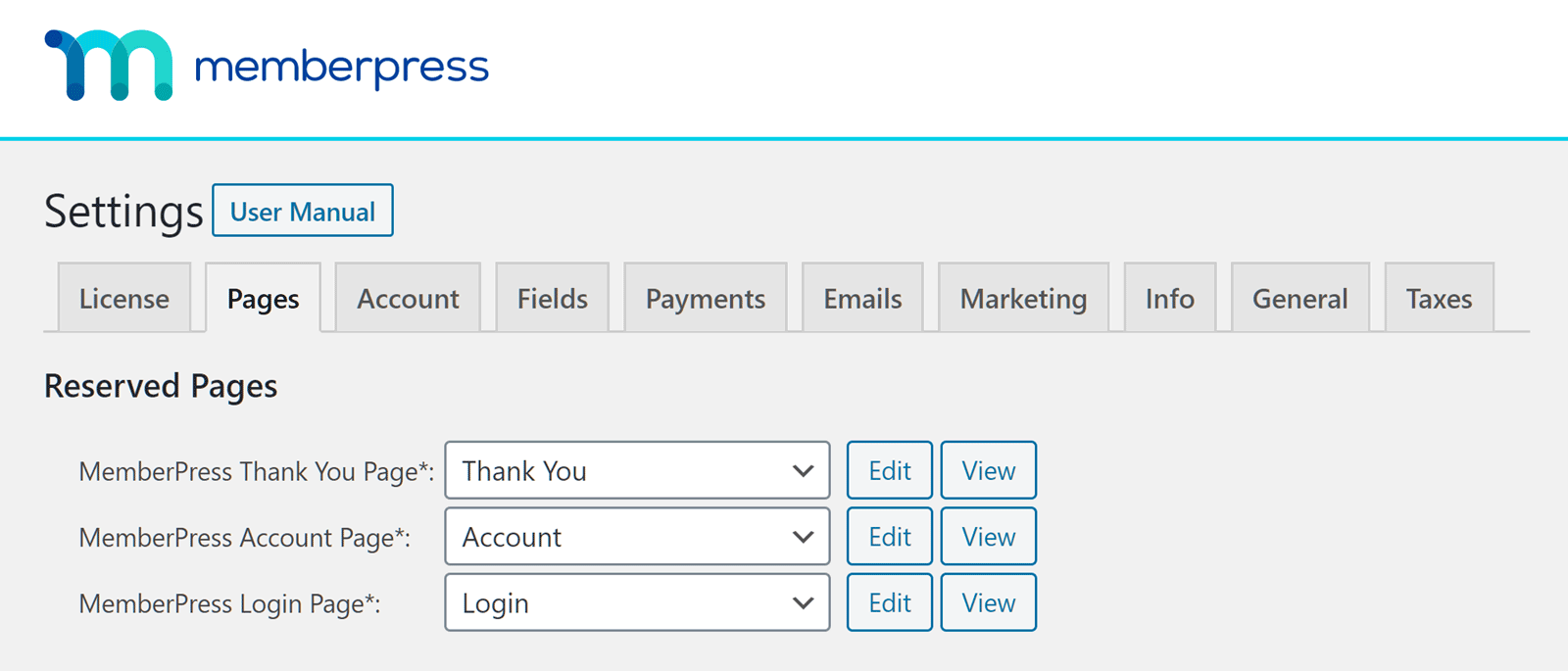 After that, you can create a membership to give visitors a way to register as users on your membership site.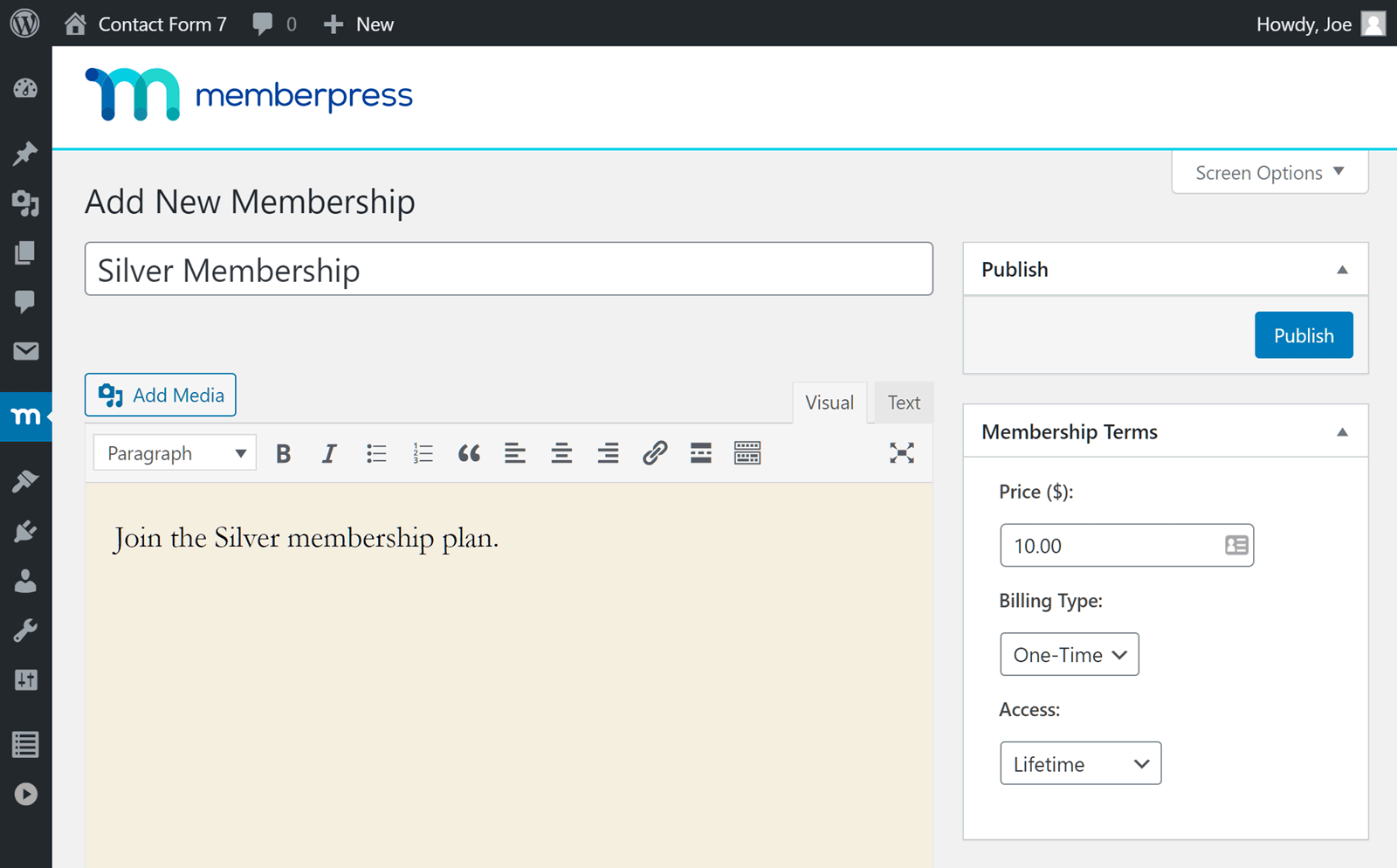 Once you've created at least one membership, your visitors will have a way to register through an online form and become members.
Managing User Registrations in MemberPress
Once you start generating user registrations in MemberPress, you can view and manage those new members from inside your WordPress dashboard. From the Members screen, you can see all of the existing users who have signed up or registered with your site.

This screen provides you with a good amount of information that can help you spot and manage new user registrations. For example, not only can you see the date each user was registered, you can also sort the members from newest to oldest.
If you want to edit a member's details, that's straightforward, too. Simply click on the edit link underneath the member's username. This allows you to view their user profile as well as edit their details if needed.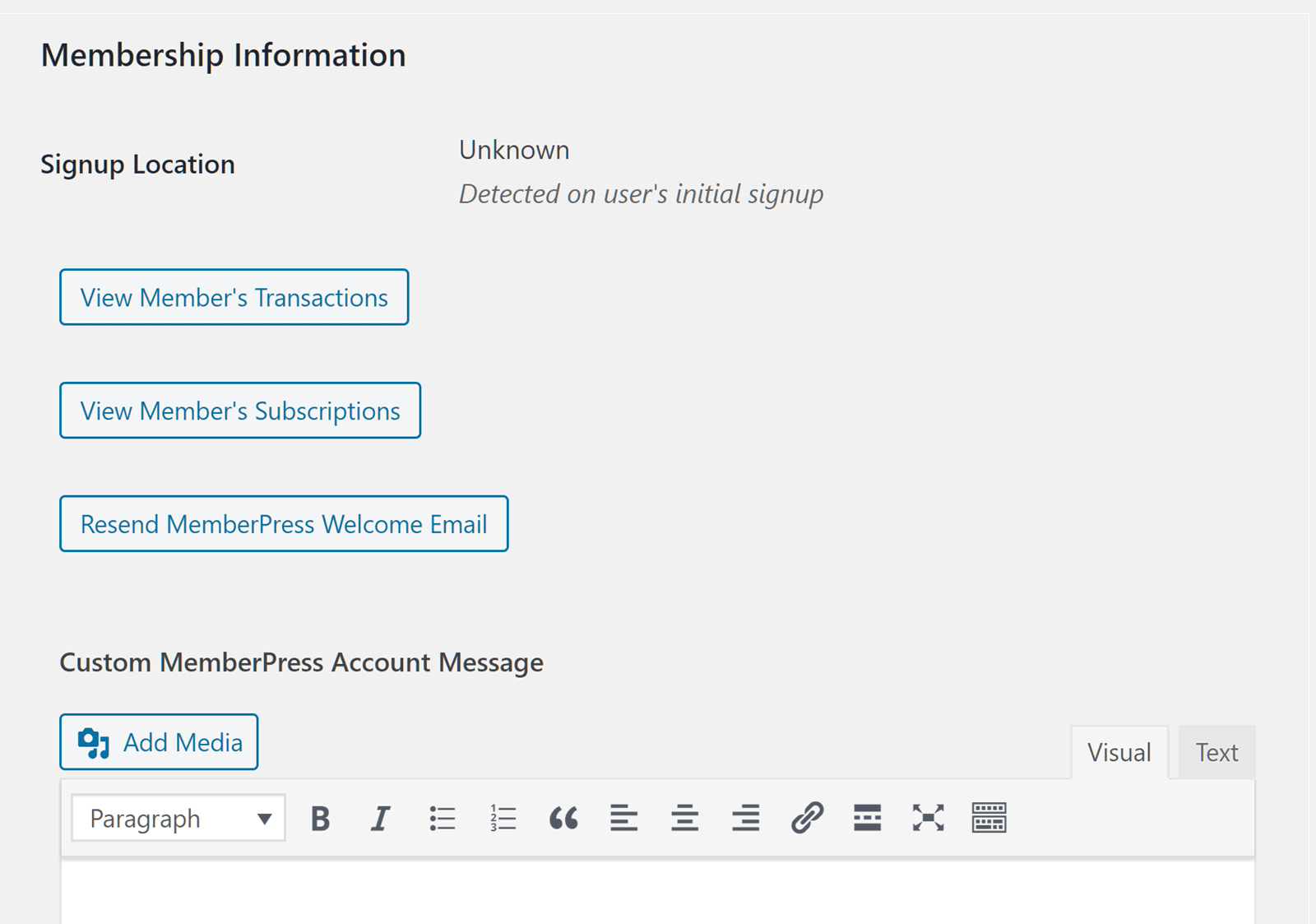 The user's membership information is displayed at the bottom of the default WordPress user details page. From here you can find links to their subscription information for your membership site plus the details of the transactions they've completed.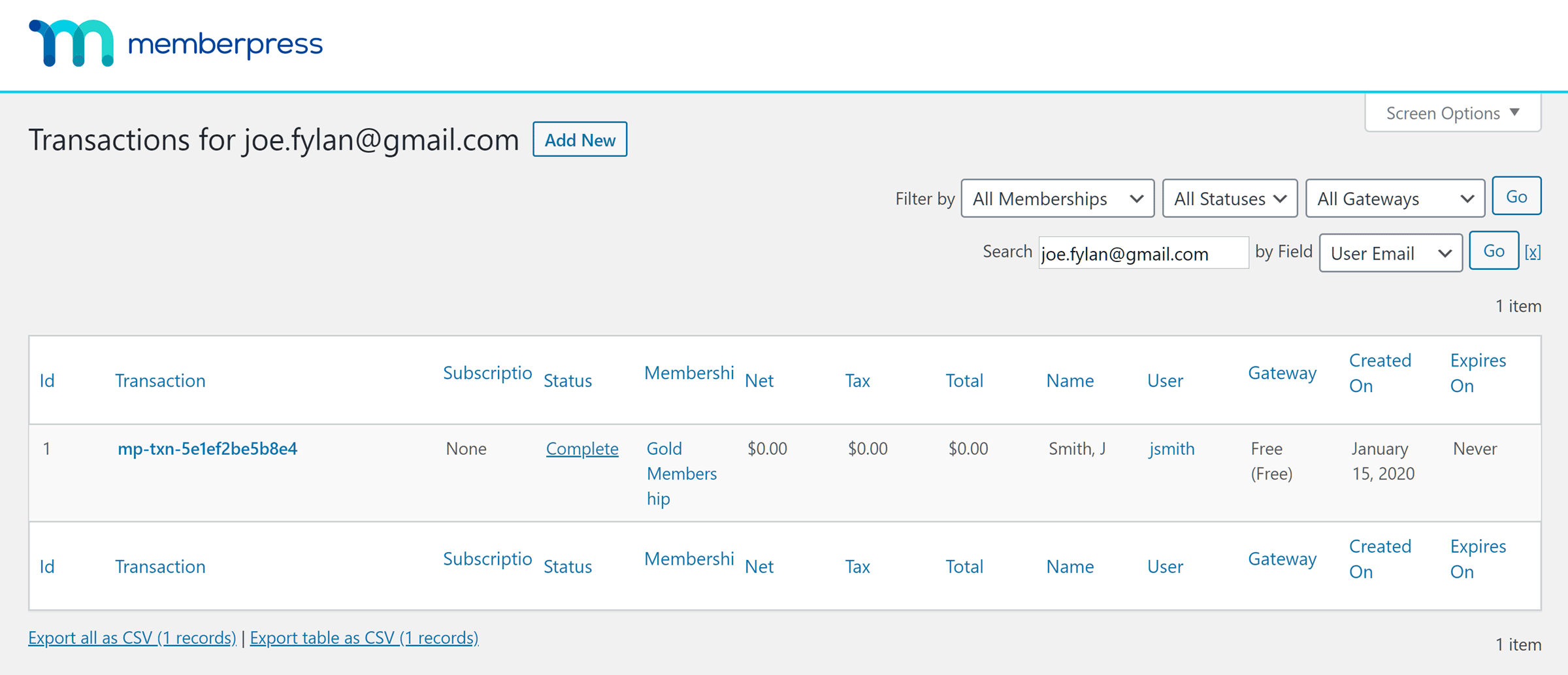 Welcome New Members with MemberPress
In addition to managing new members from an admin perspective, you can manage the user experience when it comes to joining your community. By default, MemberPress will automatically send new members a welcome email once they've registered at your site.
This welcome email is automatically generated once MemberPress is activated. But you can easily edit the template to customize the onboarding experience for your new users.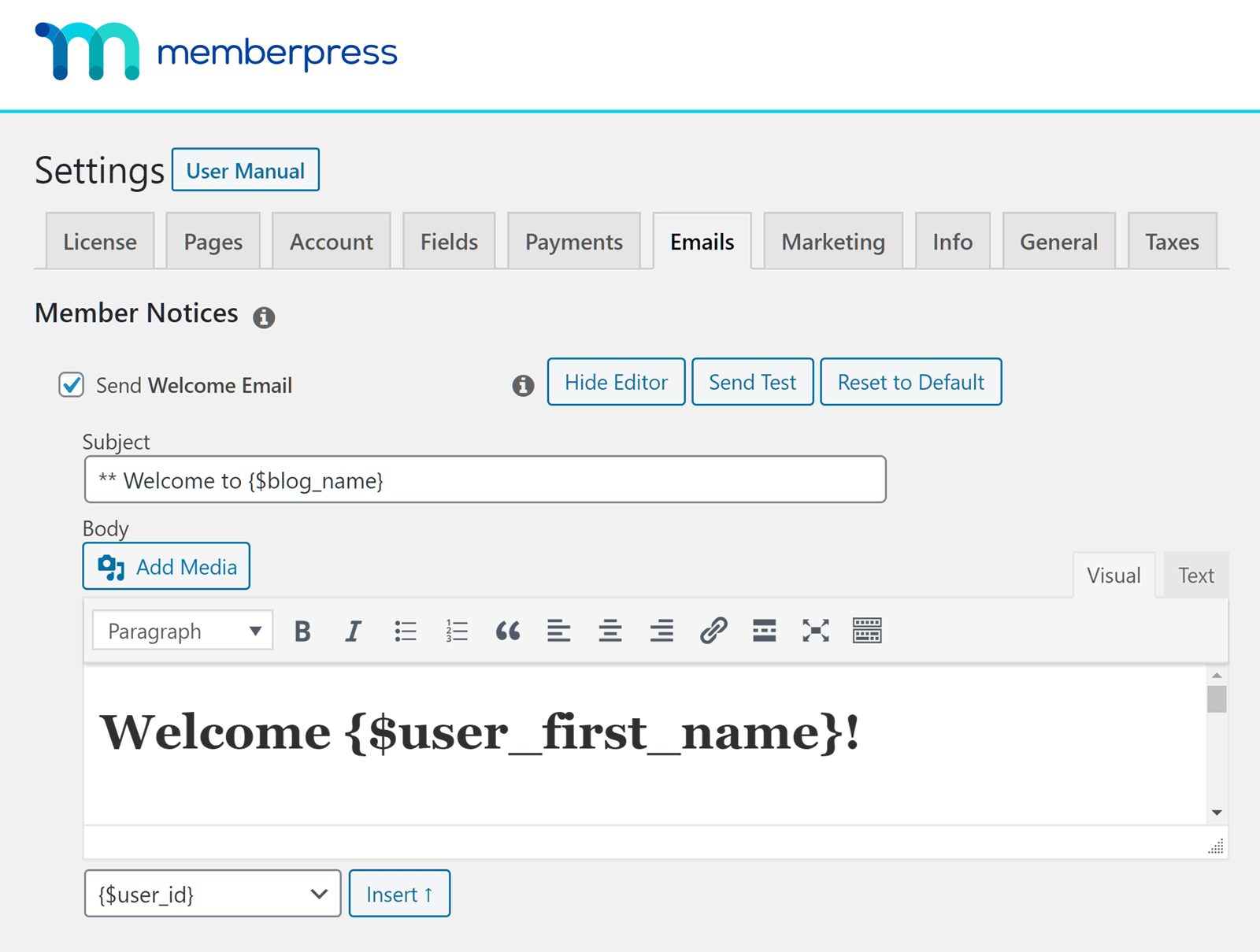 The emails you send out to welcome new users, as well as the other emails MemberPress sends out, can be auto-populated with the user's personal details, such as their name, membership plan, and payment status, to name just a few.
Welcoming members to your site is a key part of managing new user registrations. So it's well worth spending some time personalizing the email templates provided by MemberPress.
Creating Welcome Content for New Members
In addition to personalizing the welcome emails new members are sent, it's a good idea to create some welcome content for your new users.
MemberPress gives you the option of displaying a custom thank-you message to new users after they've registered. Alternatively, you can enable a custom thank-you page that new users are directed to after signing up.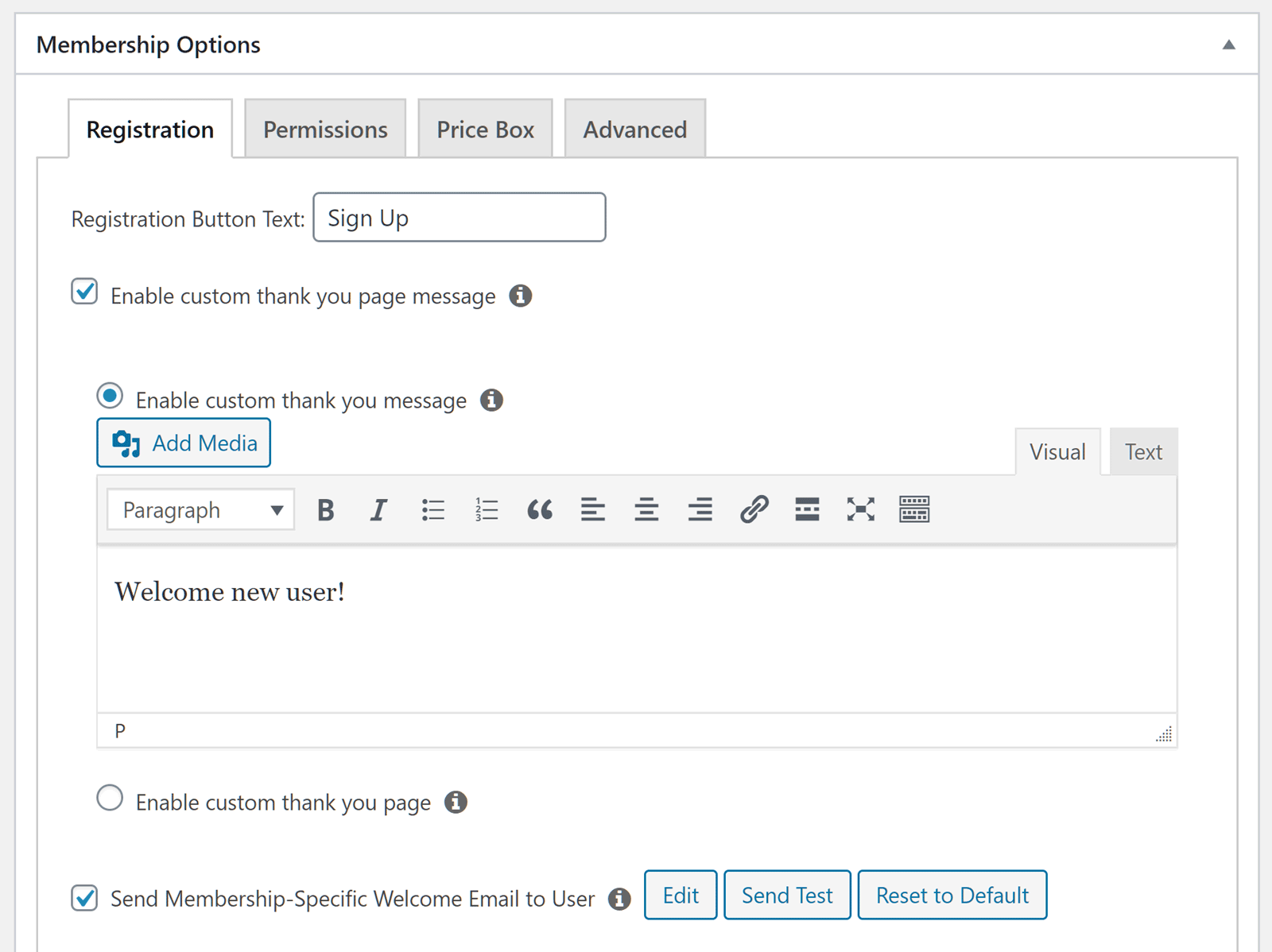 In addition to adding custom text and images to the welcome message, you can also insert links. Doing so gives you the ability to display a link to a welcome page on your site that's aimed at new members. On this page, you can include relevant information for members relating to the particular membership plan they've just purchased.
You can also include answers to frequently asked questions that your new members might have, or publish a link to the FAQ and knowledgebase section of your membership site.
To make your new users feel even more welcome, you might consider adding a discussion forum to your membership site where your latest members can introduce themselves and start making the most of your community.
Running regular webinars for those who've just signed up is another way to improve your system for managing new users registrations in MemberPress.
Final Thoughts
As you can see, by taking advantage of the core features of MemberPress, you can up your game when it comes to managing new user registrations on your membership site.
By customizing the new member notification emails, publishing a unique welcome message, and creating content specifically for new members on your site, you can improve the registration experience for your new users and hopefully increase the length of time they stay subscribed to your site.
Don't have MemberPress yet? Get started here!
Do you have any questions about managing new user registrations in MemberPress? If so, please ask them below.
If you liked this article, be sure to follow us on Facebook, Twitter, Instagram, and LinkedIn! And don't forget to subscribe in the box below.