Hey there, developers! You're reading this because you know you're strengths!
You're a problem-solving pro that turns pixels on the page into interactive engaging experiences, bringing the digital realm to life with your coding superpowers.
You are not a designer. You don't want to be.
But potential clients are missing out on your serious talent, what they need is a designer-developer dream team.
It's time to join forces with your perfect sidekick – a creative, skilled designer – to show clients that two heads are better than one.
In this blog, we'll guide you on your quest to find your ideal design partner and form a powerhouse duo that'll leave those elusive "unicorn" competitors in the dust.
We'll also reveal the tips, tricks and tools to help you effortlessly sell your combined services on WordPress, and keep your clients coming back for more.
Team Up to Take on New Clients
If you're in any doubt about whether starting your own agency is the way to go, here are just a few of the benefits.
There's a Major Market for It
Businesses want to deal with one entity to get their websites up and out into the world. They know what they want, but they don't want to spend time project managing the process alone.
They've got stuff to do.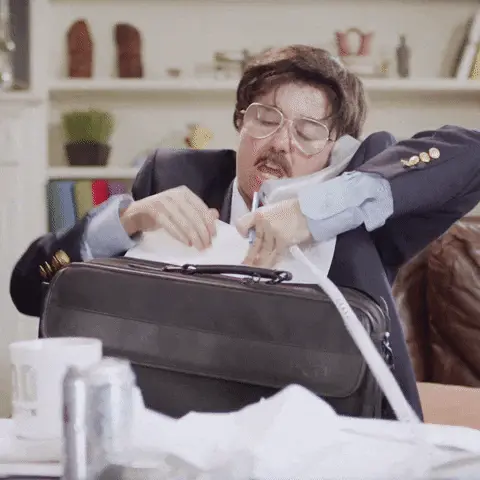 Agencies to the rescue!
As a collaborative dream team, you and your designer can work together to problem-solve and iron out the details without heavy involvement from your clients.
This brings us to our next major benefit…
Two Heads Are Better Than One
Collaboration leads to innovation and ensures your projects stand out in today's competitive market.
By tackling challenges from multiple perspectives, together you'll unlock new ideas and solutions you wouldn't have come up with individually.
That means a better final product for your portfolio, happier clients, and more inspiring work to keep you motivated day to day.
What do you know? That brings us to benefit number 3…
Take On More Diverse Projects
Merge your technical prowess with stunning visuals and BAM! Your dynamic partnership produces impactful, agile solutions that cater to both form and function.
With your team members' complementary skill sets, your agency can take on a more diverse range of projects. You can cater to clients with varying needs and open up new opportunities for growth and success.
Tips on Scouting a Talented Sidekick
Now that you know the benefits of partnering with a designer, it's time to find the perfect match for your skillset. Here are some tips for scouting exceptional design talent.
Browse Online Platforms
Use websites like Dribbble, Behance, and LinkedIn. You'll find all kinds of talented designers showcasing their portfolios, and you'll be able to connect with professionals in the industry.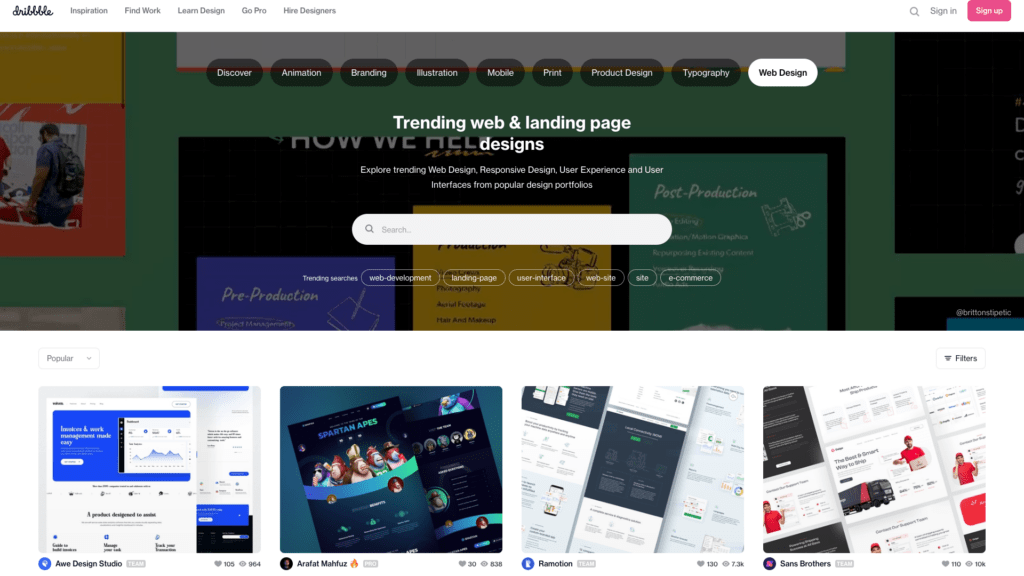 Networking
Attend industry events, conferences, and meetups to connect with designers in person and build relationships.
Also, don't underestimate the power of your existing network. Reach out to friends, family, and colleagues for referrals.
Freelance Job Boards
Browse job boards like Fiverr, Upwork, or Toptal to find freelance designers with proven experience and a diverse range of expertise.
Design Schools and Programs
Local design schools and universities can be an excellent source if you're short on cash and just getting started.
They're a great source for finding up-and-coming talent looking to get a foot in the door. You might also be able to partner with design programs for collaborations.
In either case, the price will be lower than it would working with a seasoned professional.
5 Steps to Starting Your Own Agency From the Foundations Up
Before you and your designer partner can conquer the world, you've got to lay the groundwork for your powerhouse agency.
Here's your action plan:
Step 1. Identify Your Niche and Target Audience
Determine your agency's focus and the types of clients you want to serve. By specializing in a particular niche, you'll be able to better understand your clients' needs and swoop in with tailored solutions.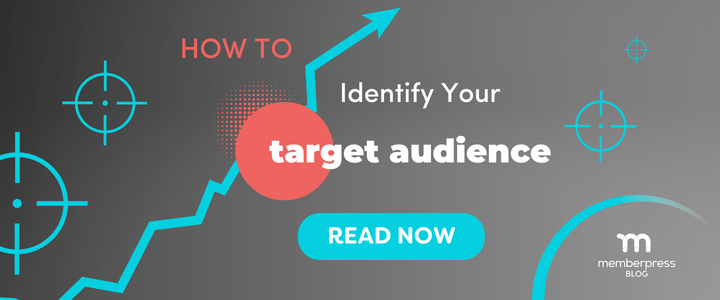 For example, you might specialize in ecommerce, HIPAA-compliant healthcare sites, fitness sites, restaurant and takeaway services, or online publications.
All these different niches have specific needs for your agency to specialize in.
Step 2. Craft a Captivating Brand Identity and Mission Statement
Develop a mission statement that reflects your agency's core values and purpose.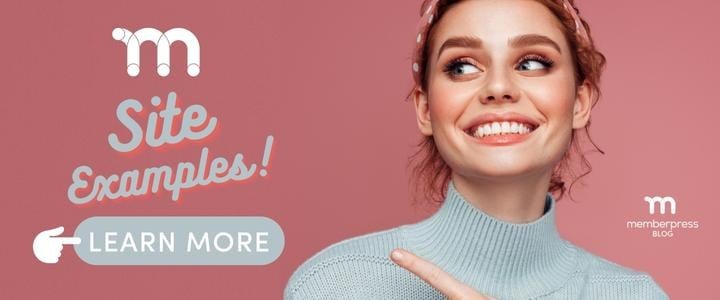 Use this mission statement as a kind of brief for your name, logo, and design elements. Together, these will communicate your unique offerings and help you stand out from the competition.
When choosing a name for your new agency, check that a suitable domain name is available and register it right away.
BlueHost is a great option.

Step 3. Register Your Business with the Appropriate Authorities
Here's the serious bit. Ensure you're operating legally by…
Registering your agency with the relevant government authorities
Getting any necessary licenses
Taking care of tax requirements
For most small businesses in the US, all you're legally required to do is register your business name with state and local governments and get a federal tax I.D.
The Small Business Association has a super helpful, clear and thorough guide to help you through the process.
To LLC or not to LLC?
Since you'll be starting your agency with a partner, you'll most likely want to register as either a general partnership or an LLC.
A general partnership doesn't operate as its own legal entity. Each partner is responsible for paying their taxes on personal tax returns.
Any income losses pass through the partners individually, and you're both personally liable for any lawsuits or debts your business may incur. That's why it's seriously worth considering starting an LLC.
With an LLC, each owner gets limited liability. This means that in most states and in most circumstances, your personal assets will be protected. Only the business will be impacted by lawsuits, liens, and debts.
Step 4. Set Yourselves Up for a Harmonious Partnership
It takes two to tango, but you've got to make sure you don't tread on each other's toes. Switching from freelance work to working in a partnership comes with a few challenges.
To make your partnership a smashing success, it's crucial to sync up with your design partner and ensure you're a well-oiled machine. Here are some tips to fine-tune your collaboration.
Establish Clear Expectations and Roles
Sit down and define each person's responsibilities within the agency. With crystal-clear roles, you'll dodge misunderstandings, balance your workloads, and boost your teamwork.
Create a Partnership Agreement as Your Shield
Draft a rock-solid partnership agreement that outlines the terms of your alliance. Include things like profit-sharing, intellectual property rights, and how you'll tackle disputes.
This agreement will safeguard both parties and provide a clear framework for smooth sailing success.
Be Open to Changes as Workflow Intensifies
These expectations and roles may need to be revised as you adjust to workload patterns and as your business grows.
Use a project management tool like nTask to help you track each other's workload and availability on each project.
As your business grows and the offers come pouring in, you may want to expand your team. In the meantime, you can outsource to freelance employees.
A website like Fiverr can help you find freelance employees without all the administrative effort of drawing up contracts. It's a quick fix to help ease heavy workflow until you're in a position to take on employees.
Step 5. Design and Develop Your Website!
Now's the time to shine! Your first project together will be creating a stand-out website for yourselves. It's time to pull out all the stops and show your clients what you're capable of.
Now, you're a developer, so we're not here to teach your grandmother to suck eggs. But here are some points worth extra consideration.
Portfolio
It goes without saying that you'll need an ace portfolio to showcase your work. Use anything you can from your past work as a freelancer.
If you want to showcase work you did whilst under employment it can get a little tricky. If they own the copyright then you'll need to ask permission for portfolio display rights.
If you had a good relationship with your employer, this usually isn't a problem.
First Contact
Consider whether you want to offer an initial consultation. It's a great way to develop a closer relationship with your potential client from the starting block.
Simply Schedule Appointments is a super easy-to-use plugin that adds a booking calendar to your WordPress website.
With their Plus account, you can sync it to your Google calendar to automatically set your availability.

Payment Model
Consider offering a subscription service to spread payments over multiple months.
This is an especially attractive payment option for small businesses that may balk at the upfront cost of a new, professional website.
You can also use this option to enable your clients to automatically pay for ongoing maintenance, or create bundles for design, development, and maintenance.
MemberPress is perfect for doing just this.
With MemberPress, you can set up multiple payment tiers for different services. That way, you don't have to worry about sending out a bunch of manual invoices to your clients.
It also means fewer payment delays and errors.
Plus it's super convenient for your clients. MemberPress supports PayPal and Stripe.
Client Portal
You can also use MemberPress to create a password-protected portal for your clients!
A client portal provides a professional, centralized space where your clients can communicate with you, sign agreement forms, access their files, and more.
WP Beginner has a step-by-step guide on how to create a client portal with MemberPress.
Here are a list of useful MemberPress add-ons and integrations to help you customize your client portal
BbPress – add a forum to your client portal to enable easy communication between you and your clients
MemberPress Downloads – Upload files for your clients to access from the client portal.
Jotform – Easily create terms of service agreements for clients to sign with Jotform.
With MemberPress's Jotform integration, you can set up event-based triggers. For example, trigger a terms of agreement form each time someone new subscribes to your maintenance service, or signs up to the client portal.
Even better? MemberPress is highly customizable. Our developers are constantly creating snippets to help you easily customize MemberPress.
Check out examples of our commonly used action and filter hooks.
Plus, with the free WPCode plugin, the process is easy, and you get access to a library of useful snippets.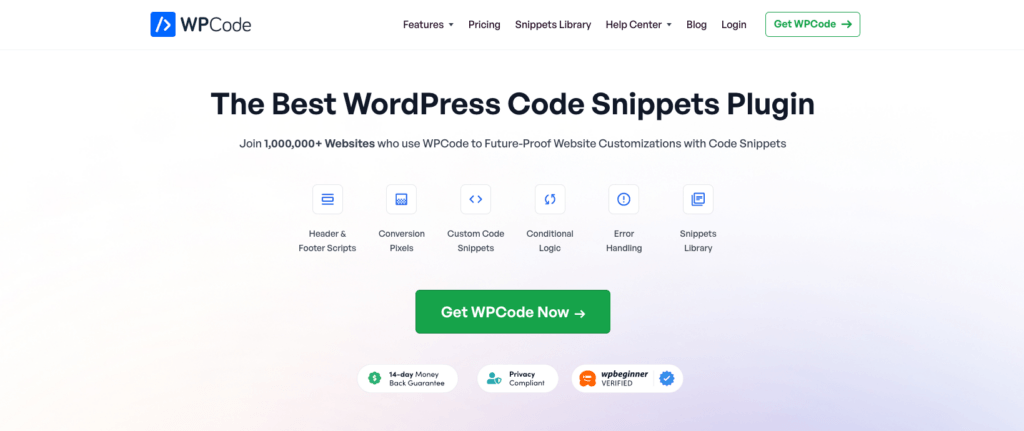 Examples of Agencies Using MemberPress
The proof is in the pudding, right? Check out some real life web design and development businesses using MemberPress right now.
MoochyLou Designs
MoochyLou Designs is a web design and development agency based in Melbourne Australia.
They use MemberPress to manage their client portal and offer maintenance packages on their sites.
Clients can choose from a starter pack with basic plugin and software updates, to the "Dynamic" package which includes backups, speed checks, optimization, and security monitoring.
Ark Design
Dutch web agency Ark Design also uses MemberPress to offer web maintenance services. Their most advanced package includes daily backups and security scans as well as WooCommerce support and weekly reports.
Integris Design
Integris is a web design, development, and marketing agency based in Asheville, North Carolina. They use MemberPress to offer split and recurring payment options for their clients.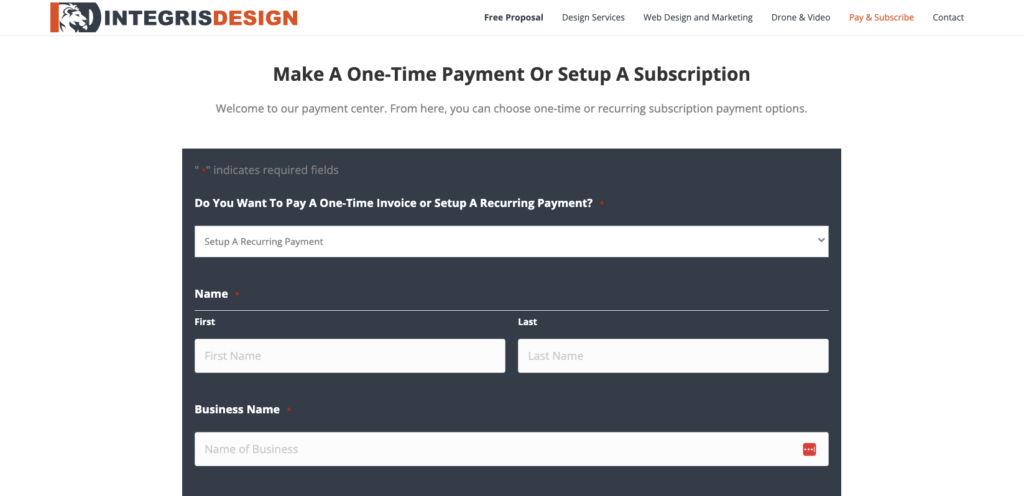 Conclusion
Starting your own agency is all about finding the right designer to team up with. From there, focus on building a strong brand and a jaw-dropping website to showcase your work.
By following these steps, you'll have the ability to cater to a diverse range of clients and offer a full spectrum of services.
Here's a recap of the steps involved in starting your own agency and setting up a strong foundation:
Step 1. Agree on a niche and target audience.
Step 2. Work together on creating a captivating brand identity and mission statement.
Step 3. Register your new agency with the appropriate authorities.
Step 4. Define your roles for a harmonious partnership.
Step 5. Design and develop the perfect website to showcase your skills.
Elevate your website with MemberPress to offer split repayments and repeat services like website maintenance. You can also a develop a client portal to centralize your client communications and give them access to key documents.
Now's your chance to expand your career and maximize your earnings. Start building your own thriving agency today!
Do you have any questions about starting your own agency on WordPress? Let us know in the comments section below.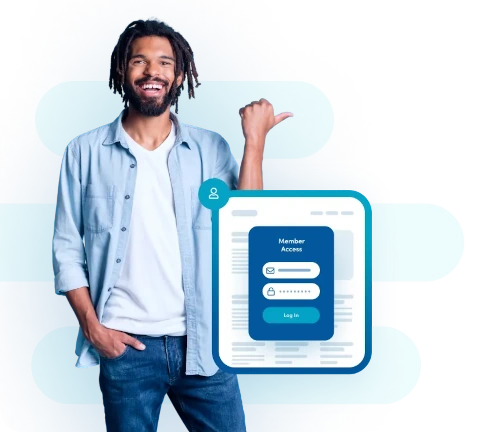 Get MemberPress Today!
Elevate your client experience and set up recurring revenue streams with MemberPress.
Get MemberPress Now
See All Features
If you liked this post, make sure you subscribe to the MemberPress blog!