Search Engine Optimization (SEO) is often thought of in terms of increasing your site's visibility all across the web. However, particularly for small brick-and-mortar businesses, sometimes it's wiser to appeal to potential customers who are physically close by.
Fortunately, you can implement a strategy known as 'local SEO' to let search engines know that your location is important, and it should play a role in your site's ranking. With a few simple tweaks, you can get your business' name in front of customers in your area.
In this post, we'll explain what local SEO is and why it's a smart move for small business owners and others with location-specific websites. Then we'll share a few tips for implementing it. Let's get started!
What Is Local SEO and Why Do You Need It?
Local SEO refers to the process of optimizing your content to appear in location-specific searches. For instance, if you run a bed and breakfast in Denver, Colorado, you may want to implement some strategies to increase the likelihood that your site will appear in searches like "Denver lodging" or "bed and breakfast Denver".
If you're already using SEO best practices to increase your rankings, this may seem like overkill. However, in order to compete with huge name brands such as Amazon and Walmart, small businesses need a leg up in order to appear in search results. Also, statistics show that there are many key benefits to optimizing for location-based searches.
For starters, searches containing the terms "near me" or "close by" increased by 900 percent between 2013 and 2017, and the numbers have continued to go up since then. 84 percent of location-related searchers are looking for food or restaurants, while 56 percent use "near me" searches to find entertainment.
Plus, 72 percent of customers who conduct local searches visit a store within five miles of their location. With all of this said, investing in local SEO can significantly increase your online visibility, as well as the number of people who walk through your doors.
How Can You Get Started With Local SEO?
If the numbers above have convinced you that local SEO is a must for your business, then you're in luck. Here are three key tips for giving your website a boost in local search rankings, none of which are difficult to implement.
1. Optimize for Location-Based Keywords
Just as you may already optimize your site using popular search terms related to your industry, you can incorporate some specific words and phrases to tip search engine crawlers off to your location. Popular examples include your business type paired with "near me", as well as with the name of your city.
There are a few ways to narrow down which keywords are best suited to your site. First, consider your audience. If you're trying to appeal to out-of-towners (like in our bed and breakfast example earlier), using your city's name is probably the smarter route.
However, restaurants, clothing stores, and other small businesses that are likely to be of interest to people who are already in their general vicinity may fare better using "near me" keywords to optimize their content. For more guidance, you may want to consider a keyword planning tool such as SEMRush: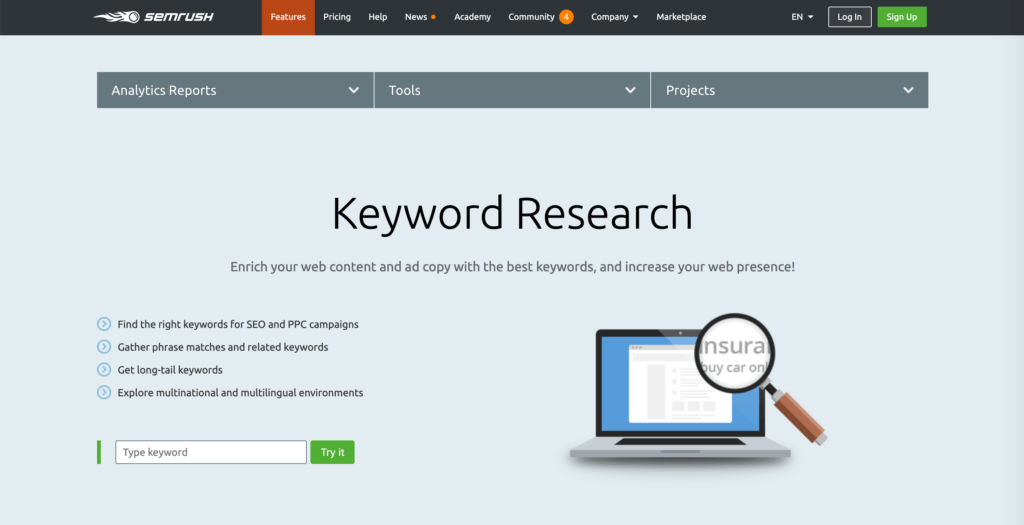 This will give you an idea of the search volume of your chosen keyword, as well as any alternatives you may want to consider.
Google My Business is a platform that enables business owners to share key details with potential customers in Google Maps and on Search Engine Results Pages (SERPs):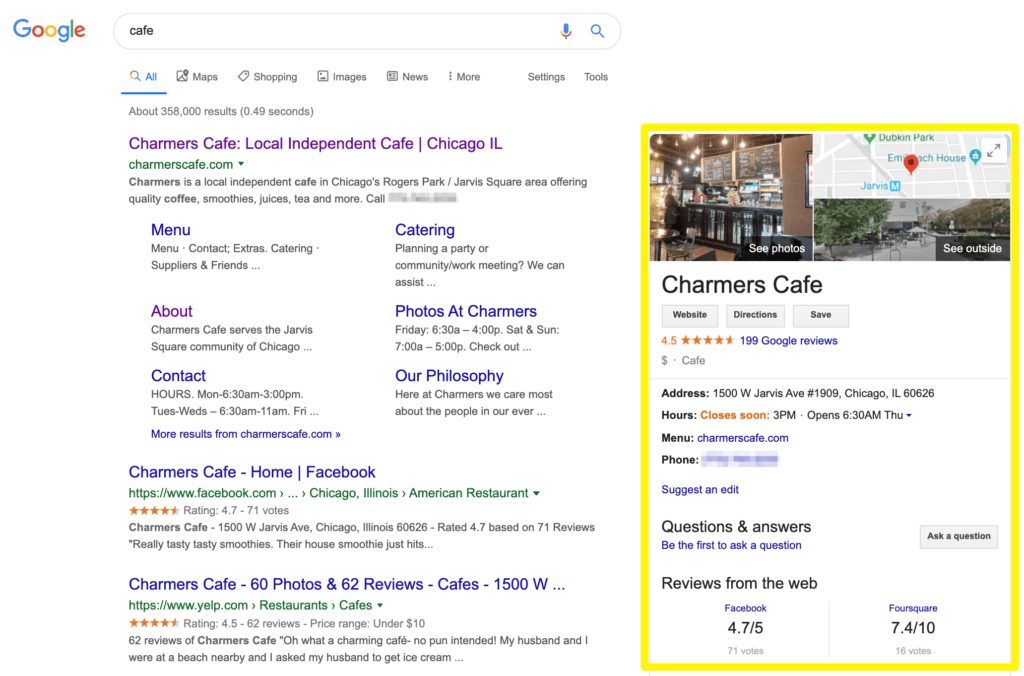 This is an easy way for searchers to view your hours of operation, contact information, and other key details before they even reach your website. Google automatically creates these profiles, but you have to formally 'claim' yours in order to modify it.
To do so, go to the Google My Business home page and click on the Manage Now button: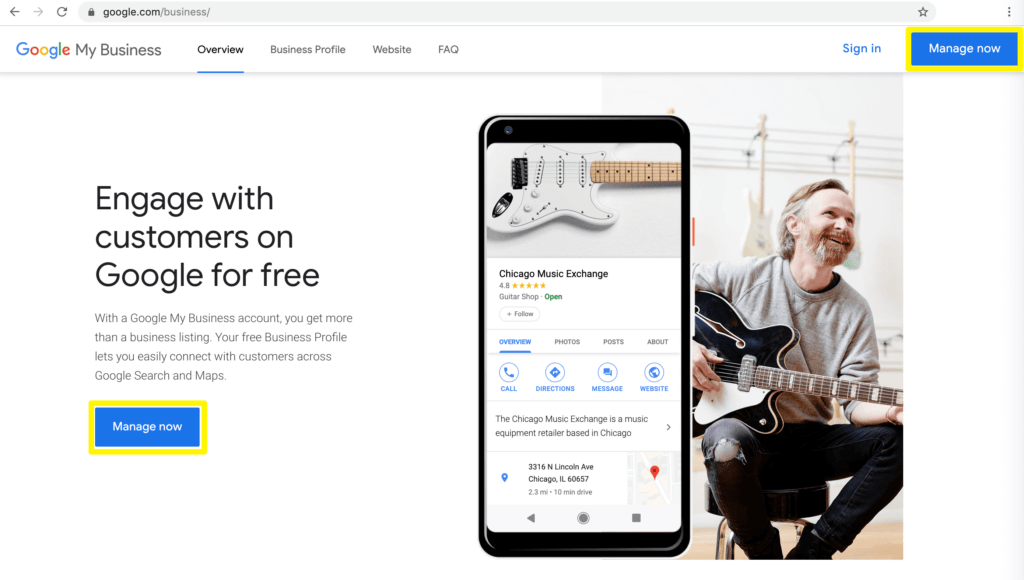 Then, enter your business' name and select it from the resulting drop-down menu. If you don't see your company listed, you can click on Add your business to Google and follow the instructions provided: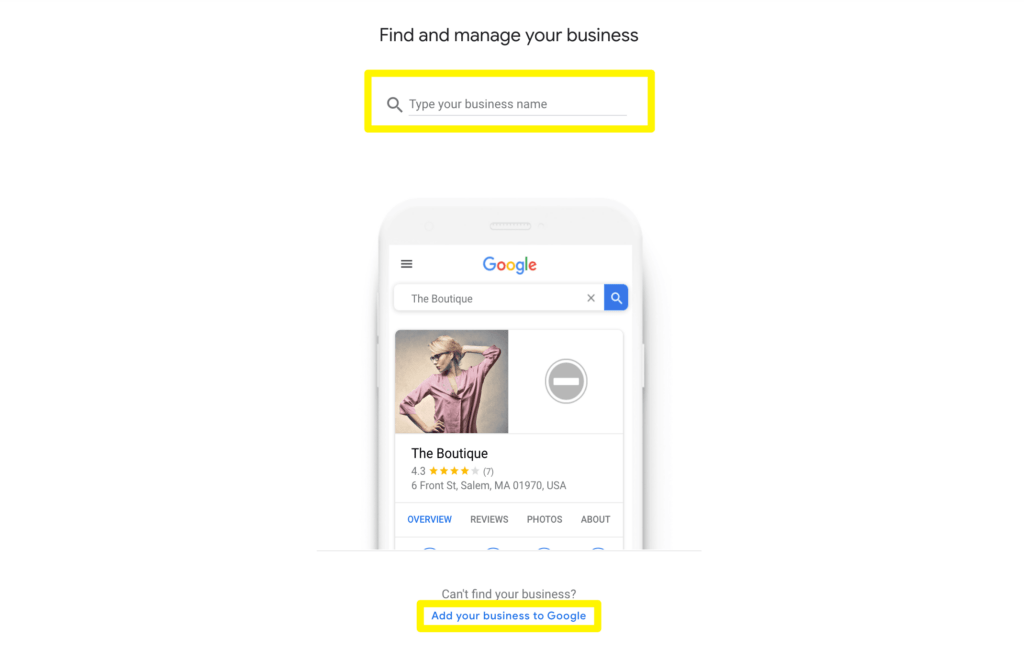 Once you've found or added your business, you'll need to click on Manage Now again: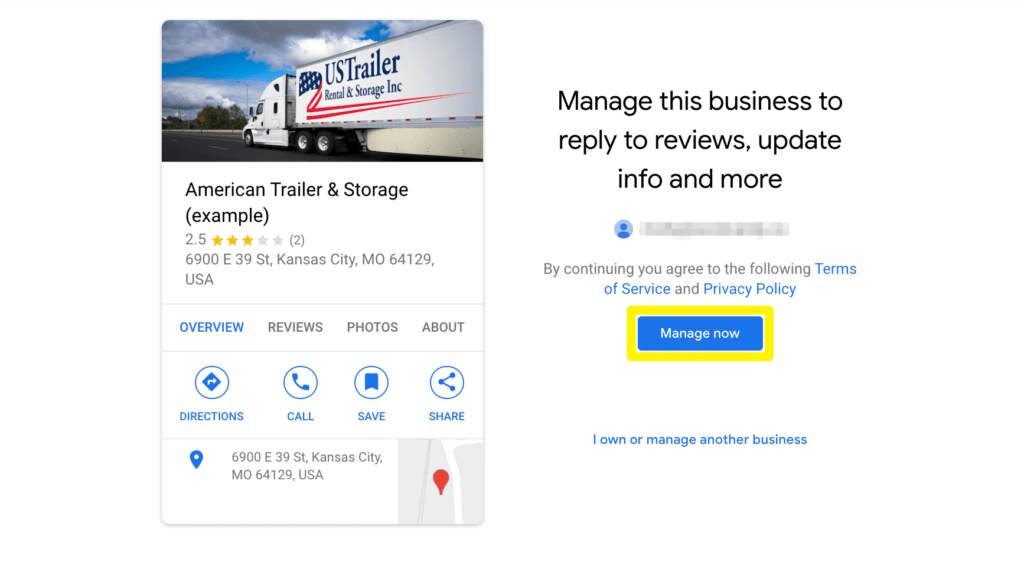 In order to verify that you are, in fact, the owner of the business you're trying to claim, Google will ask you to provide a phone number, email address, or physical address where it can send a code: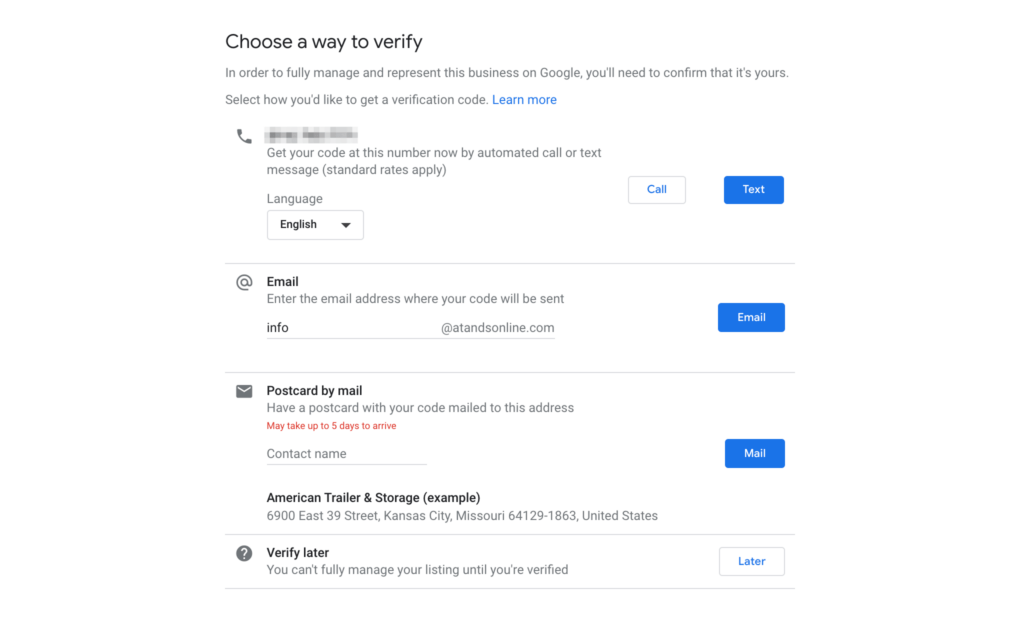 After you receive and enter your code, you'll be able to edit your profile. Consider adding photos and reviews in addition to your business' information, in order to attract more searchers.
3. Write a Blog Featuring Topics of Local Interest
Content marketing is a tried-and-true method for improving your website's traffic. If you're hoping to draw in locals specifically, you might want to cover topics of interest to those in your immediate area.
For example, you could write recaps of local festivals or events. Restaurant reviews, interviews with local business owners, and subjects related to local news are also all viable topics for your business' blog.
This practice may not only bring more visitors to your site, but it also shows that you're engaged and invested in your community. Customers often make shopping decisions based on their values, so demonstrating your alignment with the local environment could even boost sales.
There's a lot that goes into launching a blog. However, keeping a consistent posting schedule, publishing content that is relevant to your audience, and paying attention to details such as grammar and spelling go a long way towards refining your content marketing strategy.
Conclusion
Small businesses have the odds stacked against them when it comes to competing with big box companies. However, with the right strategy, you can increase your local visibility to drive sales.
In this post, we shared three tips for improving your local SEO:
Optimize for location-based keywords.
Claim your Google My Business profile.
Write a blog featuring topics of local interest.
Do you have any questions about local SEO or how to implement it? Let us know in the comments section below!