WordPress accounts for around 43% of the sites present on the internet, as per this report. This means that around half of the websites on the internet are powered by WordPress. Also, this share rose to 65% if you consider the CMS market. Managing a WordPress site is a tedious task to do.
So, how does a person manage their site efficiently?
A lot of updates, backups, spam prevention, plugin updates, and much more come with WordPress. You should automate tasks on your WordPress website to avoid time waste and optimize your usage. Here are 7 ways you can set your WordPress site on autopilot.
1. Set Automatic Updates
Keeping your WordPress site updated removes the major risk of getting hacked. But, how often do we do it? Don't worry, you can now automate the updates to improve your site's performance and make it more secure.
You can set automatic updates in WordPress these 4 ways:
By switching on automatic updates from the WordPress dashboard for themes and plugins
By using plugins like Easy Updates Manager and Envato Market WordPress Plugin
By using a bit of code present in WordPress Codex
By switching to Managed WordPress Hosting by using Kinsta, Pressable, WP Engine, Flywheel, Siteground, or Pagely
You should keep a check on the website and plugins after every update if possible. This will help you to know what is working for you and what isn't.
2. Automatic Backups
The most important step of automating your WordPress site is full site backup. You have to have a backup before setting the website on auto-update.
There is a possibility that a site can be affected by spam, can be hacked, or can land in a major issue. So, to prevent loss of data, you should automate your backups.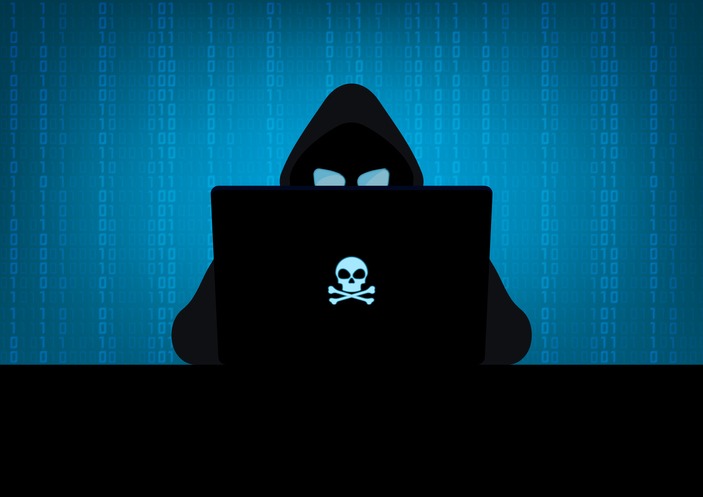 It becomes a tedious job to manually back up your data. You can use plugins like UpdraftPlus, Jetpack, BackupBuddy, WPvivid, and ManageWP to make this simpler.
Also, if you have hosted your site on a cloud server, then DigitalOcean will help you to automate your backups.
3. Use Slack for Notifications
Slack is a boon for the WordPress community.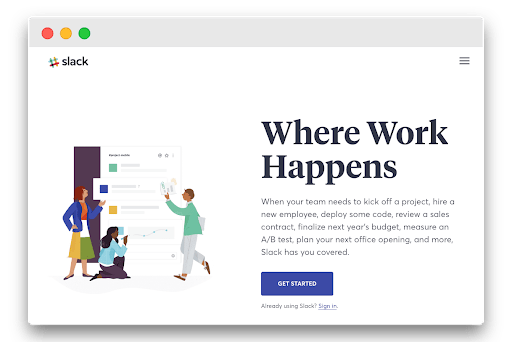 You can install the ManageWP plugin that will help you in getting notifications from WordPress. It can help you in the following ways: 
It will send customized notifications whenever a post is published, unpublished, updated, or anything like that happens to the post
You will also get notifications for backups, uptime, security, and performance
It will help you to streamline communication across your groups and communities
See how easy Slack use can be with WordPress? Told you it's a boon!
4. Schedule Your Posts
Whether you run a blog or a news channel on WordPress, this feature is a must. You have to keep the content fresh for your audience and upload new content regularly. But, uploading new content daily is not an easy task.
You can schedule your posts in WordPress with the inbuilt feature under the "Publish" and "Post" sections in Classic and Gutenberg Editor. You can also use plugins like Coschedule, Editorial Calendar, and ManageWP.
Tip: You can automate social media posting of your content with the help of plugins like Jetpack, ManageWp, and Revive Old Post.
5. Building an Email List
We all have to send out emails to our clients, don't we? Whether it is to inform users about a new blog or a new feature, we need to send emails.
The first thing you need is an email list of potential customers who are actually interested in what you have to offer.
OptinMonster builds your email list by prompting users to sign up at opportune moments across your site.
Whether they're about to exit your site, or they're reading a blog about one of your features, you can prompt them to stay in touch with an email contact field.
If you're a MemberPress customer, the OptinMonster integration now lets you show timely email sign-up fields across pretty much your entire website.
Now, you've got a solid email list, you don't want to go around picking each mail id and sending individual mail to each of the recipients, do you?
So, how about some email automation?
Plugins like HubSpot, will ease your work and help you to automate your work.
Hubspot is one of the best CRM and email automation tools that can be used in managing clients and their details. You can customize the tool to a great extent where you can automate every process of CRM.
6. Auto Compress Images
A lot of you have to upload a lot of images on your blog. But, these images do take a lot of space which in turn slows your site down. So, to make your site faster you have to compress those images.
You can set the automation for compressing the images on your website with plugins like EWWW Image Optimizer, Shortpixel, WP Compress, and Smush.
These plugins also help in adding lazy load and WebP enabling you to make your site faster.
7. Automatic Spam Prevention
Be it Twitter or WordPress, spammers are everywhere. They are active on WordPress blogs. Spam drags your site down from the SERPs. To avoid them, WordPress has provided a great inbuilt plugin, Akismet. 
There are other tools like Antispam Bee, Antispam by CleanTalk, WP Cerber Security, and many others that will help to block spam automatically.
These plugins help to block spam comments, subscriptions, registrations, bookings, and much more.
Bonus Tip
8. Cleaning Your Database
The most overlooked aspect in WordPress optimization is database. Most of the databases become obsolete over time as the data starts accumulating.
You can easily automate the front-end tasks but a close look is required at the backend too every once in a while. 
You have to use plugins like WP-Optimize, Advanced Database Cleaner, Optimize Database after Deleting Revisions, WP Reset, WP-DB Manager, Better Search Replace, and many more to clean your database.
You can schedule cleanups, automate database optimization, remove trash posts, delete pingbacks and trackbacks, get lazy loading, get WP-CLI support, do caching automation, and much more with the help of these plugins.
Final Words
You can try all the plugins and tricks mentioned in the article to automate tasks on your WordPress site. These tools help you to manage your database, backups, and updates effectively.
Once you start automating your website, you should keep a track of your website and its behavior from time to time.
You might think that there is no need for automation for your site but eventually as your site grows, you have to switch to automation.
Managing your WordPress site is a tough task daily. You can make the most of your time and focus on other major aspects of your business while automating your WordPress website.
If you liked this article, be sure to subscribe to the MemberPress blog!