Online business owners know more than anyone that the "remote work experience" hardly ever reflects the stereotyped image of sitting oceanside somewhere in the Caribbean with a pina colada in one hand and your laptop in the other.
However, that doesn't mean it isn't possible…
With the summer months upon us and COVID restrictions slowly being lifted, many of us are longing for some summertime fun. And while the independence of running your own company and working from home definitely makes it easier to just get up and go, that doesn't mean your business can afford to take a vacation with you.
Fortunately, we have a few simple solutions that will allow you to spend the day poolside and still professionally maintain your online business.
Whether you're vacationing on a secluded beach somewhere, camping at the lake, or you've filled up that kiddie pool in the backyard, let's dive in on the essential tools you'll need to bring your boardroom to the beach.
Totally Tubular Tech Tools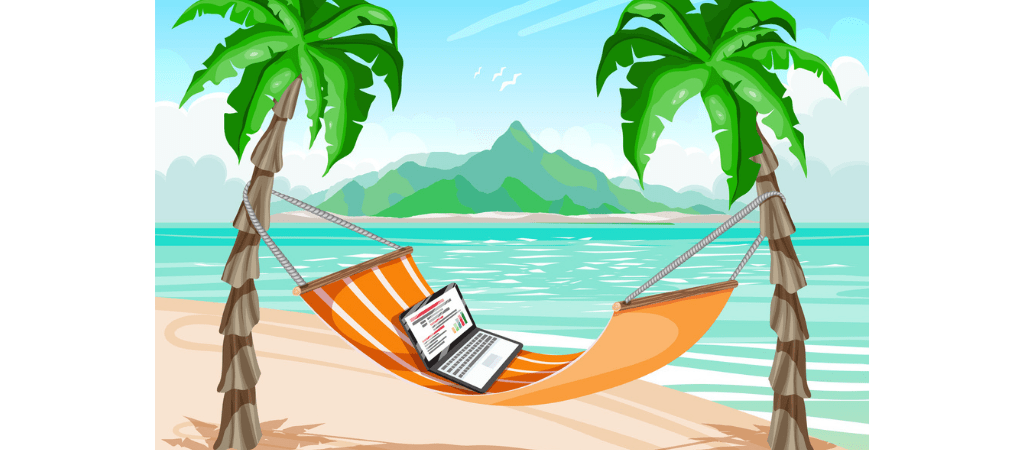 Your online business thrives on the use of technology. In other words, it would be extremely difficult to carry out your daily operations without the use of electronics. Here are a few travel-worthy tools that will make it possible to take work with you wherever you are.
Portable Laptop, Tablet, or Notebook
Large computer monitors and tall towers are not meant for traveling, let alone even possible to plug in somewhere on the beach. In order to work beyond your home office, you'll need to invest in a portable computer option.
Laptops, tablets, and notebooks are all great options to truly embrace the remote work experience. All you'll need to do is make sure that any necessary files or programs (like Microsoft Office) are downloaded on your portable device.
Hot tip: working in cloud-based services – such as GSuite or Dropbox – will guarantee you access to your online files on any device, as long as you have an internet connection. No transferring required!
Which brings us to our next totally awesome tech tool that will allow you to access the internet from just about anywhere.
Mobile Hotspot
Nowadays, it's not uncommon for popular tourist attractions, including beaches, campgrounds, and amusement parks, to have wireless internet. Oftentimes, however, large crowds can significantly reduce internet speeds. A mobile hotspot can provide you with your own incredibly fast and private internet source.
With a personal hotspot, you can connect multiple devices to the internet without having to deal with poor page loading speeds or unsecured networks. You can also customize your hotspot to supply enough internet data for just a weekend get-away or recurring months' worth of work.
Hot tip: check with your mobile service provider to see if your cellular device can also function as a mobile hotspot. Chances are, you already have wireless internet access in the palm of your hands powerful enough to connect your choice of a portable computer device and more.
Noise-Canceling Headphones
The dream beach experience would be to work to the relaxing sounds of waves crashing, seagulls chirping, and palm tree branches swaying overhead. Unless you've washed up on a deserted island, you're not likely to get that level of solitary.
Noise-canceling headphones can help block out the more bothersome noises typically heard at the beach, like radios blaring and children screaming, "I don't want to go home".
Solar Powered USB Charger
When spending the day at the beach, you're sure to soak up some sun. As you replenish in vitamin D, you can also use the sun's rays to recharge your electronics.
There are lots of different types of solar-powered USB chargers to choose from to help keep your technology tools fully charged.
Hot tip: you can also look for a waterproof USB charger; you may thank yourself later!
Beach-Friendly Office Equipment
An organized office space can have a huge effect on productivity levels. With that in mind, there won't be an abundance of cubicles to choose from out on the beach. Instead, you'll need to pack practical office furnishings that can accommodate a workday by the water.
Luckily, there are quite a few traditional vacation essentials that can easily double as functional office equipment pieces.
Comfortable Beach Chair
No one enjoys getting sand in uncomfortable places, but it's even worse if you get sand in your laptop's keyboard. Prop yourself up off the sandy shores and settle into a cozy beach chair instead.
Lay out a large beach towel to mark your workspace area. Then fold out your chair to sit on top of your towel. Creating a barrier and working well above the sand can help keep your membership subscription sales sand-free!
Umbrella Shade
A sunny day at the beach can put a horrible glare on your electronic screens. A great way to cast some shade is to set up a fun beach umbrella.
An umbrella shade will also help keep you and your electronics safe and protected from the sun's harmful rays. You'll save both your skin and your hard drives from getting fried!
A Stocked Cooler
When you're working out in the summer heat all day, it's extremely important that you stay hydrated. So, before you head outside, be sure to grab a nice large cooler and pack it with your favorite summertime drinks.
Nutritious fruits like watermelon, strawberries, cantaloupe, peaches, and more are all water-rich snacks that can also help keep you from getting overheated or dehydrated.
Hot tip: A cooler can also make for an excellent desk area to pair with your beach office chair.
Membership Site Musts
Managing an online business – such as a membership site – typically requires you to carry multiple job titles such as marketer, bookkeeper, content writer, tech support, and more.
Having the necessary plugins and services for your site can relieve some of that workload. Most times, you may be able to rely on the work of your plugins to run your online business completely while you're "away from the office".
We've put together a list of some of our favorite WordPress plugins and services that can help run your business when you need to drift away into full vacation mode.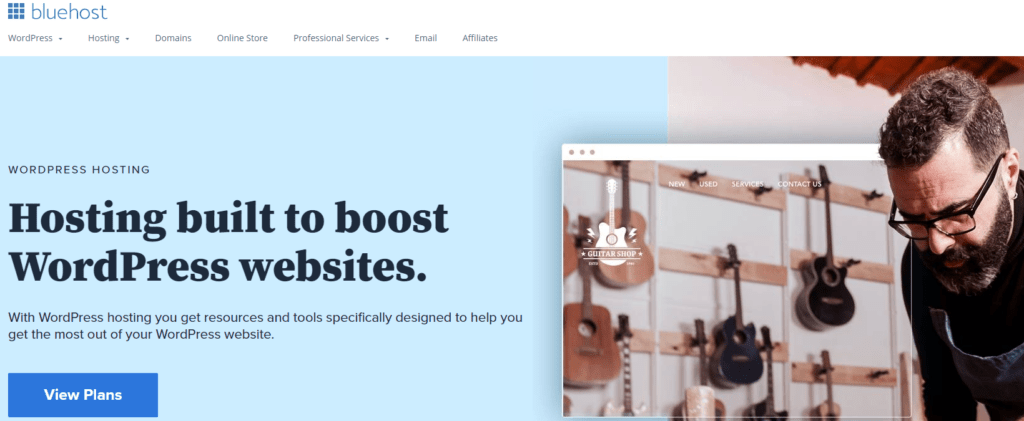 A reliable web host will help keep your website safe and secure at all times. And there's no bigger name in the hosting industry than Bluehost.
Bluehost is one of the longest-living web hosts on the market best known for its combined power, simplicity, and affordability. This provider will allow you to create and maintain the ideal web presence with the help of ecommerce tools, marketing applications, automated security, and so much more.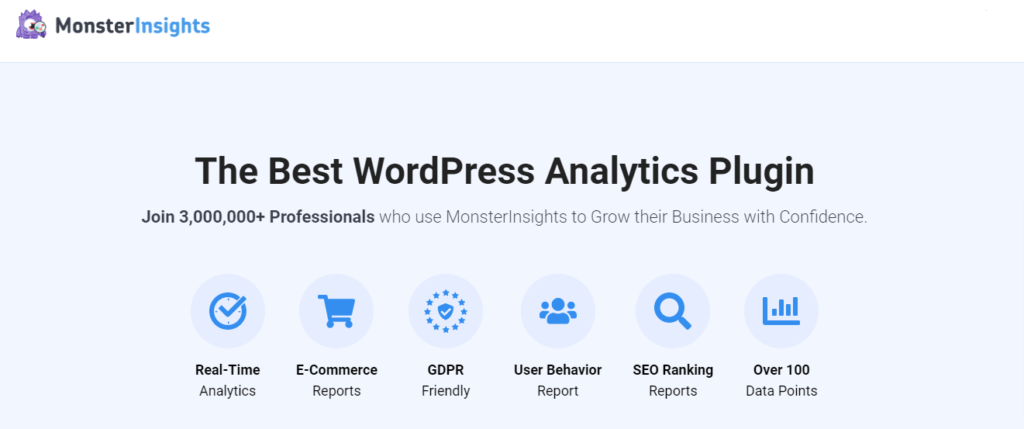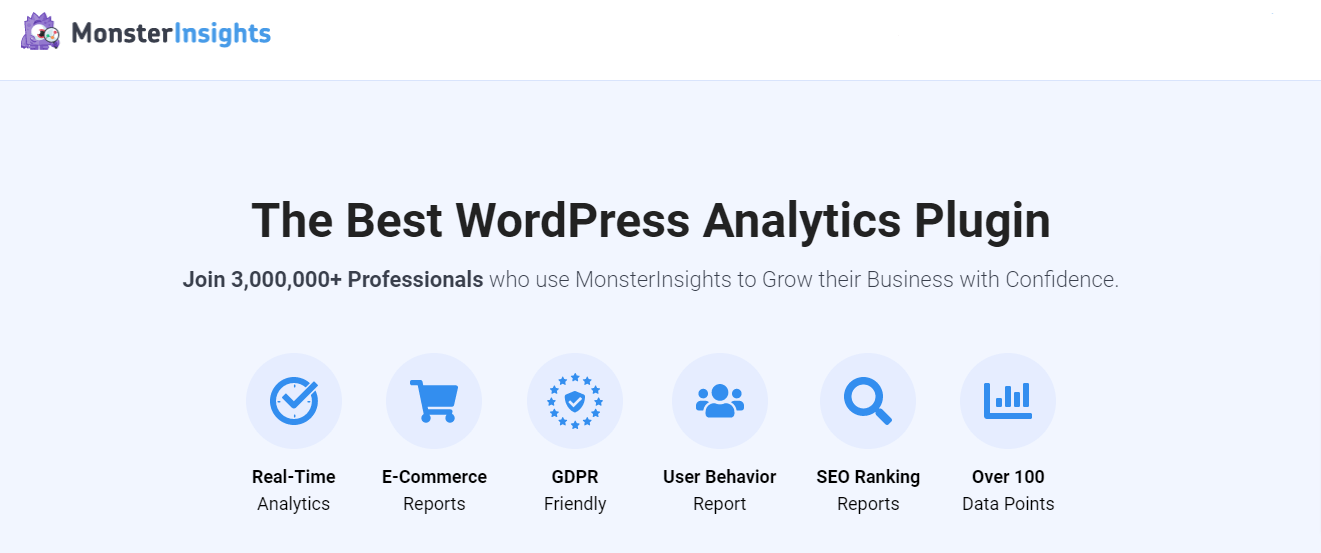 Staying up to date on your site's search engine optimization (SEO) performance and sales metrics is critical to the success of your business. But who has time to dig through Google Analytics to check on things all the time – especially on vacation? That's where MonsterInsights can do the work of a thousand employees for you.
MonsterInsights gives you real-time stats, tracks links, ads, and popular posts, and tracks orders and file downloads on your membership site. Best of all, it gives you your Google Analytics reports right inside the WordPress dashboard for quick and clear access.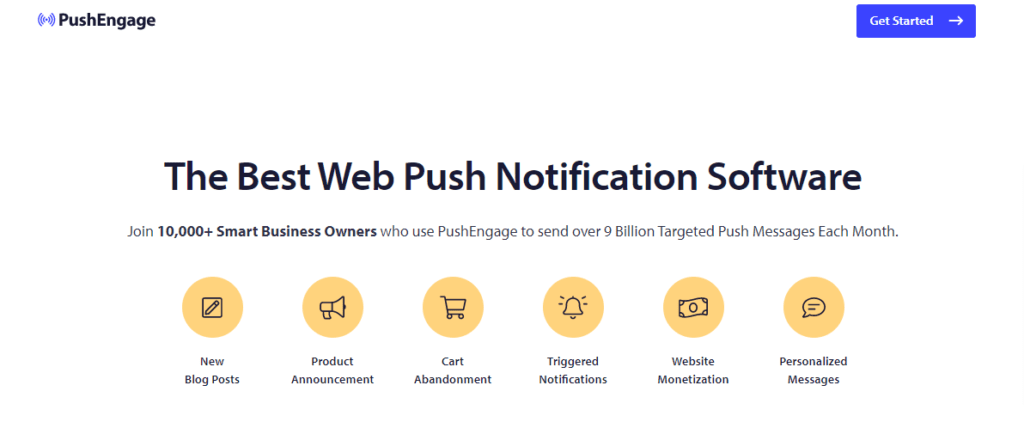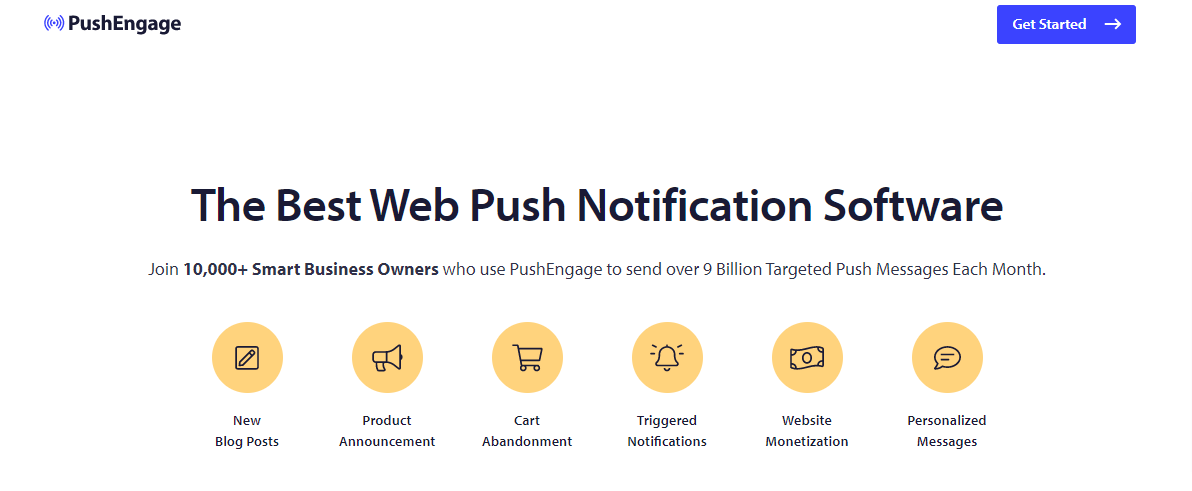 A large percentage of the people who give you an email address will leave your site without ever making a purchase. PushEngage is a push notification tool that allows you to re-connect with site visitors by sending eye-catching notifications directly to their browsers, whether they use Chrome, Firefox, Safari, Edge, or mobile browsers.
PushEngage uses the automatic segmentation of your subscribers and auto-responders to send out customized notifications in the attempt to bring visitors back to your membership site and complete a purchase. You can also use it to announce new content, product updates, current promotions, and just about anything else you can think of.
Did you know you could use your membership site to sell related products and services? You sure can! If you become an affiliate for related businesses, you can place your affiliate links on your site to generate additional passive income.
ThirstyAffiliates is a link cloaking plugin that makes it super easy. It allows you to autolink keywords, utilize geolocation links, cloak and uncloak links as needed, fix broken and outdated links on the front end, and more.
Pretty Links is another great tool for affiliate link management. As the best and simplest URL shortener and link cloaker there is, this plugin makes it incredibly easy to shrink, track, and share affiliate links – helping you unlock more affiliate revenue from your existing content, automatically.
What sets PrettyLinks apart, though, is its branding features. Whether a long, ugly affiliate link or blog post link, it allows you to share those links on social media and other places using your own domain name in the URL.

Speaking of affiliates, have you ever thought about creating your own affiliate program? Imagine adding real (non-salaried) online marketers to your staff to skyrocket your revenue up to 30%! That's exactly what Easy Affiliate can do for you.
Easy Affiliate is the hottest affiliate program plugin on the market. This WordPress plugin was designed by the same team of experts who brought you MemberPress. We've made it incredibly easy for you to build your own affiliate program and enjoy the benefits of affiliate marketers working around the clock to promote your products and services.
Last but Not Least…
What better way to end a hard day's work on the beach than to share your experience with your loyal customers. Take a few minutes to type up a quick blog post and upload a few photos to share on your social media profiles.
Your customers will enjoy seeing you have a little fun, all while staying committed to your business.
Have you ever had to work on vacation? What are some of the ways you brought the boardroom to the beach? Share your remote work tips in the comments!
If you liked this article, be sure to follow us on Facebook, Twitter, Instagram, and LinkedIn! And don't forget to subscribe in the box below.