See how this brick-and-mortar Montana ranch took off by adding recurring revenue to its business model.
These days, everybody's got a side hustle. Making a bit of extra cash is easier than ever – especially if you're selling what you already know.
Everybody seems to be after passive income streams. And a membership site can be a fantastic way to get one flowing.
Brick and mortar ranch Days at Dunrovin know this pretty darn well. They've built an amazing passive income stream with their MemberPress site.
We reached out to Suzanne Miller over at the ranch to hear her story and her experience using MemberPress.
⬇️ Watch the Days at Dunrovin MemberPress Customer Story: ⬇️
Meet MemberPress User: SuzAnne Miller
For many smart entrepreneurs, membership sites have become a staple of that passive income lifestyle. SuzAnne fits that bill perfectly, though she calls herself an "accidental entrepreneur".
In 1997 when the Millers bought what was to become Dunrovin Ranch, their now-star resident was already there: an osprey nested atop an electricity pole.
SuzAnne says that they were "of course, very excited" when the University of Montana approached and asked if they could install a webcam viewing the nest in 2010.
From there, it took off running. "When I went to turn the camera off," SuzAnne says, "All kinds of people said, 'no no no, don't do that, we want to watch your ranch'."
Satisfied to leave the camera on and return to her life, SuzAnne didn't think much more about it.
"And then, I got sick," she says. When SuzAnne was stuck at home for months, her own webcams kept her entertained. As she chatted with fellow viewers, she began to understand the appeal of the webcams.
After a focus group study, she understood that she really had something special – and she needed a gated site to monetize it. So, Dunrovin Ranch turned to MemberPress to help develop their membership experience.
Days at Dunrovin: A Membership Experience & Virtual Community
Days at Dunrovin is more than just access to the webcams – of which there are now six, including the osprey nest, the main ranch camera, and a view of the Bitterroot River.
The ranch's membership gives access to chatrooms, exclusive content, community forums, and even the opportunity to volunteer and operate the cameras yourself.
Days at Dunrovin refers to itself as a "virtual village", and all of these aspects contribute to that.
It's a homey place, where people can come together, chat, and share in the experience of daily life on a picturesque Montana ranch.
The staff at Dunrovin go the extra mile to keep the experience interactive, wearing microphones to enable communication with members in the live chatroom when they're out and about.
And the results of these efforts are nothing short of spectacular.
SuzAnne says that members "have traveled to see each other" across the country. The lasting bonds have even saved lives.
When a chat regular went missing, their fellow community members called all the hospitals in the chatters' area and made sure she was safe. They even raised money to send her flowers!
Days at Dunrovin: Powered by MemberPress
The community is the cornerstone of Dunrovin's model. Tech Wrangler James Wasem says that their community members "are making real connections with Montana… [and with] us."
And it turns out MemberPress was the perfect solution to make sure these connections are not lost in tech translation.
MemberPress allows multiple people to work together at the same time to add fresh, daily content.
SuzAnne says the beauty of WordPress is that people unskilled in programming ("like 74-year-old me") can easily create good-looking, professional sites.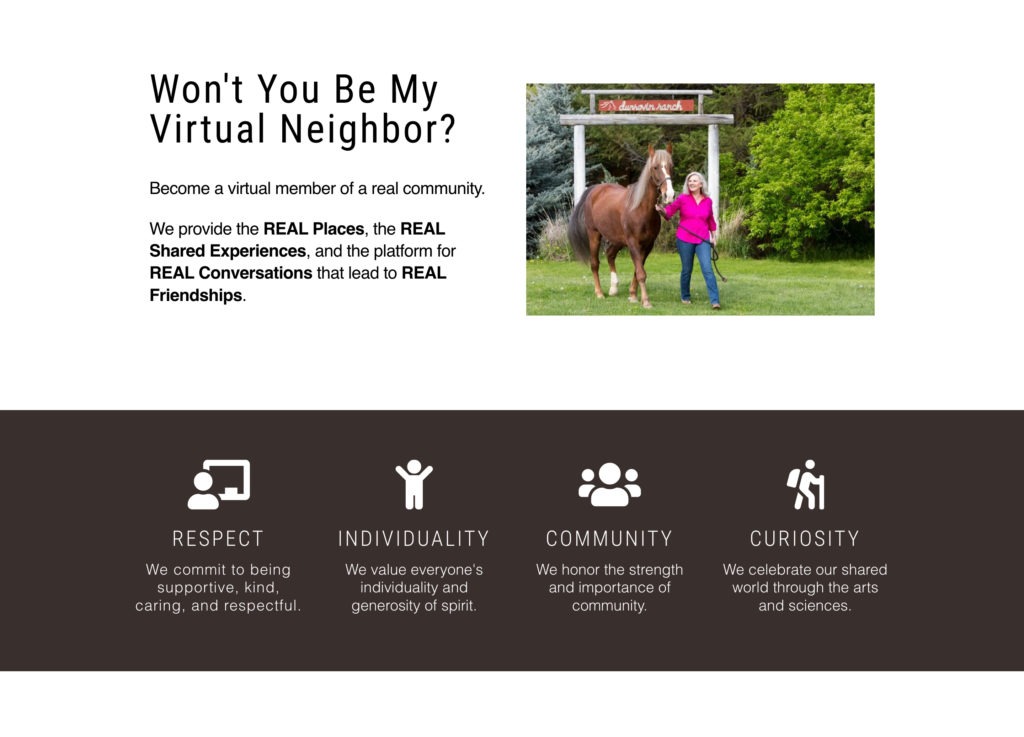 Without MemberPress, James says, their vision of Dunrovin would be impossible.
"MemberPress has been key to the integration that we've done here at Dunrovin."
Some of their needed features were:
They also needed ongoing support and the ability to have multiple accounts working simultaneously.
With a WordPress plugin like MemberPress, the entire Dunrovin staff has been able to work on keeping the membership site sleek and functional – regardless of tech skills.
And, in regard to expansion? SuzAnne has a pretty grand vision for the future of webcam-based outdoor experiences.
"While our place is wonderful, there are other places in the world that're wonderful as well. What we'd really love to do is create a network around which people can gather."
Thanks, SuzAnne, for letting us help you share the beauty of Dunrovin with the world!
Want to Add a Passive Income Stream to Your B+M? Here's How…
If you're running a brick and mortar business that lends itself to a livestream, you can set up your own paywalled webcam portal, too.
Like Dunrovin, you just need WordPress, MemberPress, and a desire to get it done! Here are the basics to get you started.
Get a WordPress Site
When it comes to creating websites, WordPress is the best. It's the easiest to use, most secure, and most versatile content management system (CMS) out there.
In fact, there's so much agreement about the awesomeness of WordPress, it powers over 43% of all the websites in the entire universe.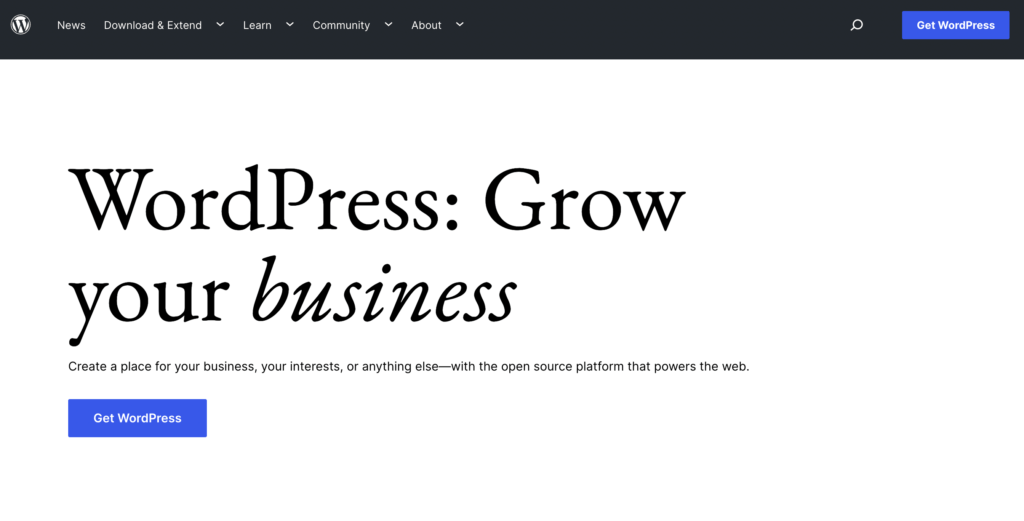 Plus it's incredibly simple to set up. If you want to go the ultra-easy route, you can just get a web hosting provider to set everything up for you.
Bluehost is one such host that offers super affordable plans designed especially for WordPress websites. And these plans even come with a free domain name.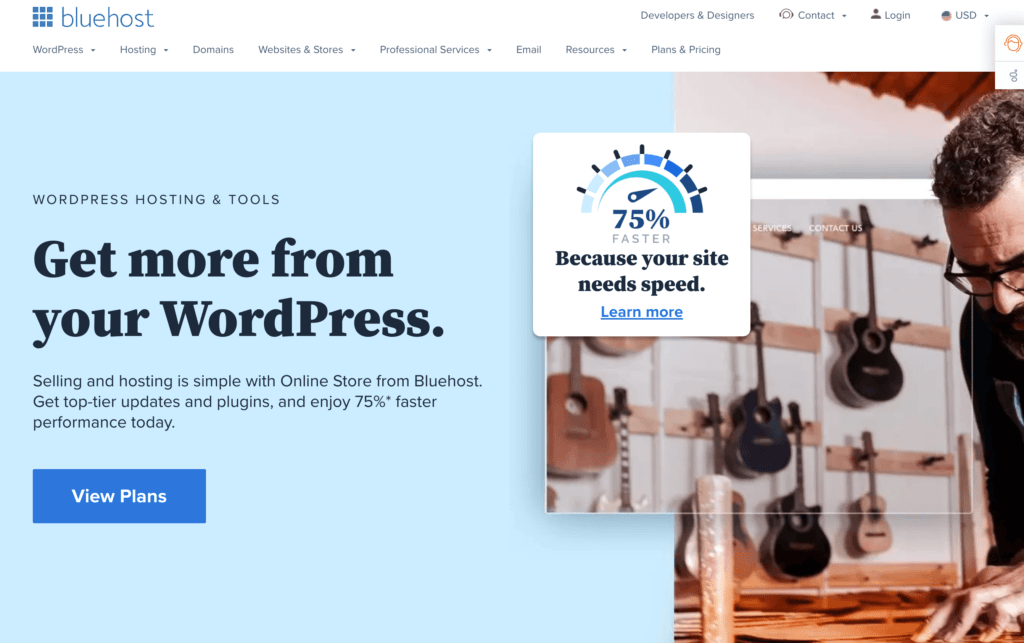 After you buy a plan, Bluehost will install WordPress automatically for you and give you instructions on how to sign into your dashboard once it's done.
Connect Your Livestream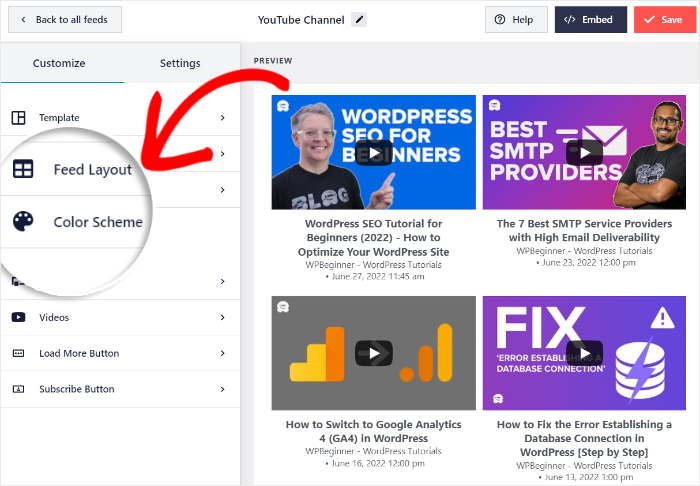 Once your WordPress site is set up, you'll need to connect your livestream. There are two ways to do it:
Manually embed your livestream
Use a livestream plugin
We highly recommend using a plugin. It'll save you tons of time (and after all, time is money!).
YouTube Feed Pro by Smash Balloon is an excellent, affordable option endorsed by WPBeginner.
Install MemberPress
To turn your livestream into a passive income stream, you'll need to put it behind a paywall. And that's where MemberPress comes in.
Just install the plugin on your WordPress site, set up your paywall, and you'll be cooking with gas.
Like the folks at Dunrovin, you can use MemberPress to create other income streams, as well.
Everything from online courses to VIP customer communities and swag shops.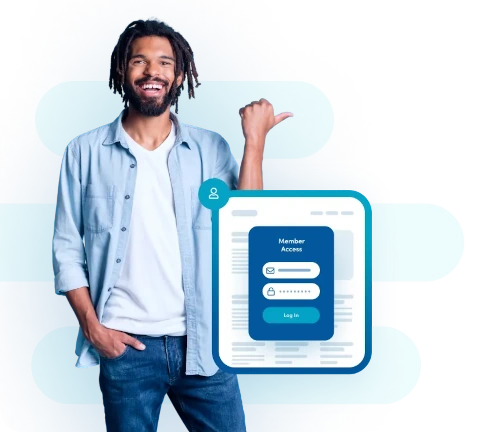 Create Your Own Passive Income Stream Now!
With MemberPress you can start selling your livestream today.
Get MemberPress Now
See All Features
For more information about Dunrovin Ranch, visit daysatdunrovin.com and see the gorgeous Montana wilderness for yourself. And check out Dunrovin's feature video above!
If you liked this post, make sure you subscribe to the MemberPress blog!