Voice searches are on the rise in our fast-paced world. More people are using their voices to make queries because, well, it's just easier and faster.
As a business, then, gone are the days you should only focus on regular SEO. If you want to get ahead of your competition, you must focus on voice search optimization. If your website ranks in voice search results, you can get more traffic, leads, and purchases.
But how exactly can you optimize for voice search? Here are five tips you should follow.
1. Create content that focuses on user intent
Think about the last time you used voice search to answer queries. You probably just asked a simple question. You were also probably just looking for a specific type of answer. Maybe you asked about the time or the price of a specific product, among other things.
That in itself shows you the types of content you should have to rank well in voice searches. You need content that answers specific questions people usually ask about your business.
What are those questions? You could ask your customer support for a list. Offhand, though, the questions don't usually require complicated answers. Voice search users typically ask for information as simple as your operating hours. They might ask about your unique selling proposition or about what your product does.
To rank in voice search results, make sure you don't hide that critical information. If we're talking about Google voice search, that information should be available in HTML, which you can get a handle on easily. That way Google's spiders can easily see them and serve up the content when somebody asks.
2. Use schema
Use schema or structured data to increase your chances of ranking in voice search results. Schema markup is a form of microdata that allows search engines to understand what the information on your website means.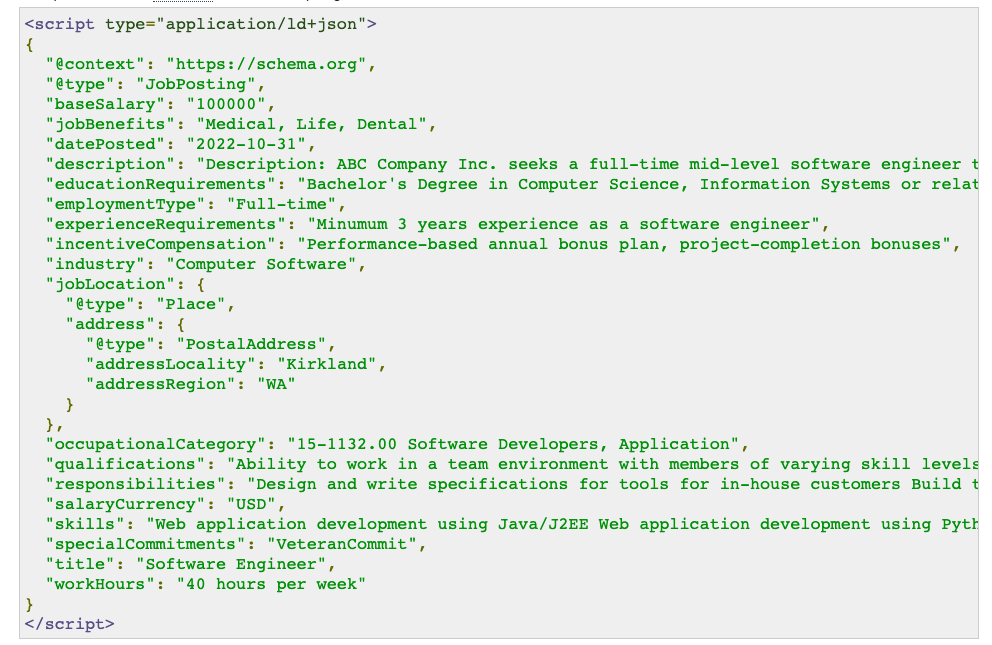 The example above shows schema from a job posting.
Why is schema so important?
The better the search engine understands what your information is about, the more likely it'll pull your website from a pile of others to answer a specific search query. That applies to voice searches as well.
Also, according to Backlinko, 40.7% of voice search results come from featured snippets.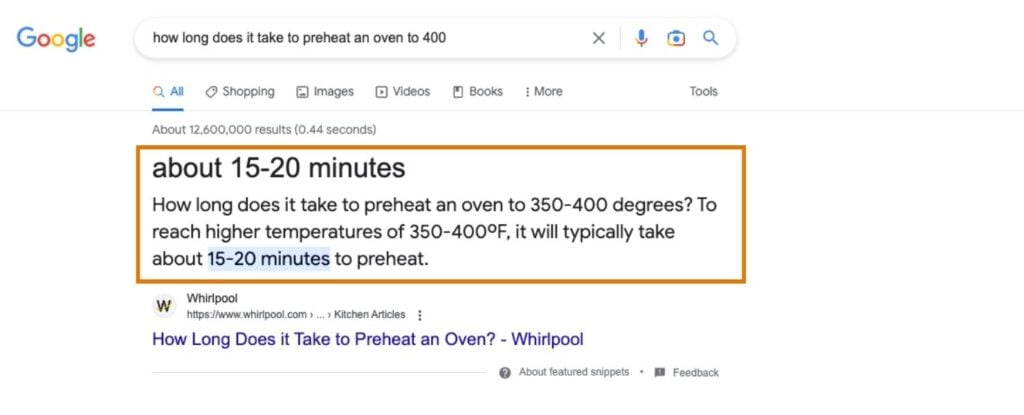 A featured snippet is the short excerpt from a site that Google displays to answer specific questions. They're created automatically through schema analysis.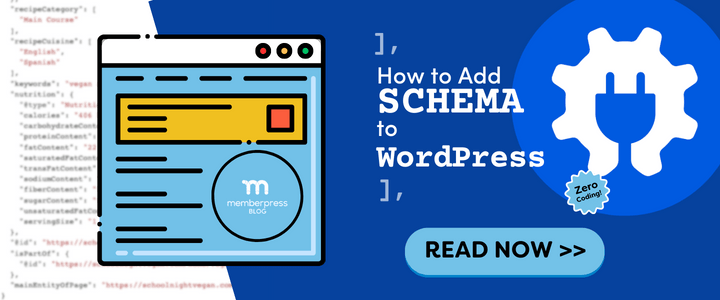 3. Employ long-tail keywords
Read your content out loud. To compete for the top voice search positions, your content should sound like a person communicating with voice assistant. That is, they should use "natural language".
According to Google, on Google Assistant, in particular, 70% of searches use "natural language."
What does that mean? Let me illustrate with an example. Let's say you're searching Google for a definition of email marketing.
You'd probably type "email marketing" to get the results you need. On Google Assistant, however, you'd use an entire sentence to find your information: "What is email marketing?" or "bad things about keto diet".
Whether you're doing B2B marketing or B2C marketing, long-tail keywords are a big ranking factor in natural language.
Long-tail keywords that are not in question form are easy to use in your content. However, it can be tougher to use long-tail keywords in question form without sounding unnatural.
The easiest way to solve this problem is to create a FAQ (frequently asked questions) section on your site.
Here's an example from Twitter:
You can also use questions as your headings, just like Neil Patel does in the example below.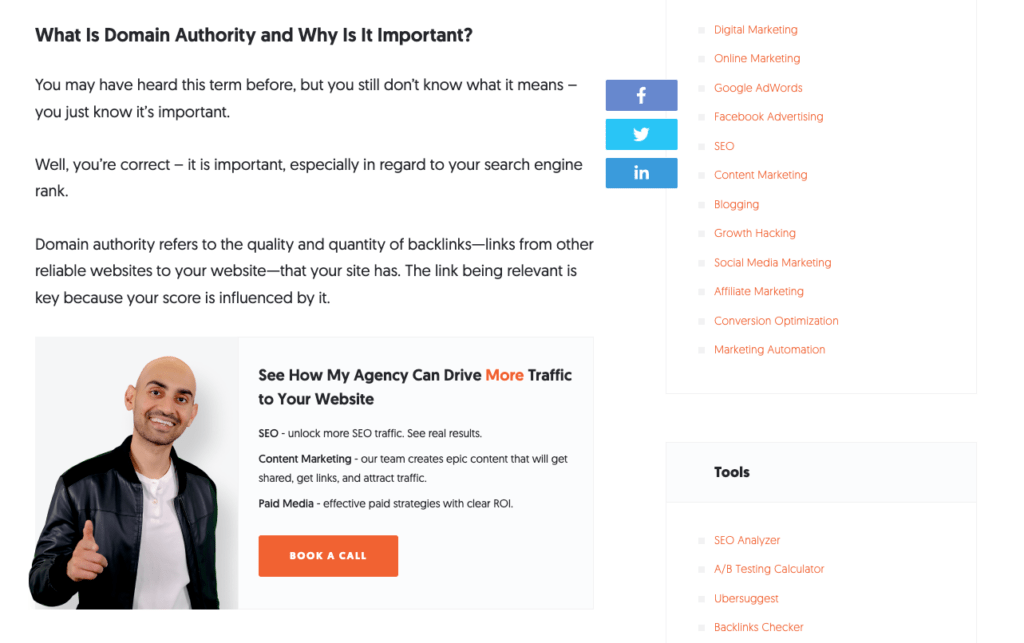 Additionally, when you write your content this way, you increase the chances your page will be shown in Instant Answers or featured snippets. As we said, almost half of voice search results are derived from these two places – so it's pretty important.
4. Focus on site speed
Having a quick and responsive site is one of the most crucial factors in a positive user experience. And search engines put a premium on user experience – high-ranking sites always have user-friendly content. That's true whether the query is a text or a voice search.
Therefore, page speed – a user experience factor – can significantly impact your voice search ranking as well.
To ensure that your website loads quickly, go to Google PageSpeed Insights. Then run a quick test. The results will let you know if your site has speed issues.
In general, these are the four easiest ways to speed up your site:
Reduce the number of redirects
Optimize your images for size
Minify CSS, JavaScript, and HTML, etc.
Choose your site plugins wisely (don't add plugins you don't need)
Also, keep in mind you can always hire a web designer to help you increase your website speed.
5. Improve your Google My Business page
If you're running a site for a brick-and-mortar business, you should already be optimizing your website for local SEO. After all, that's one of the most effective ways to get people to your business.
What's the relevance of all this to voice search? Well, Brightlocal has reported that 58% of customers use voice search for "near me" searches. Think about it. When you're walking along, looking for a place to eat, it's easier to ask your phone where the nearest restaurant is, than to type in the search.
So, to help you show up in "near me" voice searches, which are probably pulled from the local search pack, too, improve your local SEO.
That means you should claim your Google My Business page, and improve it if need be. Also be sure to include your business name, address, and phone number on your website.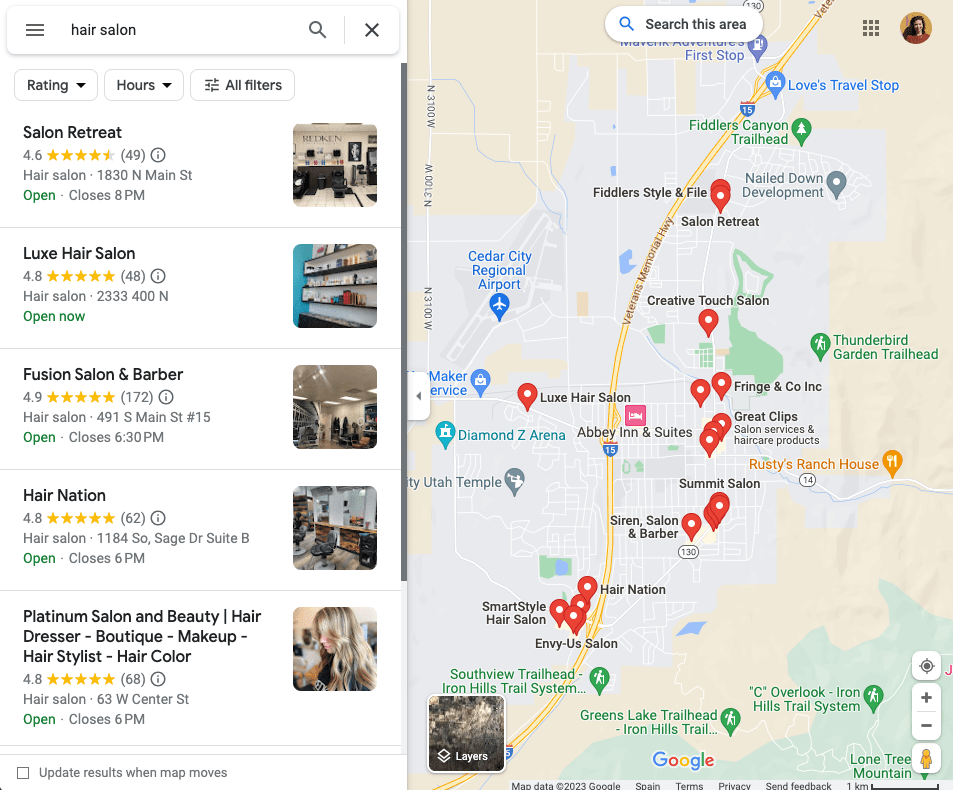 In your listing, use words that people use to describe your neighborhood. Include landmarks, too. The better your local SEO, the more likely you'll rank in voice search results, too.
In Closing
In our fast-paced world, voice search is the future. That's why it's important that you focus on your regular SEO and voice search optimization.
We've given you five tips to do just that.
Create content that focuses on user intent
Use schema
Use long-tail keywords
Keep your site running fast
If your business is B&M, don't neglect local SEO
Do all this, and you'll increase your chances of ranking high in voice search results. And you'll be way ahead of your competition.
Do you have any questions about how to optimize your site for voice search? Let us know in the comments!
If you liked this article, be sure to subscribe in the box up to your right!