Are you a loyal All In One SEO (AIOSEO) user? This WordPress plugin has a lot of potential when it comes to boosting your website's search engine rankings.
But have you heard about its new Link Assistant add-on? This latest add-on takes an already-killer plugin to the next level of awesomeness.
Fortunately, Link Assistant is super easy to use. Once you have a general understanding of new elements like the stand-alone headline analyzer, you can optimize your site more efficiently.
In this post, we'll introduce you to to AIOSEO Pro's recently debuted Link Assistant. We'll also talk about why you may want to use it. Then, we'll share three of its most important features to help you get started. Let's take a look!
An Introduction to AIOSEO and Link Assistant
AIOSEO is a wildly popular WordPress plugin with thousands of five-star reviews and over 3 million active installations.
It offers WordPress users ast every level an easy way to boost their rankings and grow their audiences.
The tool includes powerful features such as an SEO audit checklist, smart XML sitemaps, and local SEO. It even supports WooCommerce, so small business owners can optimize their product pages.
The Link Assistant add-on was introduced with AIOSEO version 4.1.6. It's included with Pro and Elite plans, and enables users to manage every step of their linking campaigns.
The tool's standout features include a user-friendly dashboard, and links and domains reports. The stand-alone Headline Analyzer was also debuted with this new version of the SEO tool.
Why You Should Use AIOSEO Link Assistant
Whether you're launching a small membership site or a larger ecommerce company,search engine optimization (SEO) is key to the success of your business. That's because SEO is the absolute best way to get your site to the top of the search engine results pages (SERPs).
With greater visibility, you can drive more traffic to your site, stimulating your sales funnel and ultimately leading to more conversions.
In fact, 61% of marketers say that improving SEO is one of their top priorities. Additionally, 70% consider SEO to be more effective than pay-per-click (PPC) advertising.
If you're not prioritizing your SEO strategy, you may be limiting your business potential. However, hiring an SEO specialist can be expensive, typically costing somewhere between $50 and $150 per hour:
That means tools like AIOSEO's Link Assistant are ideal for small online businesses with a modest budget. If you want advanced functionality, the Link Assistant can enhance the plugin's already robust features.
This tool provides you with personalized recommendations, one-click modifications, and simplified customization.
With so much individual attention, you may end up feeling like you did splurge on an SEO expert. Most importantly, however, you're more likely to see results.
How to Use the AIOSEO Link Assistant (3 Key Features)
Now that you know about the benefits of using AIOSEO's new Link Assistant, let's explore some of its features. To use the addon, you'll need to have the AIOSEO plugin installed and activated, and purchase either a Pro or an Elite plan.
1. Complete Dashboard With an Overview Tab
AIOSEO's Link Assistant builds on the features that come built into its more basic plans. However, Link Assistant has its very own dashboard, which you can access directly from your WordPress admin screen.
To do this, go to your WordPress dashboard > All In One SEO > Link Assistant. Here, you'll see the four tabs that make up the new dashboard:
Overview
Links Report
Domains Report
Settings
The Overview serves as a home screen for the Link Assistant add-on. From here, you can get a birds-eye view of all your site's links.
For instance, you can quickly find the number of internal, external, and affiliate links. You can also check out statistics for Posts Crawled and Orphaned Posts.
2. Links Report
Now, let's take a look at the next tab in your new Link Assistant dashboard: Links Report.
On this screen, you'll see a comprehensive list of all your site's posts. You can also get a closer look at Linking Opportunities, Orphaned Posts, and more.
Automatic Link Suggestions
When you click on the arrow symbol (>) next to any post on this list, you'll see a summary of all the links it contains. This includes internal links (inbound and outbound), external links, and affiliate links.
You'll also see the Link Suggestions tab. When you click on it, you'll get a list of suggestions. You can dismiss or accept these recommendations in just a few clicks.
As you know, it's important that the majority of your posts contain inbound links (both internal and external) for good SEO.
External links are links within your post from outside sources. Take this sentence for example:
According to SEO best practices, your posts should have internal and external links.
The anchor text "SEO best practices" is linked to a great article on Backlinko.com, an external source. If I were to take the same anchor text and link it to an SEO best practices post on the MemberPress blog, that would be an internal link.
The Link Assistant calls out the posts with missing internal and external links, then gives you link suggestions with optimized and customizable anchor text you can add with a single click. It's a pretty great, time-saving feature!
3. Domains Report and Settings
The new Link Assistant gives you a brand new Domains Report tab. This is especially important, because external links are one of the most important Google ranking factors.
This report will give you an idea of which external domains are adding value to your content. Then, you can easily delete any external links that aren't benefiting you directly from this page.
Lastly, to the right of the Domains Report tab, you have your Settings. You would be wise to check out this tab from the get-go. That way, you can customize your reports to include only the data you want to see.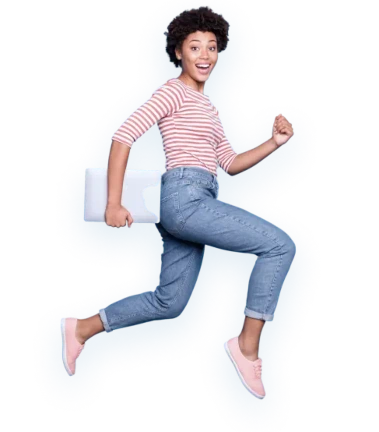 Get MemberPress Today!
Start getting paid for the content you create.
Get MemberPress Now
See All Features
Conclusion
If you're looking for an SEO plugin to help you overtake your competitors, AIOSEO is an excellent choice. Moreover, its new Link Assistant tool can help you take your SEO to the next level.
To recap, here the AIOSEO Link Assistant's three key features:
A complete dashboard with an overview tab
A links report
Domains report and settings
Do you have any questions about AIOSEO's Link Assistant? Let us know in the comments section below!
If you liked this article, be sure to subscribe to our newsletter in the box up to your right!