Got a bunch of clients wrestling some big website problems? They're trying to cash in on their content, but the tools they're using are totally tanking their profits. Now, imagine having a custom-made platform right at your fingertips, tailored for monetizing content.
Well, in today's post, we've got that special solution for you, along with the tale of a true trailblazer making membership waves for developers everywhere.
You'll get the inside scoop on DigiSavvy, a web development company that swooped in to save the day in a seriously chill case study. They worked a little MemberPress magic for a client, making their dream of selling calming vibrational sound baths online a reality. Don't worry, it's not as woo-woo as you might think.
So, get ready to discover how MemberPress can bring zen to even your most flustered clients, no matter how unique or hair-raising their challenges are.
It's (NOT) Alive! A Web Horror Story
As the sun rises, you're sippin' that first coffee, expecting a day of rainbows, sunshine, and kittens. Then, bam!
Your client blows up your phone in a panic, choking back tears as they try to make sense of it all.
They share tales of a digital disaster as their online business is a complete mess.
You finally get 'em calmed down, then pop the hood of their site to take a look.
What you find isn't a mess. It's a monster. It sends you flying out of your chair, even more terrified than your client.
You've seen your fair share of disasters, but this? It's the biggest abomination you've ever laid eyes on. It's definitely not alive, but…
… they've got themselves a FRANKENSITE.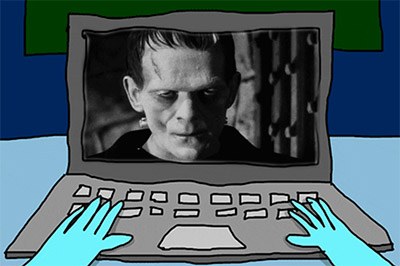 It's hideous, indeed. A mashup of plugins and code attempting to monetize their content. Or worse, they're grappling with a plugin that's just not up to the task.
But, before you start hacking away at a custom coded solution, what if there was an easier option?
A way to send their frankensite to the vintage horror film section, making it more irrelevant than Blockbuster.
Well, say hello to DigiSavvy, the web dev champions who blazed this very same trail. And, they've got a cool case study that'll calm everyone's website anxiety.
Think of them as the silver bullet against pesky ghouls wrecking website beauty with their unsightly appearance.
DigiSavvy: The Frankensite Facelift Pros
DigiSavvy is a digital marketing agency that strives to bring more sales, profits, and smiles to their customers.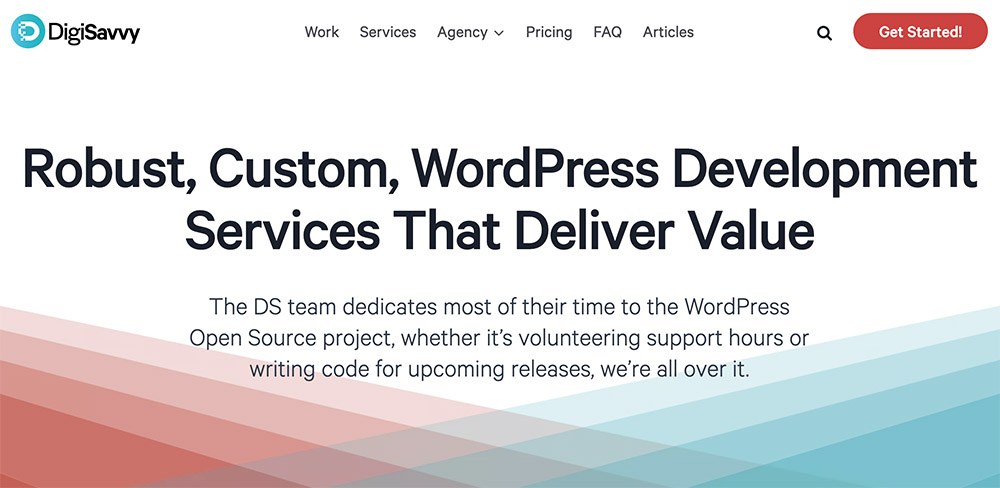 But, they're not your run-of–the-mill agency. They do a heck of a lot more than their snazzy elevator pitch. When it comes to custom web and WordPress development, they're the real deal.
They do it all, like:
Custom WordPress development
Web design and UX
Third-party integrations
Email marketing
SEO
DigiSavvy's been in the game since 2010, accumulating a wealth of experience in all things WordPress.
And, given their extensive work with membership sites, we were curious to snag their insights and unveil their keys to client success.
So, we sat down with DigiSavvy's founder, Alex Vasquez, to learn what makes them so dang successful at membership site development.
A Card Game, Brought To Life
It all started when a layoff casted a spell on Alex to start an agency with a Magic: The Gathering buddy to bring in some cash.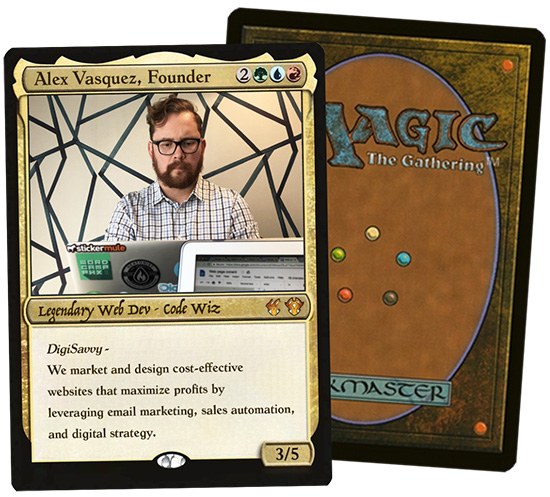 They did the side hustle and freelance thing for awhile, and eventually decided to take it full time.
Fast forward to today, and DigiSavvy's got a whole team that delivers top notch service to their customers.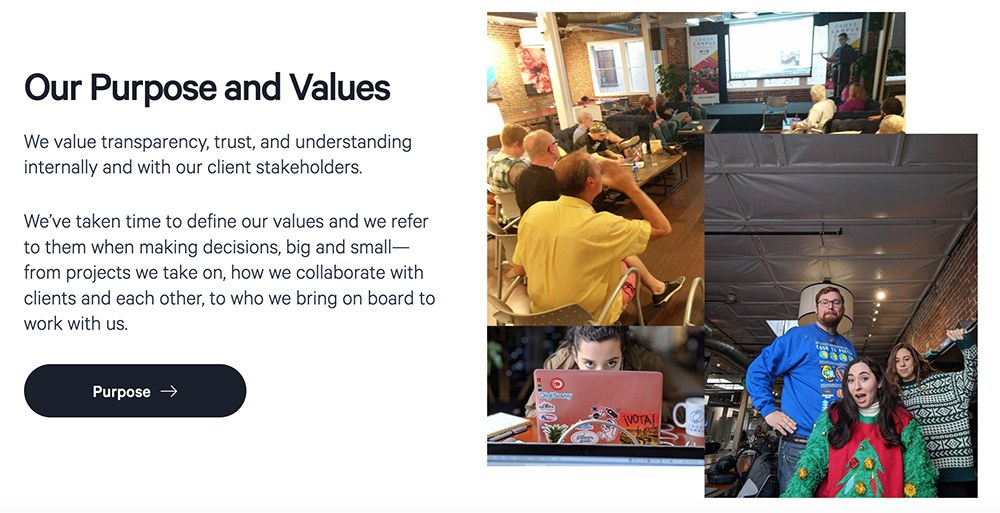 Alex has worked with everyone from government agencies and higher education, to Reebok and even mom-and-pop shops.
Through all of their years of client work, Alex definitely sees some trends.
"Common threads are email marketing and memberships."
Their membership clients range far and wide – like a site for pub quiz organizers, and another for the serene world of vibrational sound therapy.
You know, those magic bowls that emit frequencies to soothe the mind and soul – yeah, those.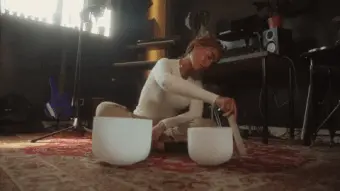 But, here's the twist: not all clients find success straight away.
Remember that frustrated client we talked about earlier? Well, turns out she wasn't just a hypothetical example.
Alex lent her an ear, understood her struggles, and gave her a site makeover. Now, she's selling classes with ease and fully able focus on raking in more cash for her business.
Curious how he pulled it off? Let's find out!
MemberPress Case Study: Aurras.com
Aurras.com rolls out a sweet deal – pre-recorded and live sound baths for both free and paying members, giving them a soothing escape from our stress-filled world.
Certified Sound Therapist Dorothy Tannahill-Moran is the mastermind behind the whole experience. She sells a treasure trove of ebooks, pre-recorded workshops, live Zoom classes, and even paid in person events.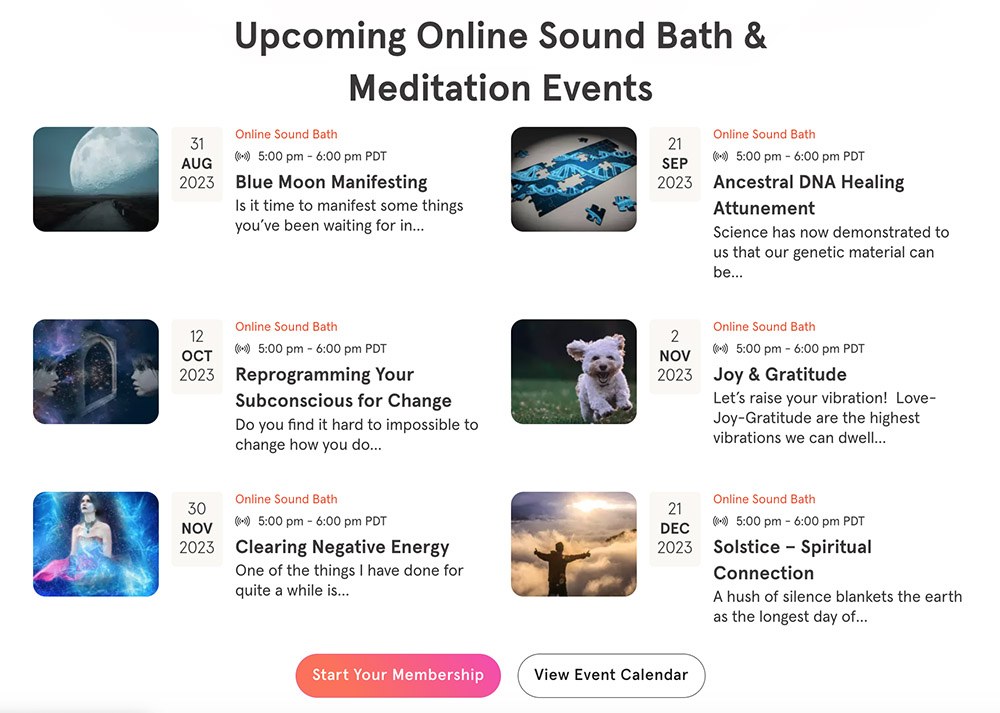 When Dorothy first reached out, Alex wasn't sold on this sound therapy stuff.
"I was like, 'this sounds silly.' But it's not. There's a bunch of science behind the healing benefits of having a regular sound therapy practice."
So, it's not as woo-woo as you might think.
But, in the early days, the site did have a touch of a different kind of woo…
WOO WHO? Switching to MemberPress
I'm not talking about the kind of WOO! that makes you scream with excitement.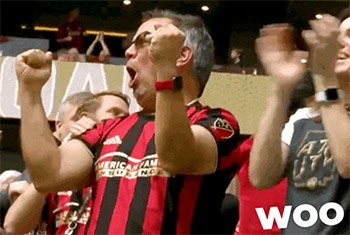 Nah, this was more like the "Woooo" you let out after surviving a crazy rollercoaster of stress and frustration.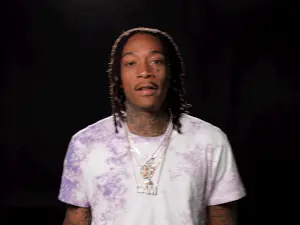 "She had a WooCommerce site. It was a very convoluted process."
Here's the scoop: back in the early days of Aurras, Dorothy was dealing with a setup that was more calamity than calm for her business. The tools she was using were a cobbled together mess, eating away at her precious time and profits.
"Previously, with WooCommerce, when someone tried to view a free sound bath session, they had to purchase a separate digital product, every time."
Sure, this kind of fix might pass for one-time product sales, but for someone like Dorothy juggling regular classes and a massive library of recordings? A total biz destroyer.
And guess what? The pain didn't call it quits there. It wasn't just the buying process frustrating customers, but accessing what they paid for was an additional headache.
"Everyone had to go to their account area and look up the specific product that they purchased to see if they could find the information for the Zoom meeting."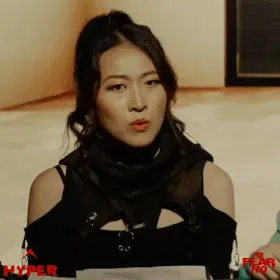 Her toolkit of WooCommerce and a huge mess of plugins was aiming for website harmony. But the result? Her site resembled a meditation session next to a jackhammer.
"People wouldn't be notified about upcoming events. She was over it."
This is when DigiSavvy entered the picture. Dorothy reached out for a lifeline. But, at this point, the subscription business model wasn't even on her radar.
"Initially, she wasn't even talking about a membership website. She was just like, 'can you fix this?' Meaning, can you fix this cobbled together frankensite that's a source of frustration and anxiety everyday."
Does Frankenstein ever die in the movie? I'm not sure, but in this plotline he certainly does.
That's because Alex proposed the membership model instead.
"The approach was so much easier. She was like, 'yes, I want that 100%.'"
So, DigiSavvy transferred Aurras away from their old dazed and confused hippie solution, to a more clinically tested, science-based membership platform.
"Where she had many dozens of products before, we were able to get rid of all that and boil it down to a free membership and paid membership."
"MemberPress made it really easy to lock down specific membership pages to only show content to the right users."
Over the years, Alex has used MemberPress for a lot of membership clients. He's even used it for similar gigs, like yoga class sites. So, it was crystal clear to him that MemberPress would swiftly fix Aurras right up.
"Getting everything into MemberPress was super painless. We imported her existing customers and assigned them to a free membership, which was easy to do."
Now, it's a breeze for customers to buy anything they want.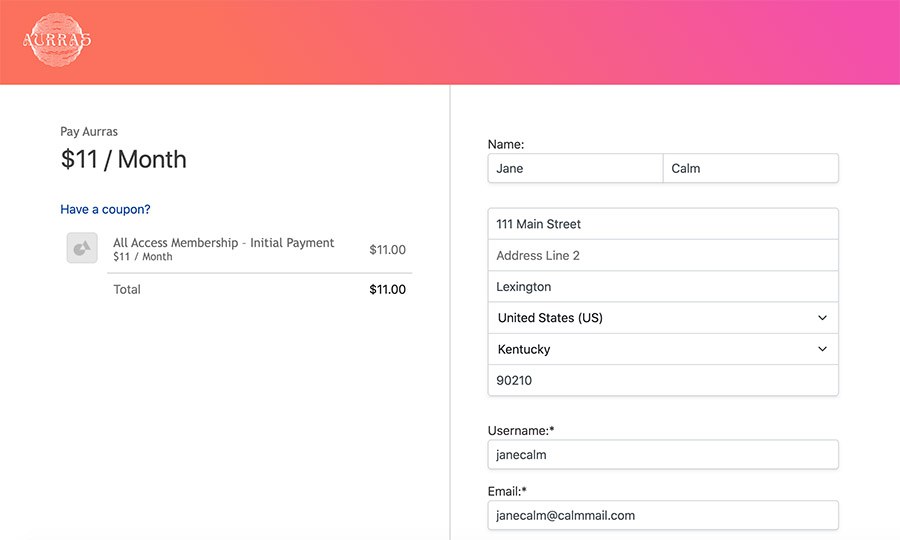 And, once a member's signed up, they can easily find what they need right in their personalized member's area, powered by MemberPress. We'll see what this looks like later.
Aurras' blend of monetization and membership features combines both custom-coded elements and pre-built MemberPress features. Which, brings us to the very reasons why DigiSavvy initially recommended MemberPress as the solution.
DigiSavvy's Choice MemberPress Features
Developer Tools
MemberPress offers an effortless installation and setup for everyone. However, for tech-savvy developers, the real magic comes to life with MemberPress Developer Tools. It's packed with a full REST API, webhooks, and extensive documentation that lets devs customize to their heart's content.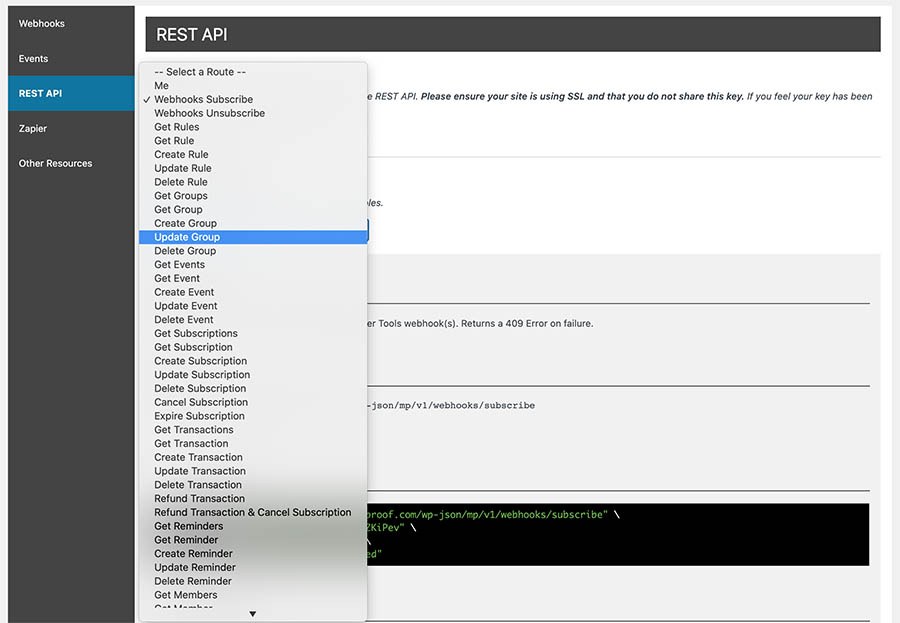 "The MemberPress API is very easy to use. Even if it doesn't have direct integration support, we can still use shortcodes or specific functions to do things like check if a user has access to something."
Equipped with the MemberPress Developer Tools, you gain the power to send POST requests to URLs for all kinds of events in MemberPress.
Whether it's a fresh member signing up, logging in, canceling, finishing a course, or a myriad of other actions, you're in control to set up multiple webhook URLs to match your client's unique needs.
"The MemberPress API has some great functions that are conditionals. It's a simple task of finding the right function and plugging in an ID. So, it's pretty straightforward."
Also, the dev tools is the basis for our Zapier integration. It lets anyone build custom automations between MemberPress and over 5,000 third-party apps and services.
ReadyLaunch™: The Automatic Page Styler
Alex is a development champ, no doubt. But who wants to sit around and do 12 grueling rounds of coding every day. Especially when you have multiple clients?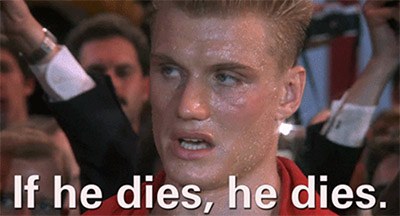 Well, this is where MemberPress shines. It's packed with out-of-the-box features that lets even tech rookies knock out key membership areas in minutes.
And for developers, the automatic page-styler ReadyLaunch™ is a huge time saver.
"We were able to use MemberPress' ReadyLaunch™ templates to make something really nice for the custom membership area."
Thanks to ReadyLaunch™, DigiSavvy could fully customize the Aurras member account page, creating a seamless experience for users to access their content.
A knockout blow that sent their clunky old setup reeling.
Attaboy, champ!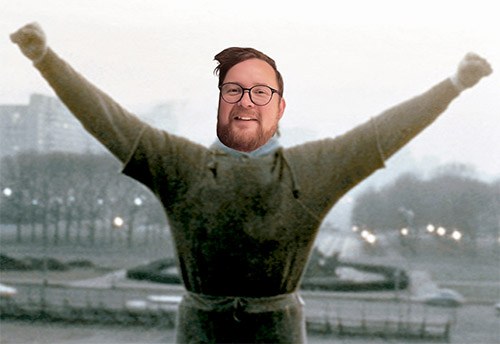 Account Nav Tabs
Right after install, MemberPress automatically creates the member account page.
This gives members easy access to view their subscriptions, payments, personal info, and the content they signed up for.
And, with the Account Nav Tabs Add-on, you can take it a step further and make the account page a complete hub for members.
The Nav Tabs Add-on lets you add pages to the account page that can house content, giveaway forms, links to other pages, and more.
DigiSavvy was able to add a custom "Member Benefits" tab so members can have easy access to everything they paid for.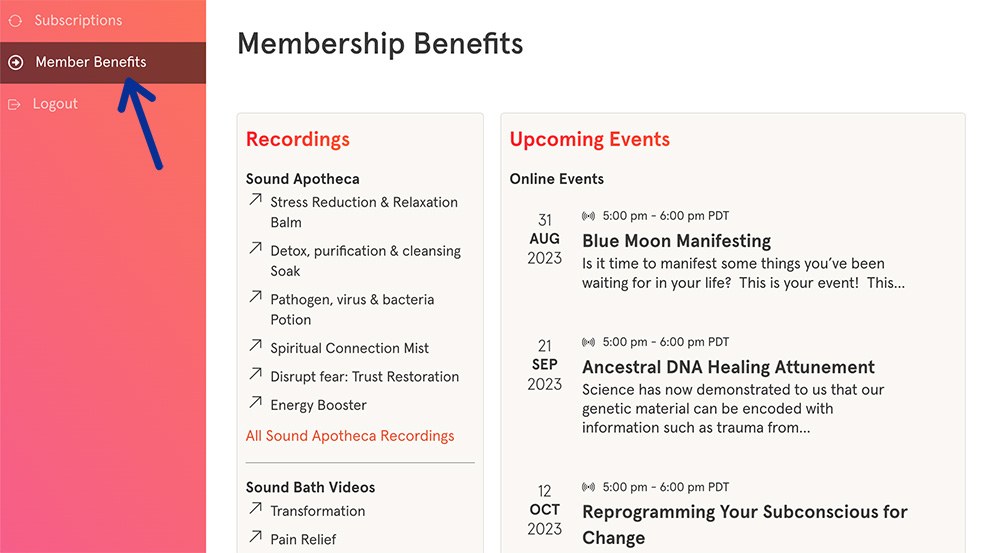 And the best part, when a member goes to their account page, they're automatically taken to the Member Benefits tab. So, no extra steps to get to what's really important – content.
Match CAPTCHA
Security is serious business for any website, especially when there's digital payments involved.
The MemberPress Math CAPTCHA Add-on verifies if sign ups are legit. It confirms that a user's a real human by having them solve a simple math problem, instead of having to stare at a bunch of confusing images of traffic lights.
Math CAPTCHA lets you place a math problem on all of your MemberPress login pages and registration forms.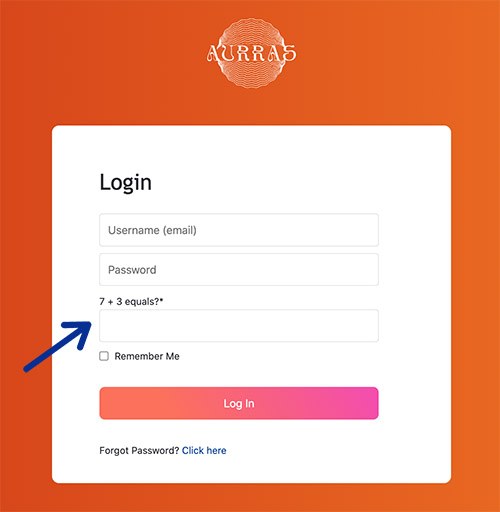 This acts as a solid barricade against fakers and bots, protecting your site from unwanted sign ups or harmful infiltration.
At Aurras, Math CAPTCHA plays a dual role, safeguarding both logins and registration forms.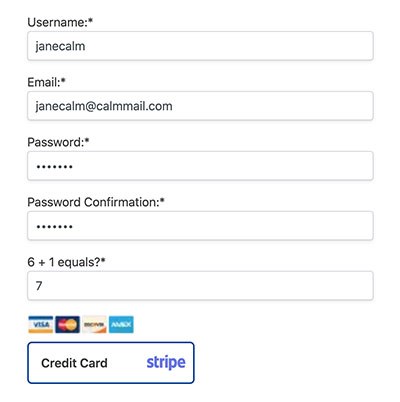 So, anyone trying to infuse Aurras with negative vibes quickly gets the boot.

All the robust features offered by MemberPress ultimately tie back to a common objective we share with DigiSavvy – enabling customers to live out their dreams.
Customer Success Is The BEST
Watching awesome sites like Aurras thrive makes the hustle of running a busy agency like DigiSavvy all worthwhile.
"I love seeing people have their aha moments when they realize that when this stuff works, they can make money and call their own shots."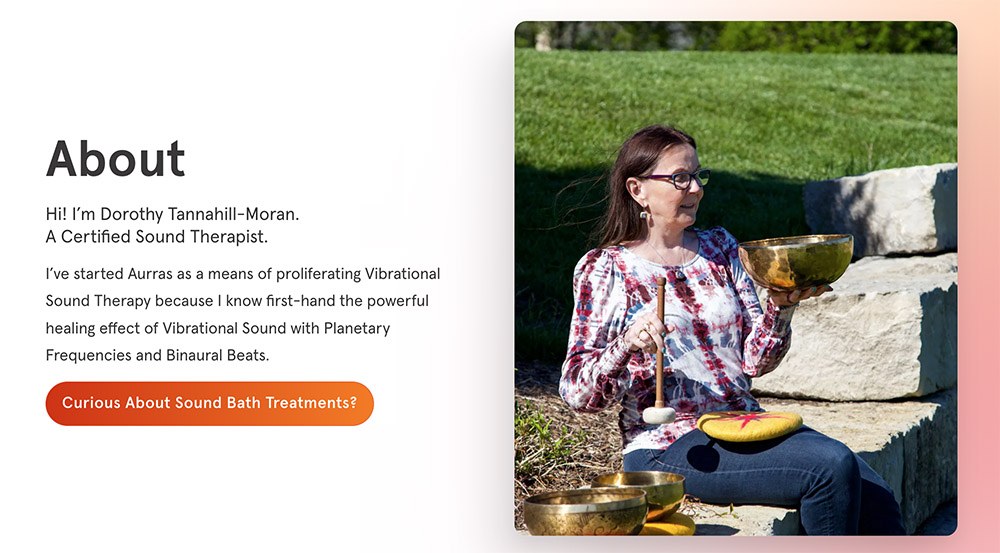 "Having a hand in that success, it's a rush. I'm really passionate about small business, so seeing people have wins… It's a heck of a drug."
Seeing that sweet sweet entrepreneur success is what we strive for here at MemberPress too.
So, when it comes to MemberPress + DigiSavvy, you could say it's a perfect match.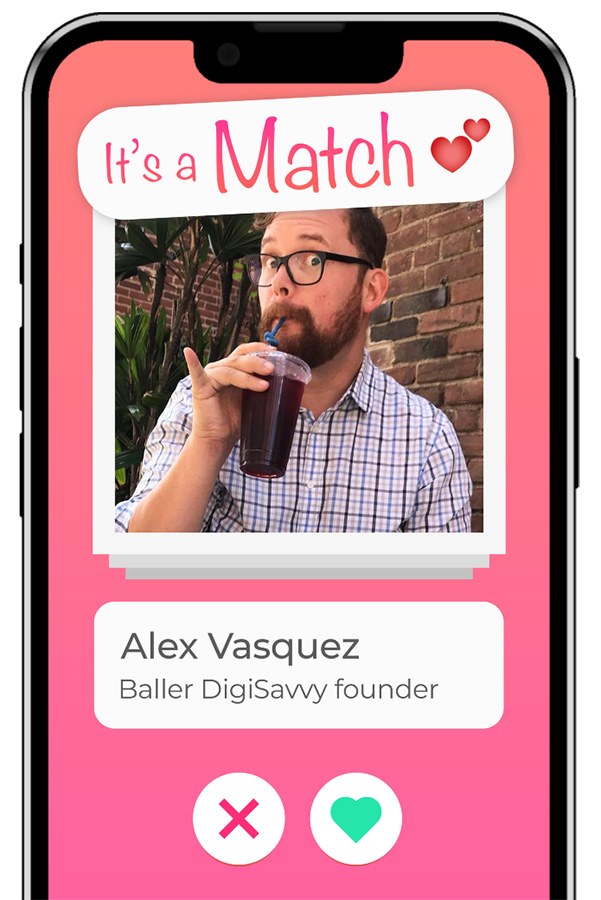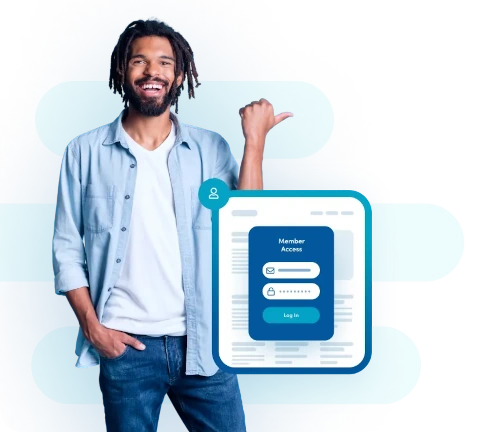 Get MemberPress Today!
Start getting paid for the content you create.
Get MemberPress Now
See All Features
Wrap Up
In the world of web development, finding the right tools and business models to turn client struggle to success is key.
DigiSavvy's journey with Aurras showcases the transformative power that MemberPress can have with online businesses.
From tackling a tangled frankensite mess, to creating a serene haven for sound therapy enthusiasts – the collab between DigiSavvy and MemberPress is a testament to the synergy that can happen between cutting-edge technology and creative problem solving.
So, whether you're a business owner looking for a way to monetize content, or a developer wanting to empower your clients, the MemberPress and DigiSavvy duo is here to guide you.
Your client's success story could be the next one we write about!
If you're looking for an awesome developer to make your MemberPress membership site dreams come alive, check out DigiSavvy's website to see what they're all about and get connected.
What are you waiting for? If you've got knowledge and passions, get in touch with DigiSavvy and say you want to start building your dream business with MemberPress today!
Also, if you're a developer and want to see what MemberPress can do for you and your clients, check out our features page and support documentation on the MemberPress Developer Tools to dive deeper.
HEY DEVELOPERS! Got questions on how MemberPress can land you more clients. Ask away in the comments section!
If you liked this post, make sure you subscribe to the MemberPress blog!