Reducing Your Membership Site's Churn
One of your main membership-site goals should be to reduce your churn rate and maximize member retention. Some might even say that retaining existing members is even more important than acquiring new ones. After all, marketing your site and onboarding new members can be time-consuming and expensive. If new members leave shortly after they join, that's a lot of wasted effort.
Instead of investing time and money in advertising and marketing activities to grow your membership site, focus on retention. If you've previously tried and failed, or you're not sure where to start, don't worry. That's exactly what we'll be covering in this guide to reducing your membership site's churn rate.
Why Focus on Reducing Your Membership Site's Churn?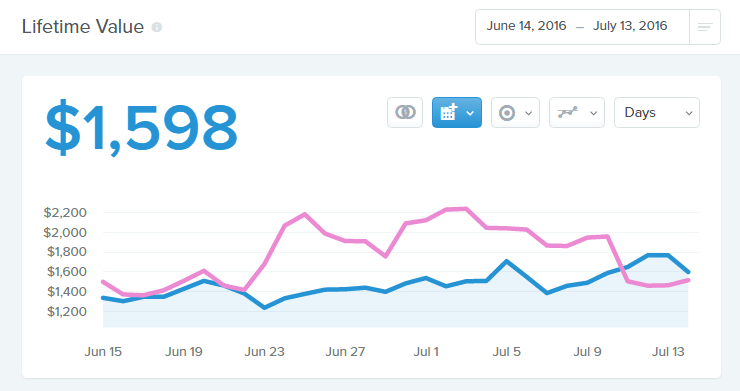 No matter where your membership site is in its life cycle, it's vital you regularly monitor your project using an advanced membership site-reporting tool. One of the key metrics you should be tracking is your site's churn rate — the rate at which members unsubscribe from your service.
Reducing your churn is so important that it's worth refocusing your efforts from trying to build a bigger customer base for your premium membership site, to retaining the members you already have.
Once you plug some of the holes and begin reducing your churn rate, you can go back to growing your membership numbers and turn those free visitors into paid members. It's a fact that members who stick around longer are likely to be happier members, and there's a greater chance they'll recommend your site to others whether you reward them for doing so or not.
Want to start reaping the benefits of reducing your membership site's churn rate? Let's talk about some of the most effective strategies for improving retention.
Make Your New Members Feel Welcome
As you never get a second chance to make a first impression, it's vital your relationship with new members starts on the right foot. MemberPress's welcome-message feature lets you greet new members and start the orientation process—all through the power of automation.
Your welcome message could include links to your best content, helpful documentation, and instructions on what to do next. Including details on how members can ask for help when they have a question is a good idea too.
Bring Existing Members Back to Your Site
With so many demands on your members' attention, it's easy to understand how they might forget about your product. It's your responsibility to remind them about your site, especially when you add new content or launch a new feature.
Be sure to send out an announcement whenever you have news. It's a great way to bring existing members back to your site and remind them why they signed up in the first place. The more valuable your site, the harder it'll be for them to cancel their subscription when reviewing their monthly outgoings.
MemberPress integrates with the best email marketing services, which makes sending announcements to your members a breeze.
Reach Out to Potential Leavers
Not only is it critical to be on hand to help members whenever they have an issue, it's vital to be on the lookout for the warning signs of disengagement. It's easier to keep an existing member than to acquire a new customer or, more so, to persuade a former user to rejoin. Monitoring for user disengagement is key in reducing your churn rate.
User engagement tools like Intercom can help reengage your members before they slip away and up your churn rate. These tools identify users who haven't logged in for a while or aren't using your content to its full potential. Customized triggers are used to send out automated messages, providing members with a gentle nudge in the right direction.
Constantly Review the User Experience
With how fast things move in the online world, your user experience (UX) can always be improved. You may have initially launched the perfect membership website, but it's possible plugin and theme updates have slightly altered some of the formatting on your site. Is your content still fully mobile-friendly? Have you implemented new developments in UX best practice?
Your site may not be broken, but could it be frustrating your members? Tools like Google Analytics can help you see how members experience your site, and assist you in optimizing your content.
Keep an Eye on the Competition
Were you ahead of the curve when you launched? Unfortunately, there's a good chance your competitors have upped their game and that new contenders have entered the field. As increased competition can have an impact on member retention, it's important to monitor your rivals to ensure you're still leading the pack. If keeping an eye on the competition means joining their programs, do it. Whatever reduces your churn rate is worth the effort.
Update and Improve Your Content
Constantly updating and improving your product doesn't just help you stay ahead of the competition, it gives your existing members a good reason to keep paying their monthly subscription fees.
Keeping your content up-to-date isn't just about reducing your membership site's churn; it's a vital part of keeping your business alive. No matter how evergreen your membership content is, changes to best practices, new research findings, advancements in technology, and software updates can all leave your content looking out-of-date and less appealing to your members.
One way to reduce membership-site churn is to always be ready to take action or pivot if the industry changes or you wake up one morning to find that your existing content is no longer serviceable.
Make Sure Your Marketing Materials Are Realistic
Don't overpromote. Whether you've created the marketing materials yourself, or you've hired an expert, or your affiliates are a bit too enthusiastic, overselling the value of your product can result in new members leaving almost as quickly as they arrive.
As your membership site and its content evolves, make sure your marketing materials reflect these changes. It's always better to underpromise and overdeliver.
Ask For Feedback and Listen to Your Members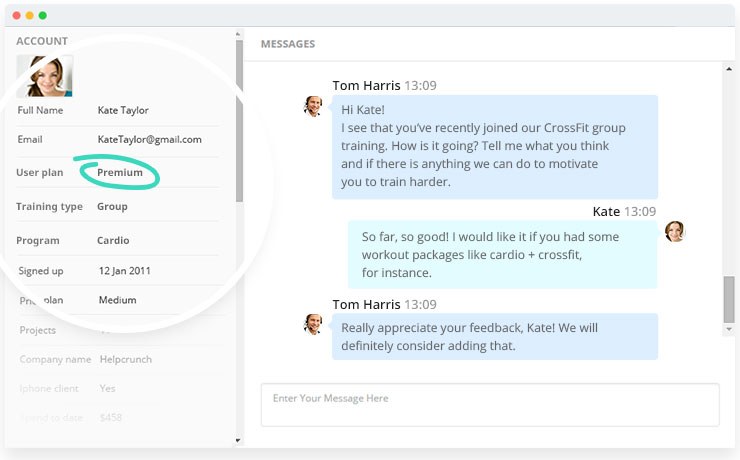 Never assume an active member is a happy member. Even if a member is engaging with your content, they may still be thinking about quitting your site. While user engagement tools can help rescue disengaged members, asking for feedback is a great way to find out how to keep active users satisfied.
Create user surveys, open up discussion areas, and use tools like HelpCrunch to better connect with active users. Doing so will tell you a lot about your membership site and what you can do to reduce its churn rate.
Furthermore, encouraging members to take an exit interview or cancellation survey as they leave can reveal a lot about your business.
Final Thoughts
If you're charging your members recurring subscription fees, reducing your membership site's churn rate will help increase the lifetime value of each member on your site. This in turn means you can justify investing more money in new-member acquisition and on improving your content—the two most effective ways to grow your membership business.
You'll need to be proactive if you want to reduce your churn rate. Once a member quits, it's unlikely that you'll get them to come back. Instead, focus your efforts on providing ongoing value and keeping an eye out for those early warning signs of member dissatisfaction.
How do you plan to start reducing your membership site's churn rate?