Customer churn – the nemesis of many businesses, but the mortal enemy of membership sites.
Since membership sites thrive on the recurring revenue model, customer churn is one of the most important metrics business owners need to track. It's not a happy measure, but it gives you the truth about how your membership site is doing.
After all, when customers leave, that's a surefire sign something's wrong. And while there are a number of retention strategies you can implement, the most crucial thing is to pinpoint the reason your customers are churning.
What is customer churn rate?
Customer churn rate is the percentage of your customers who've ended their subscriptions to your membership site over a certain time frame.
Here's a simplified breakdown of how you can calculate your churn rate:
Get the number of customers you lost during a specific time period (a month, a quarter, or a year)
Divide this number by the number of customers you had at the start of that time period
If you have a high churn rate, this means you have quite a lot of members choosing to end their subscriptions.
Result? Revenue and customer lifetime value (CLV) will be on a downward spiral.
Why should you monitor customer churn?
This is a common question. Why should you focus on monitoring customer churn? Shouldn't you focus on monitoring your new customers instead?
The short and quick answer lies in numbers and research:
It costs more to get new customers than to retain existing ones – 5 to 25 times more expensive to be exact, says Harvard Business Review.
At the same time, research from Bain & Company shows a 5% increase in customer retention can contribute to at least a 25% increase in profit.
Focusing on customer retention means spending less on advertising and operating costs when acquiring new customers. That's why you need to keep a constant eye on your churn rate.
Monitoring churn rate allows you to:
Identify customers with a high risk of churn based on their behavior
Analyze costs invested in retention efforts relative to monthly recurring revenue
Estimate recurring revenue for the rest of the year or the next few months, allowing you to plan your budget accordingly
Make continuous and systematic improvements to lessen the churn rate
Learn more about your customers and their preferences
Access churn patterns (determine when churn is highest, find average membership length, etc.)
Of course, monitoring your churn rate is just one step in the right direction. The next step is to execute retention strategies. However, not all retention strategies are equal, because not all reasons for churning are the same.
It's important to take a deep dive into why your customers are leaving so you can implement the right strategies.
The 2 main types of churn
While there are a lot of reasons behind churn, these all fall under 2 major categories: voluntary and involuntary.
Voluntary churn happens when a customer decides to leave your membership and stop their subscription. They consciously go into their account system and cancel their membership.
Involuntary churn, on the other hand, is when a subscription is canceled without the customer's knowledge.
Voluntary churn: Why your customers leave willingly
When customers churn willingly, there's something wrong with your product or service and the way it relates to your target customers.
Changes in prices or subscription plans
While increasing prices and changing subscription packages are common for any business, they can prompt your customers to leave. Run a comprehensive pricing analysis so you can justify the proposed changes.
What you can do to help avoid churn:
Grandfather existing subscribers at the old price
Use the MemberPress OptinMonster integration to offer personalized offers to your customers, which can help retain them by providing tailored incentives and promotions.
Add a survey on your site or via email to gauge your customers' preferences or opinions
If you do decide to apply the price increase to existing customers, make the announcement early on so they can prepare for it financially. It will also soften the blow.
Change in personal preferences
Just like tangible products, membership sites are not always the right fit for all customers, all the time.
Somewhere along the membership journey, a customer may decide to leave because:
They've changed or lost interest in your membership's niche or industry.
They feel like they're not achieving their desired outcome.
The membership site's content didn't meet their expectations.
They decided to switch to a competitor.
When this happens, you're either attracting the wrong people, or you need to work on your nurture journey and content delivery.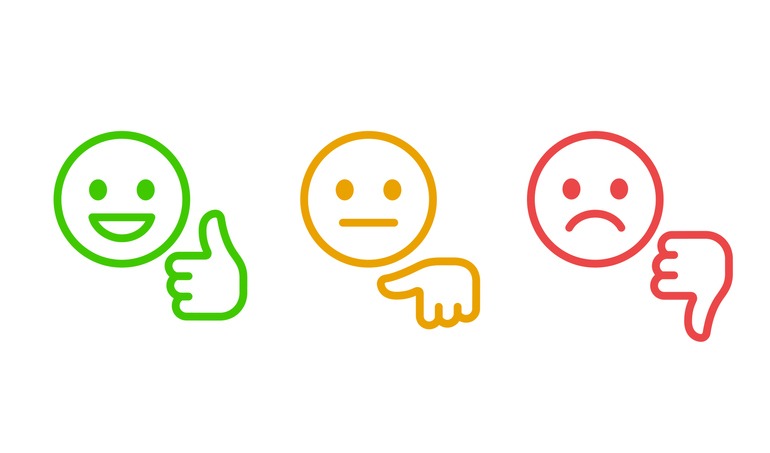 DEFINITION: "Nurture journey" is a term that describes the process of purposefully engaging customers by providing them with high-quality information, offering them needed support, and working to maintain a sense of satisfaction throughout the buyer's journey.
What you can do to help avoid churn:
Study your competitors. Dissect what they're doing differently and how they are doing it.
Make onboarding a pleasant experience, and set up opportunities for new members to give feedback anytime they want to. The earlier you know their thoughts about your membership, the earlier you can prevent them from churning.
Poor UX and UI design
UX (user experience) design is about the overall journey of the customer and how easy it is for them to find their way around your membership site.
On the other hand, UI (user interface) design is about site aesthetics – how pleasing a website is to users. Things like typography, graphics, and other visual elements are part of UI design.
Now, both UX and UI play important roles in customer retention. For example, did you know that 70% of online businesses fail due to bad UX?
Membership sites with good UX perform better because they are able to cater to the subscribers' needs and preferences.
But if your customers are getting lost in your site, or they're having a hard time figuring out where to go or what to click, they can end up getting frustrated enough to call it quits.
What you can do to help avoid churn:
Invest in UX and UI design right from the get-go. Don't take these for granted. Check out this article for tips.
Do regular testing across all areas of your site to ensure that everything's working seamlessly.
Ask for feedback continuously.
Poor customer support systems
Let's say you have the best UI/UX and the most tech-savvy subscribers. There will still be issues every now and then – things like technical bugs, software updates, compatibility issues, or general questions from customers.
The truth is, poor customer service can lead to a high churn rate. More than 30% of Americans admit that they will consider switching brands right after a single poor customer experience.
On the other hand, businesses with great customer support systems can bring in 5.7 times more revenue on average.
What you can do to help avoid churn:
Maximize your recurring revenue from your membership site by making sure your customer support system is excellent.
If at some point it becomes too overwhelming, you should start thinking about outsourcing your customer support.
Involuntary churn: Why payments fail
Sometimes, subscribers churn accidentally. This usually happens when recurring payments fail for the following reasons:
The credit card is declined due to insufficient funds
The card is at its maximum spending limit
The credit card on file is expired
The system detected fraudulent activity and temporarily blocked transactions from the customer's account
All the situations listed above are involuntary. Since the subscriber didn't mean for these things to happen, the possibility of getting back the lost revenue is high.
How can you recover failed payments?
A failed payment is not a lost cause – yet. But if you don't do anything about it, you'll end up losing revenue from customers who didn't even mean to leave your membership site.
Here are 2 quick strategies you can explore to win your subscribers back:
Set up a dunning sequence
A dunning sequence is a set of automated or manual reminders that aim to recover the failed payment and get the customers' subscriptions back up and running.
This can be done via email, SMS, or phone calls. There are also dunning software options that can be integrated with your membership site and payment gateway.
Activate an all-in-one solution for failed payment recovery
You can also explore a solution like Recover Payments by LTVplus.
It helps membership sites handle failed payment recovery through a combination of outsourced failed payment recovery specialists and a corresponding app.
The app can be integrated with your payment system.
Wrap up
Zero-in on the reasons behind customer churn for effective retention strategies.
If most customers are churning voluntarily, then you need to do some research to figure how your membership site can better serve your target customers.
And if most of your churning customers are due to failed payments, you know it's time to revisit your dunning system or try out Recover Payments.
Customer retention is not a one-size-fits-all strategy. The most important thing is to know why your customers are churning so you know which strategies to focus on.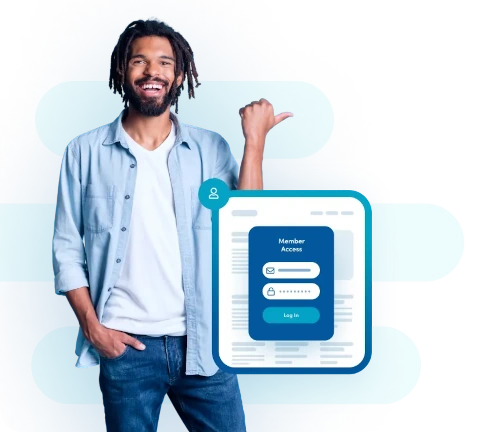 Get MemberPress Today!
Start getting paid for the content you create.
Get MemberPress Now
See All Features
If you liked this post, make sure you subscribe to the MemberPress blog!