Every business owner knows how important marketing is, and monetized WordPress sites are no exception. After all, it doesn't matter how great your content is. If you don't market it properly, no one will even know you exist.
Now more than ever we're surrounded by marketing tools, tactics, and platforms. We're told that we've got to be active on Facebook, Twitter, YouTube, Instagram, and the list goes on.
But while social media isn't going away anytime soon, social media marketing isn't everything.
Mike Volpe, former CMO of Hubspot, once said: "Don't be afraid to get creative and experiment with your marketing."
And we couldn't agree more.
Customers are easily bored, so why not mix up your marketing strategy a bit? Fortunately, there are many ways besides social media to drive traffic and sales to your monetized website.
In this article we'll go over three marketing strategies you can try right now. Let's get to it!
Host Online Events
Events might not be the first thing to come to mind when you start drawing up your marketing strategy. After all, you're running an online business. It's not as easy as just inviting a few people over to your bar for happy hour.
However, that doesn't mean you can't host events. In recent years, the number of options for online events has exploded.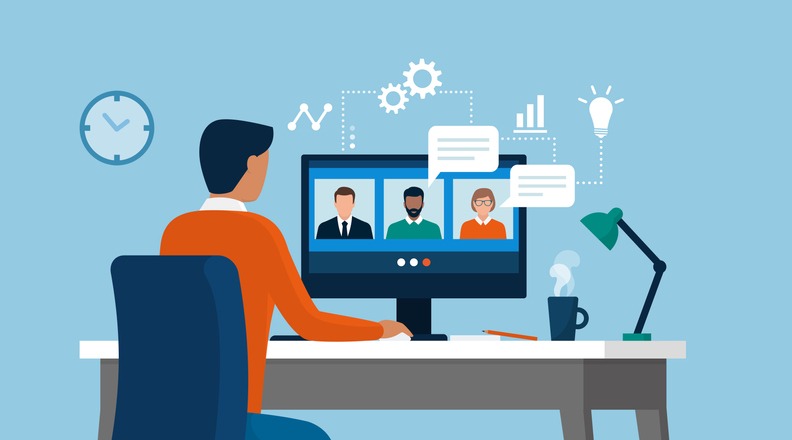 You can now hold…
Live Q&A or feedback sessions
Webinars
Live talks
Summits
Interviews with industry influencers
Reddit AMAs
Even simple hangout to get to know your following and potential members better
It's worth looking into. Events are a great opportunity to connect with your audience. Your readers consider you an influencer and thought leader in your field.
They value what you have to say. So they'll appreciate getting a glimpse into the "real" you while also having the opportunity to ask any questions they may have.
Live events help develop trust between you and your readers, showing you're more than just a faceless author behind a blog. All of this translates into more sign ups and greater customer retention.
The cool thing is that it's never been easier to host events online. You can pick your favorite method depending on the type of event.
For example, MemberPress integrates seamlessly with Crowdcast, an online events management system that makes the process super easy.
And if you want something even simpler, you can give Twitter chats a try. It allows your readers to connect with you, and each other, in a live Q&A format.
Events are great, but how will they help you convert?
Let's say you're holding a webinar. After the live event, you can offer a recording of the event as a free download for a short period of time.
After that it can be moved to the premium content area on your monetized site where only signed-up users can access it.
Not only is the live event a great showcase for what you have to offer your users, the recording can also be used to grow your premium content archives. In this way, you're adding value to your site.
You can also create content to accompany the webinar or Twitter chat, such as…
Worksheets
Templates
Case studies
Since these resources are only available to members, they'll encourage people to sign up or upgrade during and after the event.
Use Freebie Marketing
In conventional brick and mortar businesses, freebie marketing is old news. We've all bought toothpaste that came with free mouthwash, tried free samples of cheese at Whole Foods, or enjoyed a free starter with a main course.
But freebie marketing is no longer reserved for offline marketing. Nope, freebie marketing has become a full-fledged power tool in the online marketer's toolkit.
And freebies are no longer a surprise. People expect them.
Think about it. Gmail lets you send emails for free, Twitter and Facebook let you network for free, and YouTube lets you upload and watch videos for free. We all love free stuff, and so will your potential customers.
Don't worry, though, we're not suggesting you give all of your best stuff away for free. You can create freebies by…
Repurposing old content
Creating simple checklists or templates
Setting up paywalls to offer the first part of your course, ebook, or strategy for free
However, it doesn't stop there. You could even offer a completely free membership level in addition to your paid options. These can be restricted by time or the amount of content available.
Don't forget You can use MemberPress to create free membership sites, not just paid ones. A free membership tier is an excellent way to lower the barrier for potential members who're still on the fence.
It gives them a chance to look around on your site without risking their money.
After a set number of days their free membership ends. Then they have to sign up or upgrade to a higher level to continue accessing your valuable content.
Use Affiliate or Referral Marketing
If done right, affiliate and referral marketing are powerful tools to promote your monetized site. Basically, they allow you to build a non-salaried sales team whose members only get paid when you do.
While you can reach out to outside affiliates like influencers, your own customers and users can make awesome affiliates, too.
Think about it this way: Affiliate and referral marketing are based on trust and reputation. Each of your members made a conscious decision to join your membership site. They're loyal fans and followers by default.
Who could be better qualified to talk about your products or services than your own customers? Get them involved.
They'll be more than happy to refer your site to friends, family, and clients who might have the same needs or interests as them. In return, you give them a commission. It's a win-win for everybody.
Now, if you're new to affiliate marketing it might seem incredibly complicated to get started. But fret not.
If you're already using the MemberPress plugin you're in luck. MemberPress is one of the only WordPress monetization plugins that integrates seamlessly with its own affiliate marketing tool, Easy Affiliate.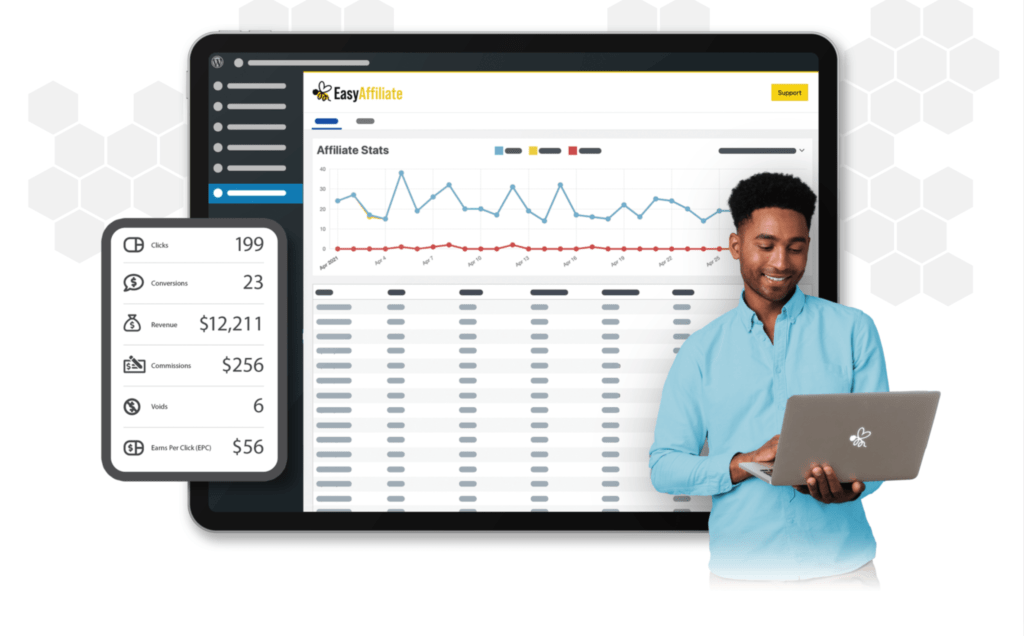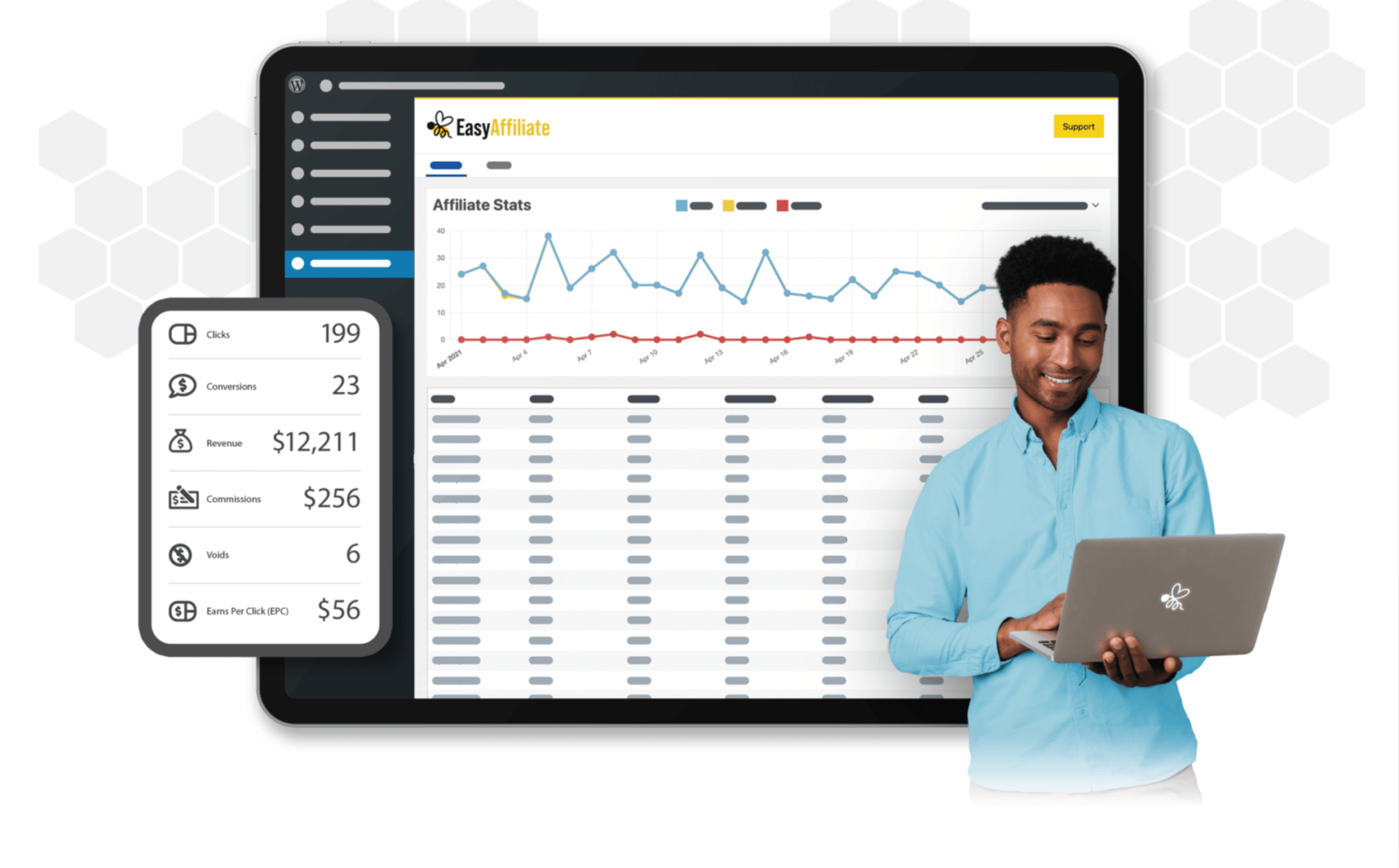 Easy Affiliate is an incredibly versatile plugin that lets you create custom affiliate packages.
For example, you can create different commission groups depending on who's doing the referral.
Let's say you have gold, platinum, and diamond members. You could stagger the referral commission. Say 20% for gold, 30% for platinum, and 40% for diamond referrals.
The more referrals an affiliate makes, the higher they move up in the package levels. This then encourages your members to work toward earning an upgrade to a higher membership level in order to increase their affiliate commission rate.
Wrap Up
These are just three examples of great marketing strategies you can use to promote your membership site.
Of course, you're free to mix and match your marketing strategies. Pick those you're most comfortable with and that match your personal style and brand the best.
And don't forget! There are also the tried and tested marketing options to consider. Things like…
The possibilities are endless. Just make sure you mix up your marketing strategy once in a while to keep it fresh and fun – for your members and yourself.
How are you promoting your monetized site these days? What sort of results are you getting? Which of these three marketing strategies do you plan to use? Share your thoughts in the comments below.
If you liked this article, be sure to subscribe to our newsletter in the box up to your right!