With online business booming in our modern world, you've certainly heard the buzz phrase "monetize WordPress". And you probably know it involves making money from a WordPress website.
But do you understand exactly how it works?
Once you understand the fundamentals of WordPress monetization, you can try it out for yourself. Whether you're looking for a side income or to expand your business, there are all kinds of ways to earn money from your site.
In this article, we'll look at what it means to monetize your website. Then, we'll go over 4 ways to make monetization work for you. Let's get into it!
What Does It Mean to "Monetize" WordPress?
To put it simply, monetization is the process of turning something into a revenue-generating asset. So, when you monetize WordPress, you turn your website into a source of revenue.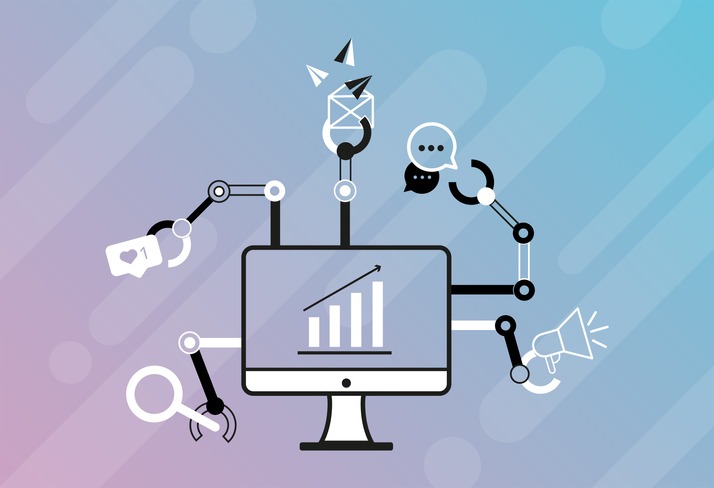 Passive versus active monetization
You can take a passive and/or active approach to website monetization.
Passive monetization involves setting up advertisements and earning income from clicks or impressions.
On the other hand, active monetization means directly selling products or services.
Both approaches are solid, and many creators use both on one site.
However you approach it, if you want to build a consistent revenue stream, diversification is key. Meaning, it's better to have multiple income flows from your website.
That way, if one method fails, you'll still have others to fall back on.
Why monetize?
There are many reasons why you might want to monetize your content.
Perhaps you've built up a large following as an expert in your niche and want to start earning some income from your efforts.
Or maybe you're looking to generate revenue to reinvest into your business.
Whatever the reason, you can monetize almost every aspect of your website in some way, shape, or form.
If you have a WordPress site, you can even use a monetization plugin like MemberPress to help you achieve your goal.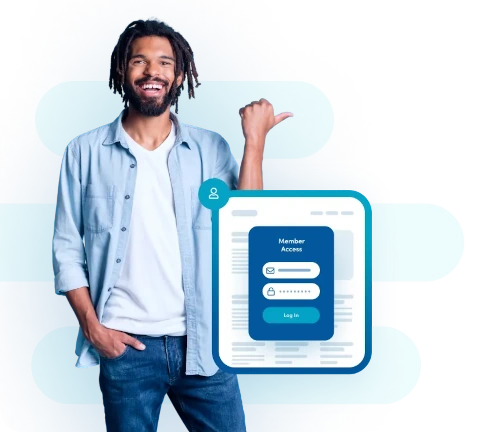 Get MemberPress Today!
Start getting paid for the content you create.
Get MemberPress Now
See All Features
4 Easy Ways to Monetize Your Website
Now that you know a little more about WordPress monetization, you might be wondering how you can make money from your website. If that's the case, keep reading!
1. Monetize Through Advertising
Advertising allows you to generate revenue by displaying ads on your website or blog. Because it's simple to do, advertising can be a good starting point for website monetization.
There are a few different types of advertising. Some of the most common include…
Pay-per-click (PPC)
Cost-per-mille (CPM)
Private advertising
AdSense is a program that allows you to place advertisements on your website and get paid each time someone clicks on an ad. It's an excellent option if you're just getting started.
However, there are a few things to remember when using AdSense. Most importantly, you'll want to make sure you don't have too many ads.
You'll also want to position them wisely so they don't interfere with the user experience, and choose ad types that are relevant to your content and audience.
Whether you're using AdSense or not, it's essential to keep these best practices in mind.
You can simplify your advertising efforts by using a WordPress plugin such as AdSanity. This tool allows you to manage and display ads on your website. It's easy to use and has lots of helpful features such as ad rotation and scheduling.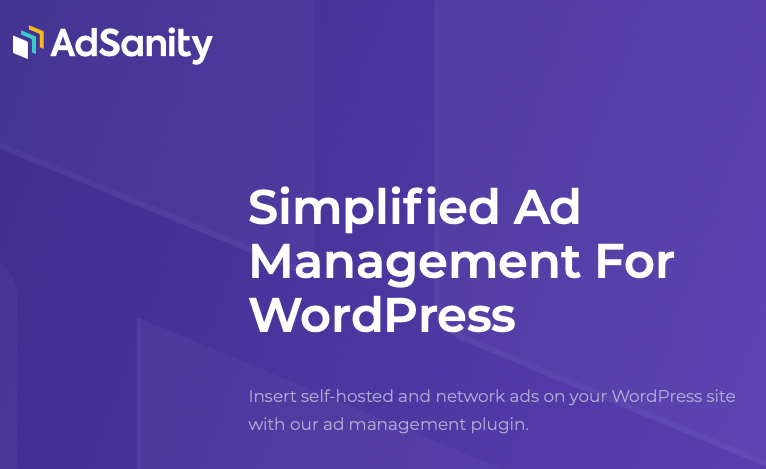 2. Open an Ecommerce Store
An ecommerce store is a website that allows customers to purchase products or services online. This is in contrast to traditional brick-and-mortar businesses, which require customers to visit a physical location.
The online marketplace is growing rapidly, and more and more consumers are making purchases on the internet.
There are many advantages to selling online, including…
Access to a global audience
The ability to sell 24/7
Having no need to entice customers into a store
However, if you're thinking about starting an ecommerce store, you'll want to consider shipping, storage, and marketing before you start.
J.CREW is an ecommerce store that sells clothing.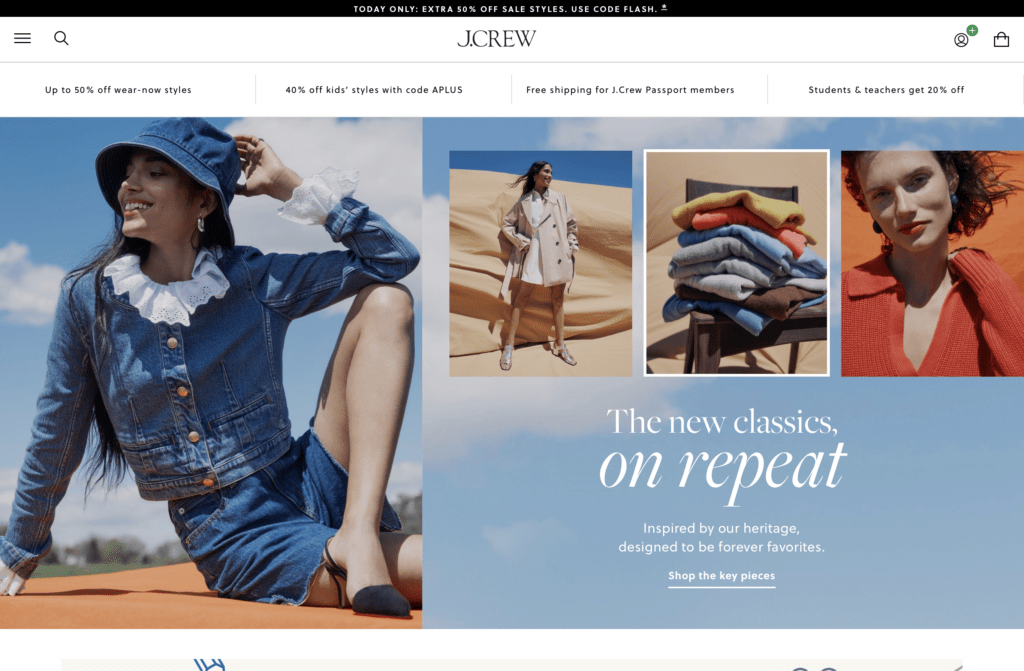 If you're considering this style of monetization, you may want to use WooCommerce.
This popular ecommerce plugin allows you to turn your WordPress site into an online store. With WooCommerce, you can sell physical goods, digital products, and even services.

3. Use Affiliate Marketing
Is low cost
Is low risk
Can be a passive form of income if your audience is big enough
To succeed in affiliate marketing, you'll need to build positive relationships with your partners and customers.
You'll also have to create engaging content that speaks to your target market. Depending on your existing platform, you could promote your affiliate links in video reviews, on social media, or via blog posts.
If you're interested in affiliate marketing, we recommend ThirstyAffiliates. This plugin helps you manage your affiliate links with ease.
It also allows you to cloak and shorten your affiliate URLs so they're more user-friendly. Additionally, it has features like analytics and link categorization to help you make the most of your affiliate strategy.
4. Create a WordPress Membership Site
A membership site is a website that offers exclusive content or services to its members for free or for a fee. In the case of monetization, you'd obviously want to go with the for-a-fee structure.
This form of monetization usually involves creating "gated" or "paywalled" material or benefits and charging a fee for access to specific sections or features of your website.
If you have something valuable to offer, charging a monthly or annual fee is an excellent way to monetize your online presence.
Even more, a membership site can help you build an engaged audience and foster brand loyalty.
When done well, a WordPress memberships site has the potential to become a dedicated community within your niche. If you're the leader of a unique community, this can also boost your credibility and authority.
One good example of a monetized membership site is 40 Aprons. Built on WordPress with MemberPress, 40 Aprons is a wildly popular food blog and recipe site offering premium content to paying members:
If you decide to monetize WordPress using the membership model, you can even convert your existing site into a membership site.
MemberPress creator Tom Fontana did just that with his virtual music school a few years back.
Today he makes a full-time recurring income doing what he loves – teaching beginners how to play guitar on TheGuitarLesson.com.
If you go with the membership model, keep in mind you'll need to have something valuable to offer. Some membership sites provide premium content such as articles, videos, or courses.
Others give access to exclusive discounts. And some offer a community experience where members can interact with each other and get support from the site's staff.
If you're ready to start building your membership site, the MemberPress plugin makes the process simple.
Using our tool, you can easily…
Restrict access to specific content or areas of your site
Start a dedicated community
Create and sell subscriptions
Provide your members with an easy-to-use login page
…and tons more
Conclusion
Monetizing your content can seem complicated at first. However, once you know the basics, it's a straightforward process.
With the right tools and a solid set of monetization strategies, you can turn a consistent profit in no time.
Here's a quick summary of 4 ways you can monetize WordPress:
Monetize through advertising.
Open an ecommerce store using WooCommerce.
Use affiliate marketing.
Create a membership site with MemberPress.
Do you have any questions about what it means to monetize WordPress? Let us know in the comments section below!
If you liked this post, make sure you subscribe to the MemberPress blog!