Lifestyle blogging is an exciting industry with the potential to make you a lot of money. Plus, sharing your tips with eager readers can be fun and rewarding.
Still, you'll need to do more than post articles if you want to make a living from your lifestyle blog.
The good news is that our MemberPress plugin can help you create paywall content and sell digital downloads to your subscribers. Additionally, you can use affiliate marketing to push your blog profits even further.
In this post, we'll show you how to monetize a lifestyle blog with WordPress and our MemberPress plugin. So let's jump in!
But first, what is a lifestyle blog?
The name "lifestyle blog" even sounds fun, doesn't it? That's probably because having one is an awesomely fun way to make a living.
Lifestyle blogs are similar to many magazines in their lighthearted tone and rich design aesthetic. They serve as forums where individuals or groups can share experiences and perspectives with others interested in a specific way of life.
The lifestyle blog niche includes a huge range of passions and interests – everything from travel and family life to luxury living, vegan food, and enthusiasm around classic cars.
But regardless of what your lifestyle blog is about, to make it work, you've got to have the right tools.
The Tools You'll Need
Monetizing a lifestyle blog is much easier than you might think. In fact, you'll only need the following tools:
WordPress. This flexible and user-friendly content management system (CMS) gives you the tools you need to create a high-quality blog. Plus, the CMS itself is free – you'll just need to pay for a domain name and web hosting!
MemberPress. Our WordPress membership plugin makes it super easy to set up a paywall, restrict content, and make money from your website. It has a user-friendly interface and plenty of documentation, making it an excellent option for beginners.
That's all! You don't need any fancy tools or complicated third-party software to make money from your blog.
How to Monetize a Lifestyle Blog (In 5 Easy Steps)
Now, it's time to learn how to monetize a lifestyle blog in 5 easy steps!
Step 1: Get WordPress and Install MemberPress
First, you'll need to choose a web hosting provider and domain name. If you choose a reputable host, such as Bluehost, you should also get access to a one-click WordPress install.
This feature lets you launch a WordPress site directly from your hosting dashboard.
The next step is choosing a WordPress theme. The Theme Repository offers a broad range of beautiful designs:
After installing and activating your theme, you can jump in and install our MemberPress plugin. Here's a quick video to help you out:
Once your site is up and running, you can move on to step 2!
Step 2: Create Content
Now, it's time to start building content for your lifestyle blog. We recommend that you create both free and paid resources for your readers.
That way, you can give them a taste of what you have to offer before convincing them to become subscribers.
You can start by creating a public blog and populating it with a few posts. Here's an example from the popular travel lifestyle blog Nomadic Matt.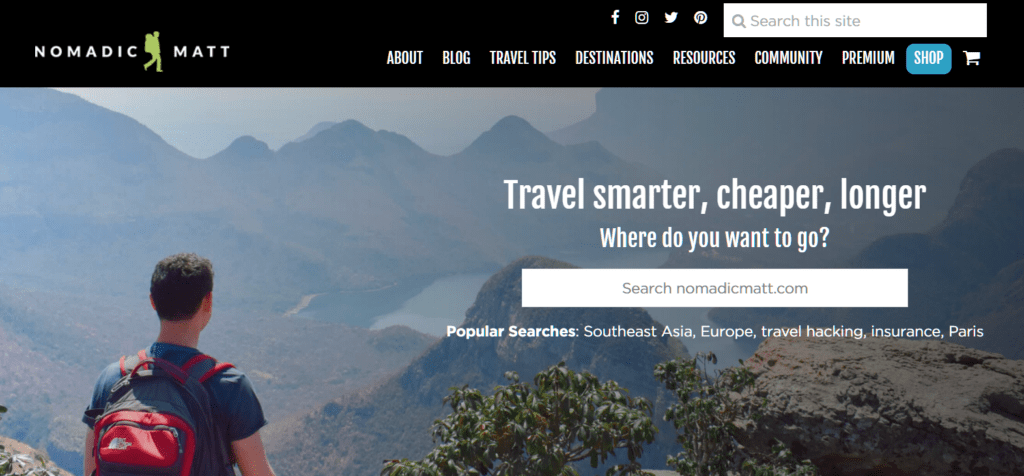 Built on WordPress and MemberPress, Nomadic Matt provides advice on things like how to pay for travel, finding travel deals, trip planning, staying safe while abroad, and a whole lot more.
Once you've got your site up and populated with some free content, you can start working on members-only content. For example, you might write some in-depth lifestyle posts that will only be available to subscribers.
Alternatively, you could create an online paid course that teaches readers how to follow your advice, whether that's styling outfits, cooking healthy recipes, or traveling on a budget (like Nomadic Matt).
Watch this video to find out how to launch your online course:
In the next step, we'll go over how you can use MemberPress to make sure this content is only available to paying subscribers.
Step 3: Set Up a Paywall
By default, the content on your lifestyle blog will be accessible to everyone. Fortunately, MemberPress makes it super easy to set up content restriction rules on your site.
First, you'll need to create membership plans. These are the different subscription levels for your content.
You can start by heading to MemberPress > Memberships > Add New in your WordPress dashboard. Then, you'll need to name your membership, set a price and billing type, and choose the payment methods:
Next, you can select the content that is available to different membership levels. Head to MemberPress > Rules > Add New. Here, you can choose the access conditions and the protected content:
If all of this sounds overwhelming, don't worry! We've put together a beginner-friendly video that walks you through the entire process:
Remember, you can always go back and edit your memberships and restricted content as needed.
Step 4: Make a Login and Registration Page
The next step is making a registration page. This enables readers to sign up for your subscriptions and become members.
In the following video, we show you how to customize this page to fit your needs using the Divi page builder:
You'll also need to create a login page so that users can sign up for your subscriptions. Our plugin creates a page by default, and you can customize it to align with your blog's branding:
Your membership site should be fully functional by this point. In the final step, we'll show you another way to monetize your lifestyle blog.
Step 5: Promote Affiliate Products
Producing high-quality and informative content can help you win your readers' trust. You can also recommend affiliate products within your posts to further monetize your blog.
In affiliate marketing, you include links to third-party products. When a user makes a purchase through your links, you'll earn a commission on that sale: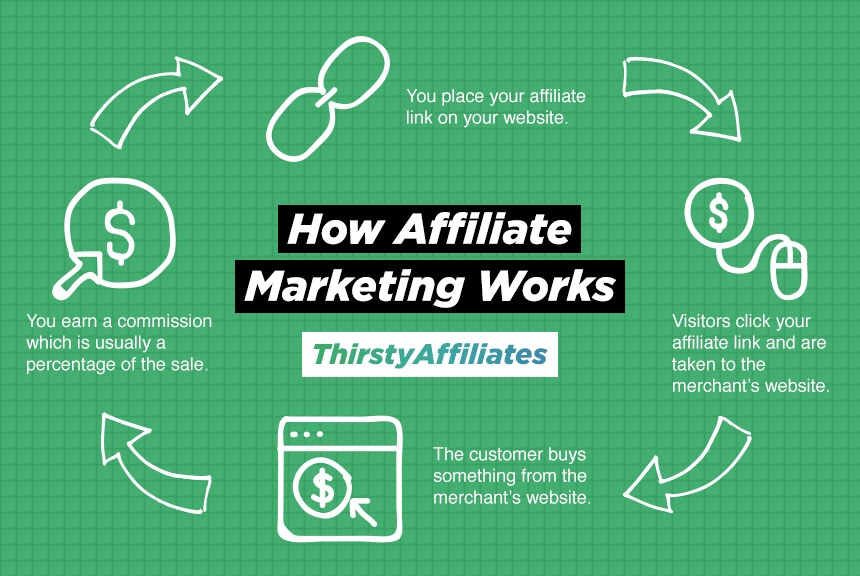 You can explore and sign up for different affiliate marketing programs. Plus, our sister plugin, ThirstyAffiliates, helps you shorten and cloak your affiliate links to protect your content against theft.
To succeed with affiliate marketing, we suggest that you only promote high-quality products to your readers. It's also a good idea to include an affiliate disclosure within your website.
Another MemberPress Lifestyle Blog Example
You don't have to take our word for it – here's more proof that you can use MemberPress to monetize a lifestyle blog!
Be More with Less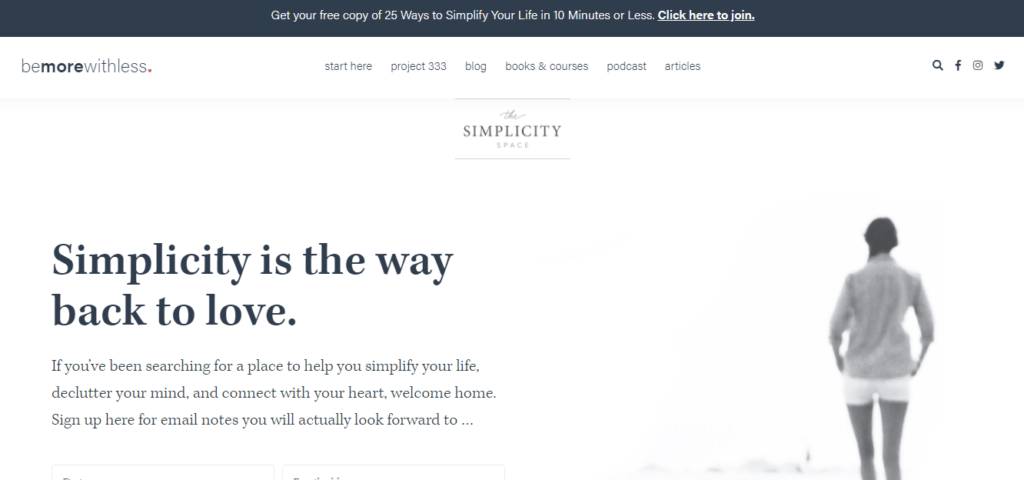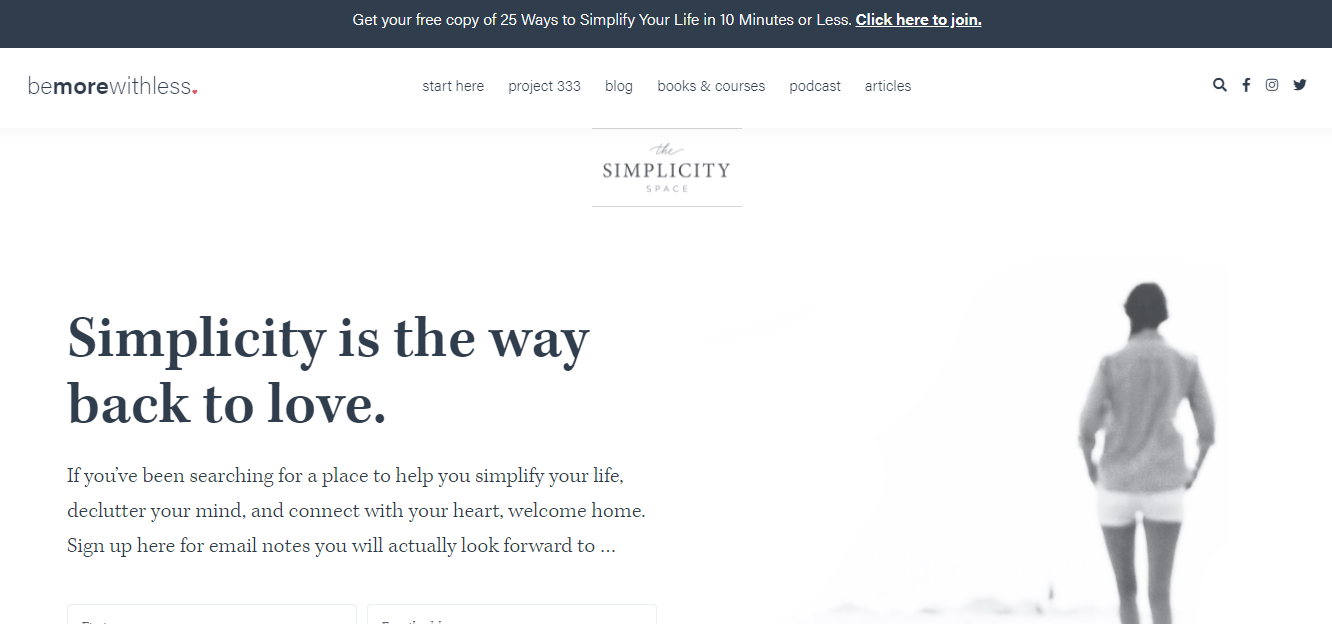 Be More with Less is a minimalistic lifestyle blog. It focuses on helping readers simplify their lives, declutter, and achieve happiness by slowing down.
The blog offers some free resources, such as blog posts and PDF guides, that help readers zone in on simplicity. Additionally, it uses our MemberPress plugin to offer VIP memberships to people who want to transform their lives.
Conclusion
Monetizing a lifestyle blog might sound intimidating, but it doesn't have to be. Using our plugin, you can quickly transform a blog into a paywalled site that generates income.
To recap, here are the steps to monetizing your lifestyle blog:
Install WordPress and MemberPress.
Create free and paid content for your lifestyle blog.
Set up a paywall.
Make a login and registration page.
Use affiliate marketing to make even more money.
Are you ready to monetize your lifestyle blog and make a living online? Check out our MemberPress plugin today and learn just how easy it is!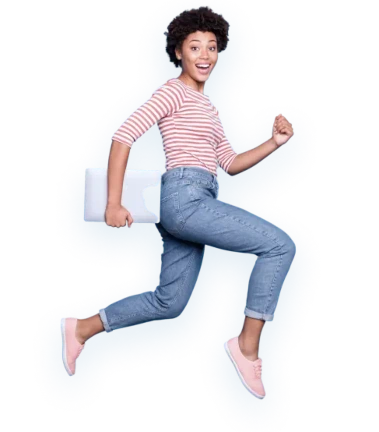 Get MemberPress Today!
Start your own lifestyle blog fast and easy
Get MemberPress Now
See All Features
If you liked this post, make sure you subscribe to the MemberPress blog!