5 MemberPress Examples to Inspire You Right Now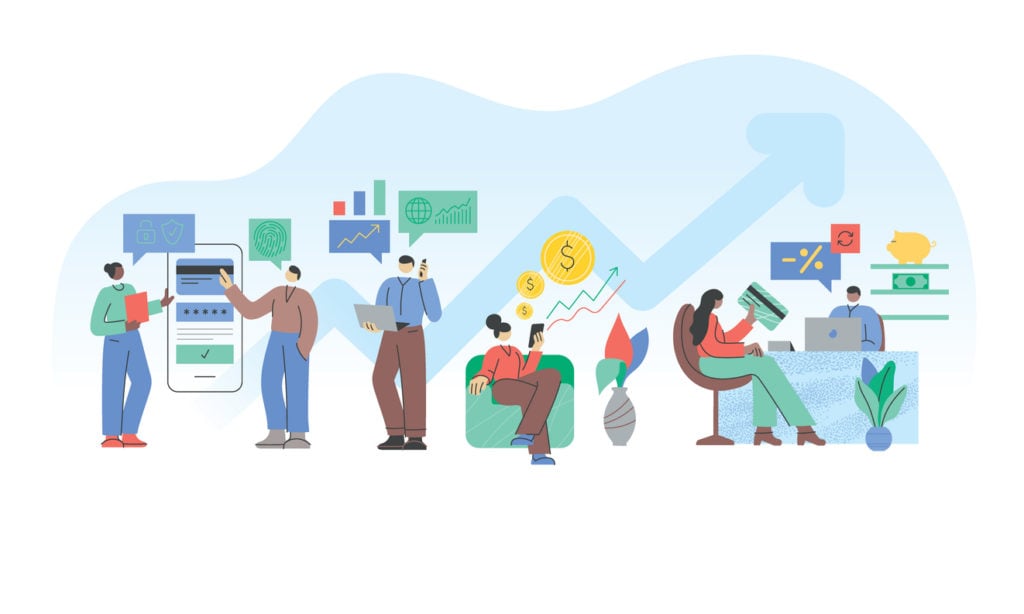 Do you want to start a membership site but don't have any ideas on what you want to do?
Well, it's never been easier! If you have a WordPress self-hosted website and a WordPress membership plugin like MemberPress, you can get up and running with very little time and expense.
But if you've been looking for some inspiration on what type of site to launch, we've got a few MemberPress examples to get your creative juices flowing.
1. The "Evergreen" Membership Site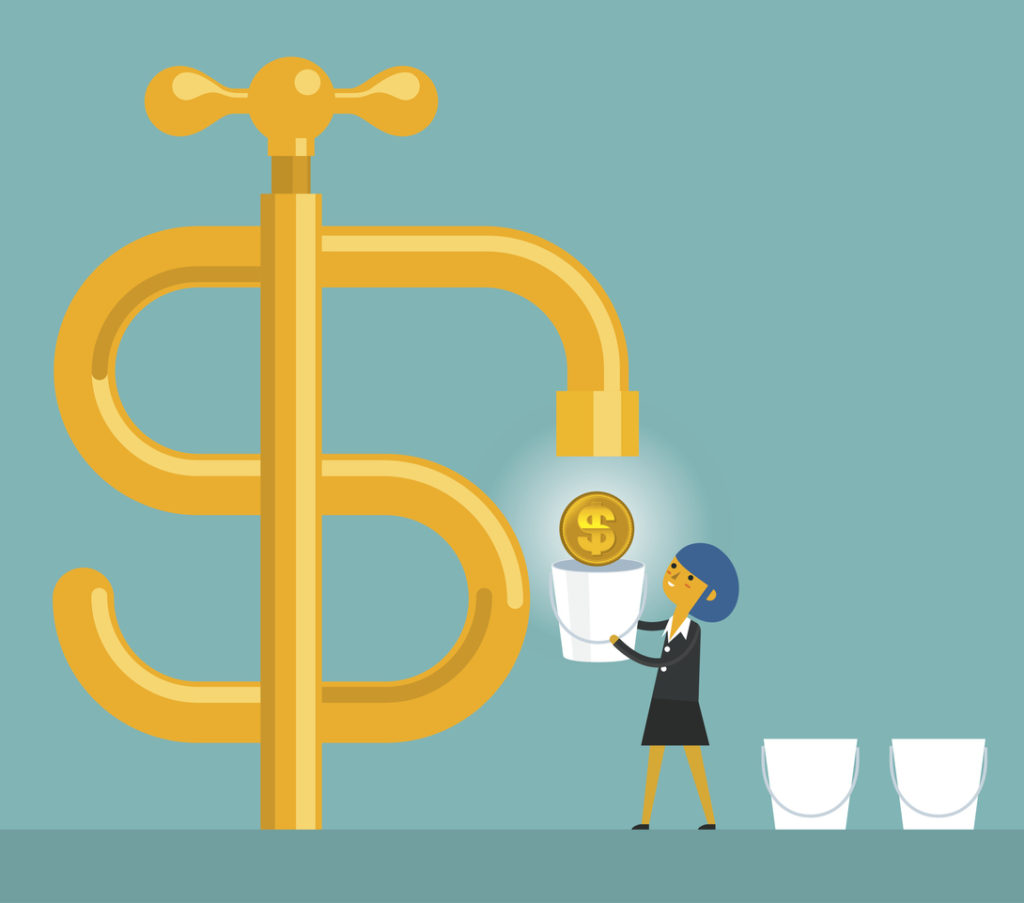 This type of MemberPress membership is perhaps the most common. We call it evergreen because the content is relevant for a long period of time.
Typically this type of membership site will utilize your WordPress membership plugin's "drip" feature. When you use the drip feature, users don't get access to your content all at once, but rather have the information leaked out to them over a set period of time.
An evergreen site is great if you are sharing articles or information that don't require constant upkeep. You can upload and schedule all of your content well in advance and just let it roll out automatically.
The other advantage to dripping out your information is that it keeps your members coming back every day, week, or month and gives you more opportunities to sell them higher level packages or products.
2. The "Community" Membership Site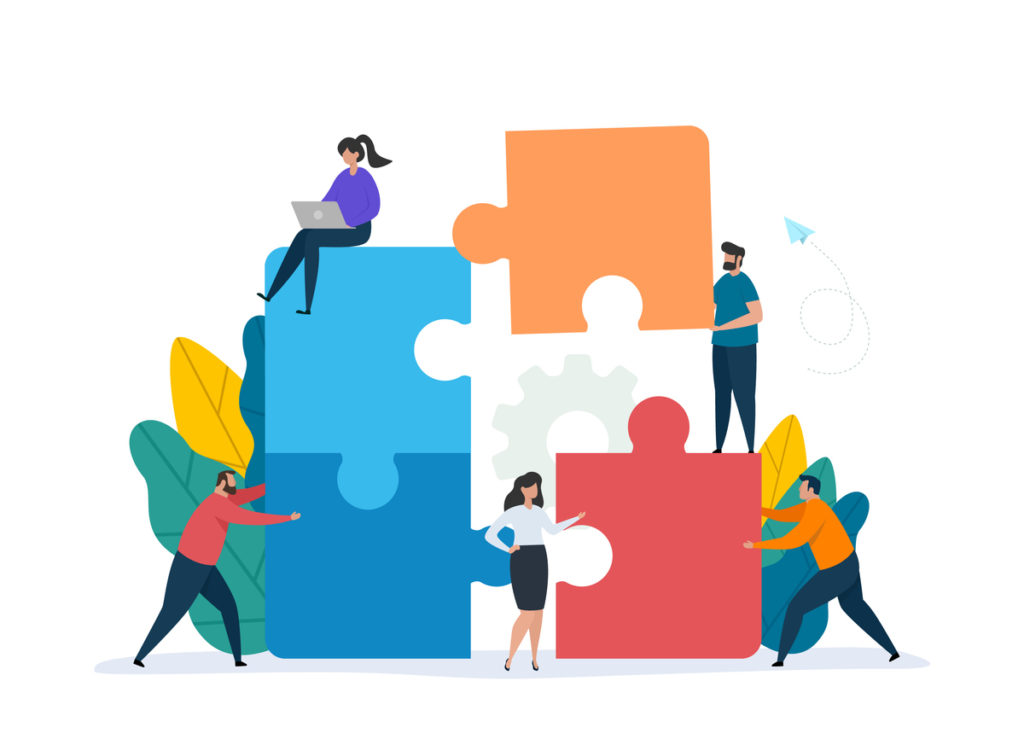 What better way to keep your members engaged than by helping them connect with each other? Protected forums and communities can breed some of the most loyal members of any of these membership site ideas.
When using a WordPress Membership Plugin like MemberPress it can be very straight forward to setup a community by using it in conjunction with a forum plugin like bbPress or BuddyPress. Both of these plugins integrate seamlessly with MemberPress.
(Learn more about our bbPress integration and BuddyPress integration.)
Community forums are a great place for your members to interact with one another, discuss your products, get their questions answered, and share other relevant information with one another. However, we don't recommend setting up a community membership site until you've gathered a substantial fan base.
3. The "Courses" Membership Site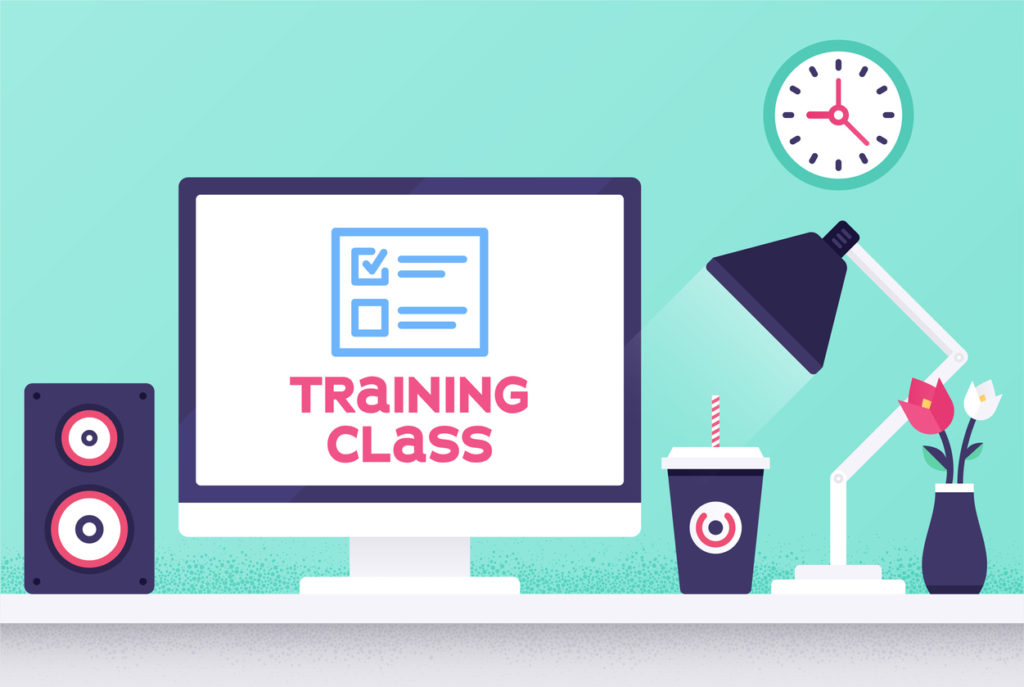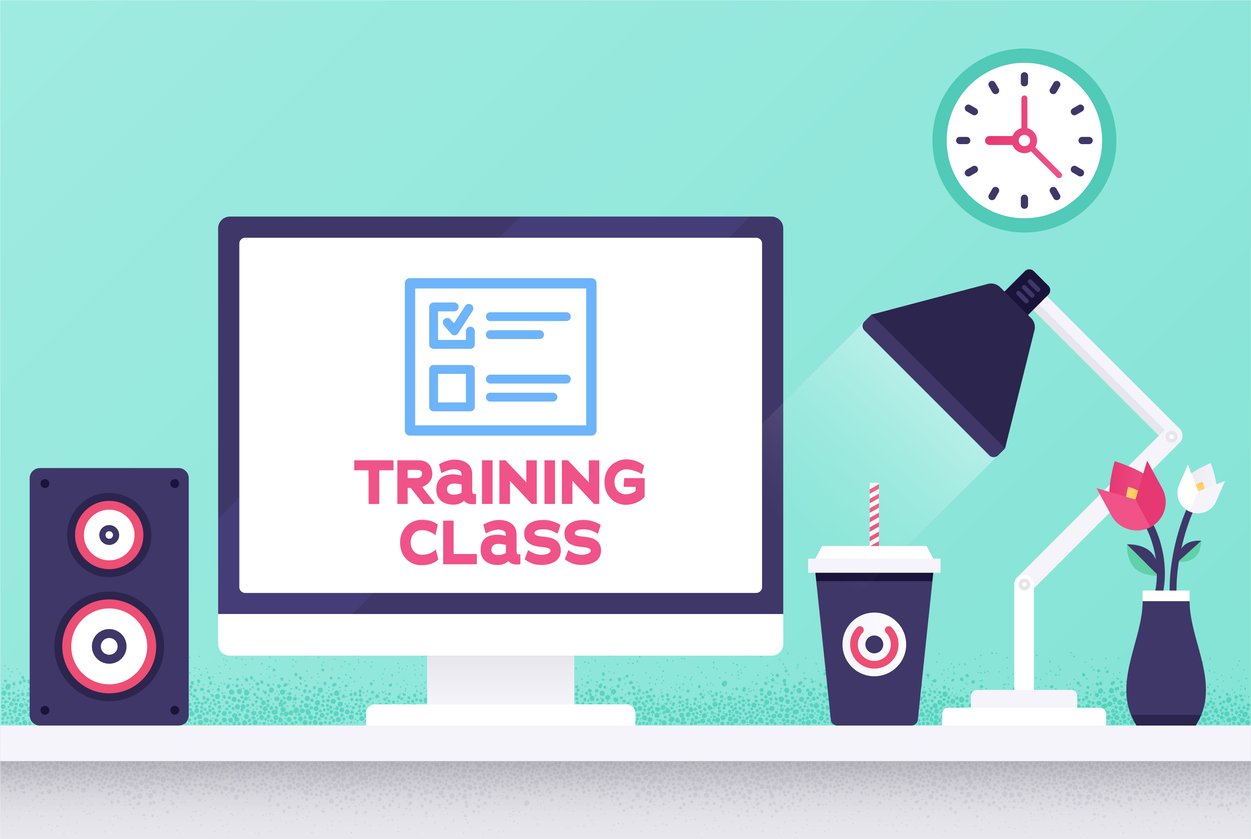 If you have suitable material, you can use a WordPress Membership Plugin like MemberPress to lock down courses you create. MemberPress Courses is a course creation and management add-on that's included with MemberPress. It has a visual builder that makes creating and selling your courses a super simple drag-and-drop process.
Protect your course materials and the privacy of your students by creating members-only areas within your site. Share your password with those participating in your course, upload the content, and you're good to go!
By keeping all of your course materials in one place, you eliminate the need to send workbooks, videos, and important updates out individually. Pop in a community forum, too, and give your students a safe, confidential space to interact with one another.
4. The "Buffet" Membership Site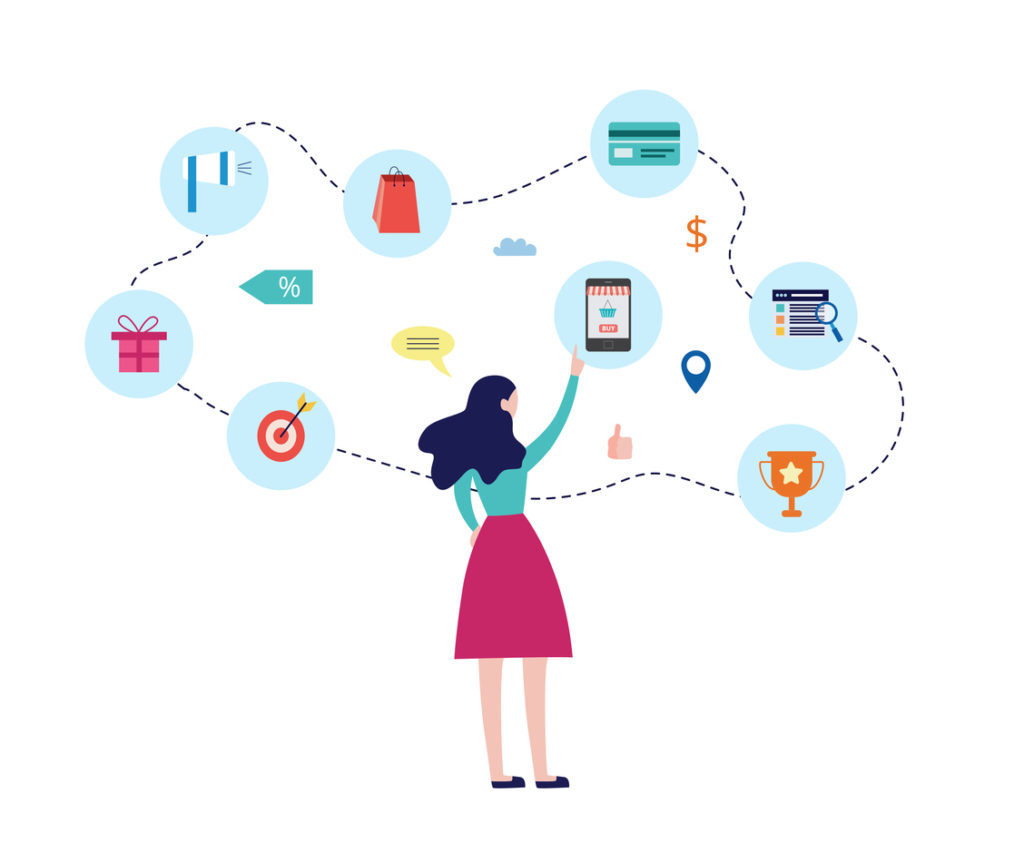 Ever heard of Lynda.com? This and other premium websites like it give users access to a whole set of content available all at once for a recurring fee.
This is similar to the evergreen model, but without the drip. It usually works best for protected, embedded video content. If you use a third party video hosting service along with your WordPress membership plugin, you can safe-house your valuable video content much better.
The key with this type of system is to ensure that your content stays relevant and that new material is added regularly to keep members engaged. With this type of system, we recommend getting feedback from your members to determine how often you should be releasing new content.
5. The "Content Mill" Membership Site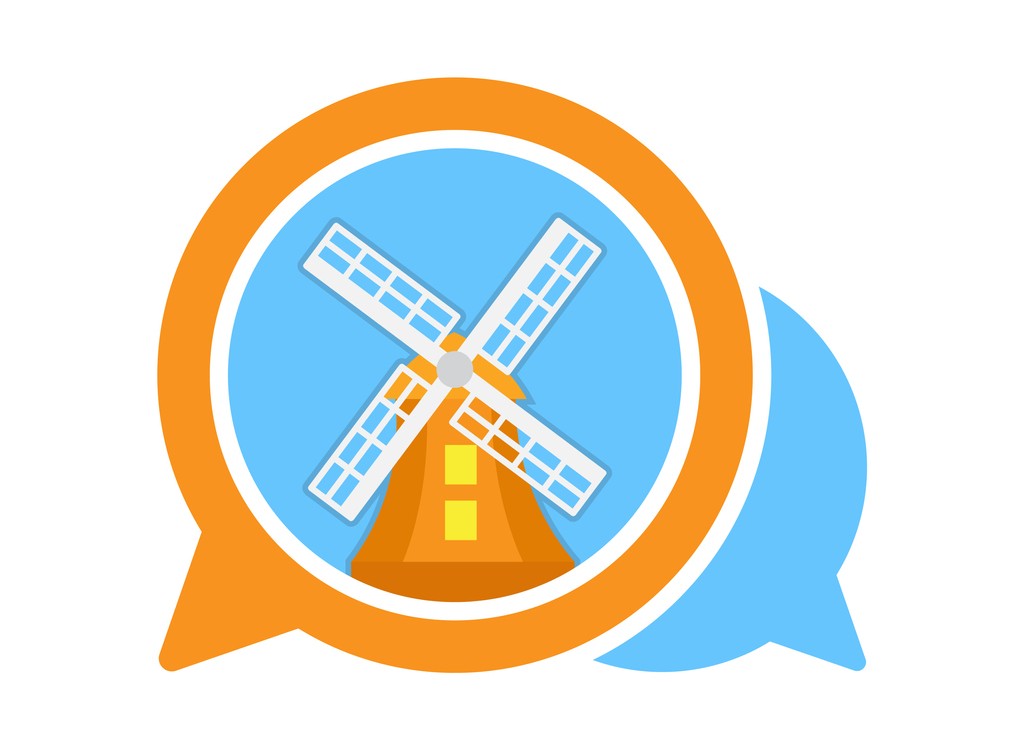 The content mill membership site can be the most lucrative but most labor intensive type of membership site. Starting a content mill will require you to setup a system for delivering relevant content on a regular basis.
A good example of this type of membership site could be anything from a podcast to a full-scale periodical. Some other examples would be more time-sensitive content, such as daily stock picks or sports.
You can make it happen
Think about your domain of expertise, and see which of these MemberPress examples makes the most sense. These applications of membership software have been tried and tested, so adding your unique voice to one of them could help you turn your expertise into a solid business!
For more ideas, check out our blog post, 24 Proven Ideas For a Killer, At-Home Membership Business.
68 Comments
November 14, 2020

I'm working on combining the evergreen and community sites together with memberpress and buddyboss. Hoping all the plugins work well together. I would have liked to use a cloud learning management system, but wanted the flexibility that comes with a self hosted system. Thanks for the article!

Jakaria

November 15, 2020

Thanks for the information.

Aditya

November 15, 2020

really great content, thanks for this

November 15, 2020

If you want more customisation options or advanced features (like showing/hiding content on a page based on membership level) then these are available with the use of inbuilt shortcodes and the Developer Tools add-on enables advanced integrations and the ability for advanced custom development. There are also a lot of both official and third-party integrations to expand on functionality.

Tammy Liscio

November 15, 2020

Sounds like something the hubby and I need to look into

Muhammad Qasim

November 16, 2020

Great article with a good amount of ideas! The courses membership site is surely something I will be trying out soon. Fingers crossed, lets hope it works out and your plugin will surely help!

Janis

November 16, 2020

Thank you for this info! I am considering a "community" website for both my church and the NGO I am a part of, but I find it hard to figure out how to make it relevant since most members prefer having a Facebook group. On the other hand, there are members who don't want to be on Facebook and have actually asked for a separate website with a forum. Oh, and I like the "evergreen" model, I might consider that for my music blog :)

gamberorosso

November 16, 2020

Very good ideas to go beyond the classic membership model. We'll start to study such proposal for our website!

Rena T Walter

November 16, 2020

I do like the evergreen membership.

Ivo Kruchten

November 17, 2020

Seeing this I'm curious about more. Will take a closer look about at memberpress courses.

Noah Hankinson

November 17, 2020

Is this able to integrat into non Wordpress sites? for a paid forum not hosted on Wordpress?
Syble Harrison

November 19, 2020

Hi Noah, MemberPress is a WordPress plugin, so it will only work with WordPress sites. Thank you for asking! Syble
Rocky
November 18, 2020
Thanks for the valuable information.
Matija
November 18, 2020
Love the names you gave for types of membership sites like "buffet" and "content mill." I am thinking for some time now to start the course membership website.
Vitor Gonçalves
November 18, 2020
With member press, if I use the MemeberPress Courses addon can I choose to make courses available for a payment, but released on a timely manner? Or if I want, give another product where for a subscription, the students have access to all courses and to a weekly personal session? thanks
Paul C

November 19, 2020

Hi Vitor, thanks for reaching out. We don't currently have timed content for our lessons, but it's a feature we're considering for a future release.
Cato Rolea
November 18, 2020
Really good read, thanks for the article! I've tried a forum a couple of years back from my travel blog but I did not find the plugin I used very useful in helping me to build a community. I will definitely give it a try again with MP!
MahdiAli
November 19, 2020
NIce Article! Keep Posted...
Desiree Hanson
November 20, 2020
Very interested in the membership courses. Love the idea that everything is in one place and we have total control over it
Patrick Pratt
November 21, 2020
The top looked a little cluttered. Information was great.
Brittney Wilson
November 21, 2020
Great options for someone looking to provide value to their audience and monetize.
Mas Ando
November 21, 2020
I've never tried The "Buffet" Membership Site maybe in the future I'll. thank for the article
PACREIS
November 22, 2020
I have never heard of the "Buffett" membership site concept. It sounds interesting and something that I would implement. Thank you for these ideas. Sofia
Michelle David
November 23, 2020
I like the idea of being able to upload content In advance for future roll outs in the 'evergreen' model. Also, I like the 'buffet' model allowing tons of content available at once. And I like eating at buffets :)
Paul
November 23, 2020
The biggest draw for me is the recurring revenue. Once you have a business with secure recurring revenue you have certainty in your future. These are 5 great ways to achieve it, thanks for the tips!
Ryan
November 24, 2020
Wow, some pretty interesting stuff. I'd never heard alot of these terms.
November 25, 2020
I have content and a course and love Memberpress for both!
Holly Storm
November 25, 2020
I would really love to try something between Evergreen and Membership. A way to put together a course as a freebie for site signups. Great article!
Segovia Smith
November 25, 2020
There's a few ideas in there we haven't implemented yet, I'll have to give them a try.
Arnaud
November 27, 2020
Although the ideas were something in the back of my mind, several of them sparked some ideas that I could follow through with my MemberPress license. Ohh the possibilities that are about to come.!
Naomi Newland
November 29, 2020
As someone just starting out in the membership world you've given me a lot to think about when it comes to structuring my offer. Thanks for the inspiraration.
Nancy
November 29, 2020
I'm starting with the community site but will evolve into a buffet site as user-generated content and virtual events get added. A lot of these can be combined, which is what can make some membership sites super fun!
November 30, 2020
Great stuff!
Braden Jahr
November 30, 2020
All great ideas! I haven't considered monetizing in these ways but I like it!
rtraffie
November 30, 2020
Memberpress has been a great tool to create secure members areas for classroom distance learning. My kids wanted to setup a STEM group and needed a place to meet and share ideas.
John Rozzo
November 30, 2020
It seems you ordered these in levels of complexity; from my experience, the challenge is to create that initial level of value in the form of evergreen content that attracts member of your audience. Once you accomplish that, the other levels increase the value of your community, hopefully created a virtuous circle! Thanks for breaking this down in such an understandable way!
November 30, 2020
The most compelling reason was for the Online Course Delivery! In this time of stay-at-home orders I've found it so important to pivot workshop delivery to online access. Already working on the new MemberPress Courses and delighted with the ease of use. Three (or more) Cheers!
brandondove
November 30, 2020
While each type has its own merit, I find that a combination of two or three of these types works best. We utilize the Evergreen, Course, and Community types in conjunction pretty often and they really work well together. The course aspect allows for both synchronous and asynchronous learning. And since the content is typically evergreen, it can last on for long periods of time without much need for updates. The community aspect is great to keep your members engaged, and If the community aspect is done right, your members will also become advocates for you and help you sell more memberships. The one caveat to this low-maintenance, high-profit approach is if your course content involves tech. In this case, you'll probably have to update your course content regularly to keep it relevant.
blackwoxs
November 30, 2020
We are an evergreen site, I'm keen to add in courses as the way we currently do it is clunky.
Monica McConnell
December 5, 2020
I am thinking about doing the community. I dont really want to give out my idea but thank you for the information it is a lot for me to consider because the courses could also work for what I have in mind
December 8, 2020
Thank you for sharing this information! It helps to know the different ways to use MemberPress and get the optimal value. It would be nice to have a gallery of example sites using MemberPress and the 5 ideas mentioned in this post. Thanks for the inspiration!
Brett Smith
December 8, 2020
I hope to develop courses as well as membership to current materials that I already sell. I also hope to build a community around these products. Thanks for the information.
December 8, 2020
I use a "Courses" Membership site, and I love the integration of MemberPress! I offer several Sign Language courses online, and I add new videos and content every month. Thank you for a great product!
greenpixel
December 8, 2020
I like the new Courses feature available in MemberPress. This is the most lucrative membership site model that I've seen with my clients who are mainly artist, musicians, etc giving lessons.
December 8, 2020
We've recently switched to Memberpress (and are happy we've done so) for two reasons: Member's access and tracking. Our previous system left all sorts of ways for clients to fall through the cracks. They could stay member's without paying and could accidentally lose access while still paying (worse). The second reason is that we excited to add to our current offerings a version of the "community" element. MP is well thought out, has what we need, relatively easy to implement... and our new friend!
CultureIncorporated
December 8, 2020
I've really enjoyed the ease of using MemberPress for my subscription membership, which gives member's special access to our exclusive #CULTUREBites conversation leader content, advanced booking status and ability to connect with each other in an exclusive private area which easily integrates with my ActiveCampaign account. I've flirted with the idea of packaging my domain expertise, so that will be my next opportunity to give MemberPress a good workout ... I'm thinking perhaps Evergreen with a side of Courses!
Dany Benoit-Lafond
December 8, 2020
Very nice plugin and ideas !
whitedogstudio
December 8, 2020
We had to pivot rapidly (thanks COVID) from in-person classes to delivering all our Pilates, Yoga and fitness training online. We implemented the entire online learning portal using our current website and adding MemberPress to control access to content across our many offerings. In order to keep the business afloat we only a few days to make this all happen and I would have not been able to do it without MemberPress and it's simple usability. No, I didn't sleep for 3 days but we did it!
December 9, 2020
Great summation of membership types. It has guided me towards a community and courses blend. Thanks :)
Danielle LaFee
December 13, 2020
I've been working on ironing out the details of my membership site and this post was really helpful to identify the different options that I have. Thanks so much for sharing!
December 14, 2020
I hadn't heard of a couple of these options. Thanks for the info. I use an evergreen and course membership but they lack the community side of things so this would be good to look at and boost involvement of members.
Jeffrey Holzfaster
December 18, 2020
Good article for helping me get focussed on the end goals of my current project. By defining exactly what my client wants to end up with, I am able to put together a working solution. These are 5 clear cut outcomes but she wants a combination of Evergreen, Community and Courses.
December 28, 2020
I like how this is split into different categories--it makes the concept so much easier to understand. My own site utilizes the evergreen content concept. It was good to see exactly where it falls into place.
GMX1.6
December 31, 2020
I think this is a important topic, often early on in the membership site development it's easy to be overwhelmed by the different options available, this post breaks down the options to help decide which is right for you. We have been using Memberpress for years, it has always been really useful and insightful posts such as this one help with business development planning, thanks for writing this Blair.
Sarah Creighton
December 31, 2020
As a newbie to the membership site thing, I can appreciate the clarity given here. While I'm familiar with the Evergreen style of membership sites, the rest were a bit new to me. I was forced to think and consider what I really want to put out. After reading this over, I know the Content Mill style is not for me. I need easy! I love the idea of the Buffet Style membership site so that I can add goodies to it as I grow.
DoctorMicro
December 31, 2020
Courses are the way I've used MemberPress because this can be very lucrative in the long run as you add more and more members. If you have any expertise in just about anything you can create a great training site with MemberPress.
Lauren L
December 31, 2020
Really clear, thank you for this! I'm planning what seems like a Buffet style membership. I didn't know how to describe it before this article. :)
John Rozzo
December 31, 2020
Agree with several other comments that both the published content and the user generated content (interaction) attract and engage users, and build a sustainable and valuable community! Certainly the goal for any member-based destination, strengthened by MP.
January 7, 2021
The great thing is that you can have a hybrid site with one or more (even all) of these features! Something for everyone, as different members will learn in different ways.
January 7, 2021
Thank you so much for all the interesting ideas! I love your clarity of writing!
marnielefevre
January 7, 2021
I use Memberpress for just about all of these suggestions, I love the flexibility!
Oladipupo Johnson
January 8, 2021
The evergreen and courses membership sites are most applicable options for my organization. We are looking to create a series of courses on financial literacy and so far the "courses" membership seems to be hitting on all the key areas we need.
Oladipupo Johnson
January 8, 2021
Looking to use the "courses" membership site to launch and extensive financial literacy course that so far so good seems to be fulfilled by the components on that membership option.
Greg Prasker
January 9, 2021
I'm so grateful for all of this. Really helping me put everything into perspective.
Tim Golden
January 13, 2021
looking forward to building our membership community using memberpress!
January 15, 2021
These "buckets" make so much sense - really well structured to help me focus. Thanks
davidmitran
January 21, 2021
It feels like the communities behind memberships are becoming more and more powerful. It's great to have a plugin that makes sure the technical aspects of communities are as they should be.
January 25, 2021
We currently have a community membership site, which we are enhancing with MemberPress and BuddyPress. We are hoping that more members start utilizing it to communicate with one another! I could also see us integrating an Evergreen model in the future as well once we have more members utilizing the website.