If you're an entrepreneur or a creative, you know the thrill of coming up with a new idea. The best part about it? You can embrace your passion and share it with others.
But knowing how to monetize an idea? That's a whole different story.
The good news is you can make money off your idea fast with two affordable and easy-to-use tools – WordPress and MemberPress.
Using these tools, you can develop recurring revenue streams through things like content paywalling, online courses, and premium communities.
In other words, you can use WordPress and MemberPress to transform your idea into income.
In this post, we'll take a closer look at these two tools and how they can help you. Then, we'll guide you through four steps to monetize your idea. Let's get going!
The Tools – WordPress + MemberPress
To get started, here are the tools that'll make it a lot easier to create a website and monetize your idea.
An Introduction to WordPress
WordPress is an open-source platform you can use to create and manage your website. It's so popular and easy to use that it powers over 43% of the world's websites. That's a lot of websites!
One of the best things about WordPress is that you can build your website visually using blocks or with pre-designed templates called themes.
With WordPress themes you can build a beautiful, professional-looking website without learning complex systems – no coding skills required.
You can download WordPress for free. But if you want to take the simple/fast route, it's easier to go with a hosting provider like WP Engine or Bluehost:
That way, you can access a ton of other useful features like a free SSL certificate, a domain name, automatic WordPress installation, and security features.
An Introduction to MemberPress
If you're using WordPress, you can add specific functionality to your site using plugins. MemberPress is the world's most widely used monetization and membership plugin for WordPress.
With it you can…
It's completely beginner-friendly, and has an intuitive drag-and-drop editor to build your courses, lessons, quizzes, and certificates.
Better yet, it's compatible with any WordPress theme so it'll fit right in with your existing design.
How to Monetize an Idea (In 4 Steps)
Now that you know what you'll need to monetize your idea, let's take a look at 4 simple steps to get started.
Step 1: Identify Your Audience
It's important to know and understand your audience so you can identify customer pain points. Then, you can present your product or service to them as the perfect solution.
The best way to begin is to create a marketing persona. Consider your idea and the ideal demographic or target audience that might benefit from it.
You'll also want to get a sense of the challenges they face and where they spend their time online.
For instance, if you want to share quick food hacks and recipes, social media is a good place to start, especially new video apps like TikTok.
You can also target your audience more effectively using Google Keyword Planner. With a tool like this, you can identify specific keywords:
Then you can add these keywords to your content and metadata. With a good SEO strategy, you can increase your chances of ranking highly in Google, helping you drive more traffic to your website.
Step 2: Create Your Content
Although monetizing your idea is the end goal, first, it's important to offer value.
You can do this by creating high-quality content that visitors can access for free. This will help you build an audience and demonstrate your expertise.
A blog is an excellent place to start. However, with written content, it's important to keep your reader's attention. So keep sentences and paragraphs short and snappy.
Additionally, you can break up information using high-resolution images and videos to make your blog content more engaging:
If you don't enjoy writing, you can always create video content instead. YouTube and TikTok are both great platforms where you can share your expertise with a wide audience:
You might consider producing how-to videos, product reviews, or informational videos to build a more personal connection with your potential customers.
If you're a fan of face-to-face communication, you could host live webinars, featuring interactive Q&A sessions.
However, if you'd like to create more in-depth written material, ebooks and guides are great options as well.
Step 3: Build Your Membership Website with WordPress
The next step is to build your website with WordPress. This will enable you to publish new content, drive traffic to your social media profiles, and engage with visitors via the comments section.
Ultimately, it's a great way to build an audience, and eventually, monetize your idea.
After you've installed WordPress, you can choose a theme and design a beautiful homepage to introduce your brand and set the tone for the rest of your site:
This is also your best chance to capture the attention of your readers. So, consider using interesting fonts, vibrant colors, and stunning visuals.
At this point, you'll want to install MemberPress and turn your website into a membership (monetized) site:
MemberPress will open up new doors for monetization down the line (we'll discuss this in more detail in the next step).
WordPress makes designing your website super straightforward. Still, you won't want to rush the website-building process.
At a minimum, you should include essential pages such as About, Contact Us, etc.
Step 4: Monetize Your Material with Memberships or Online Courses
There are two main ways you can monetize your idea with MemberPress. The first is by creating gated content and memberships.
You can do this for your entire website, or for specific pages. Basically, visitors will need a subscription to be able to access the parts of your site you've restricted.
To get started with memberships, head to MemberPress > Memberships > Add New: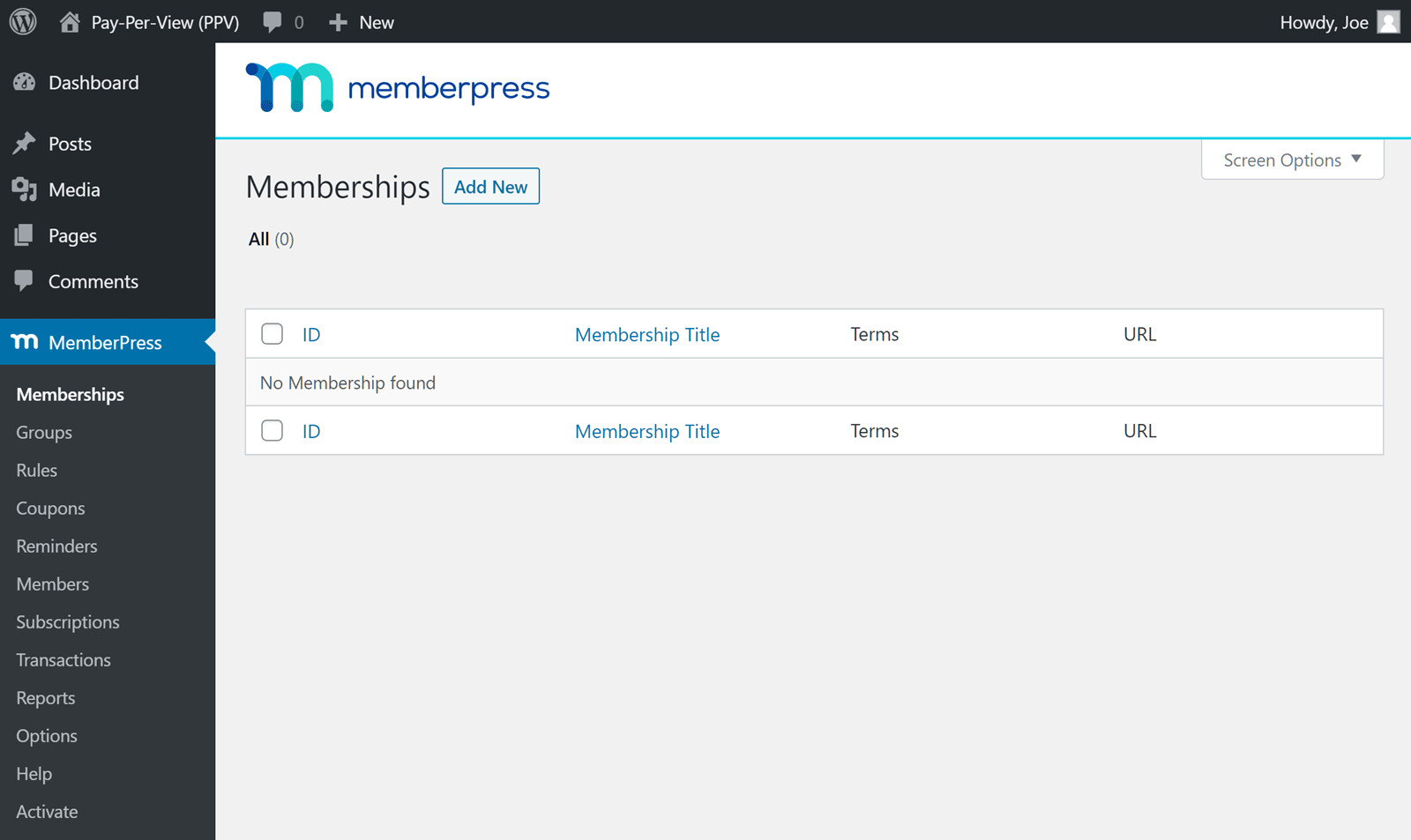 Then, choose a membership name and set a price. Scroll down to Membership Options to customize your sign-up form and enable welcome emails: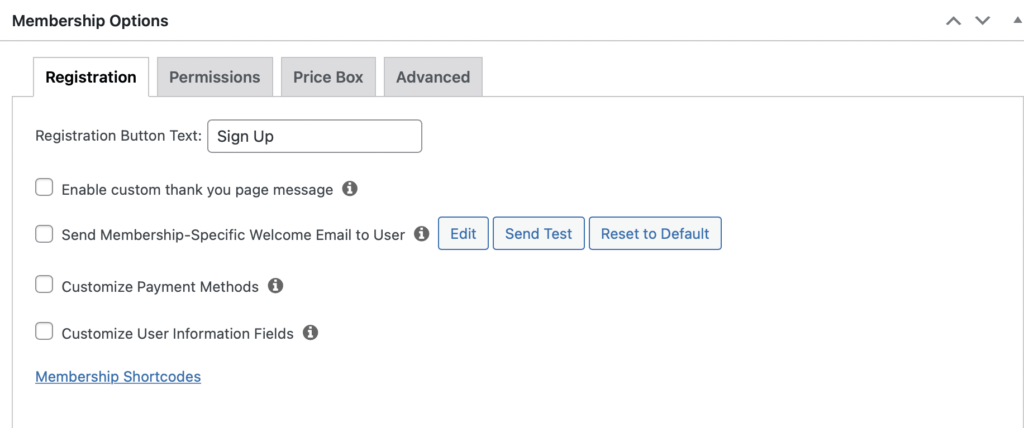 Switch to the Permissions tab to dictate which user roles can sign up for your memberships.
Then, once you're happy with your membership, click on Publish. If you decide to create multiple memberships, you might want to add a pricing table as well.
You can also use MemberPress to sell online courses. For instance, you could teach people a new language, a new skill, or even a new occupation:
Once MemberPress is installed, you can create a new course by navigating to MemberPress > Courses > Add New: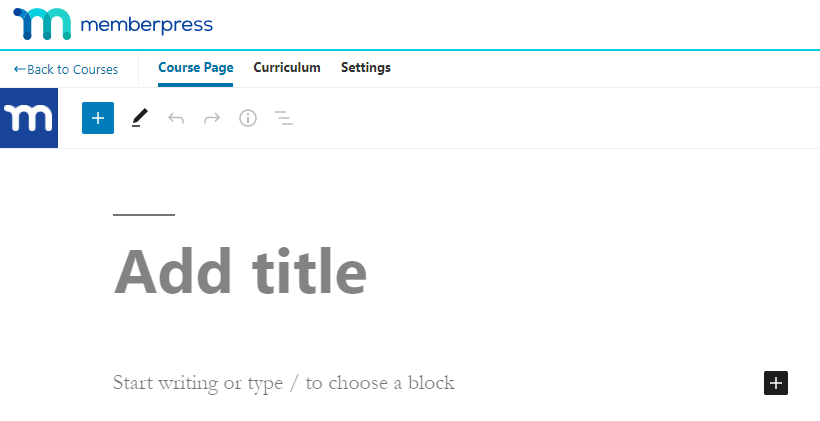 Then, choose a catchy course title and write a brief description. Switch over to the Curriculum tab and click on the plus icon (+) to start adding content like written materials, infographics, certificates, and quizzes: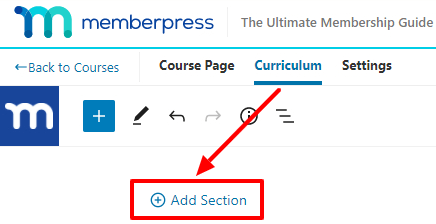 It's as simple as that!
Now you can promote your subscription plans and courses on your blog and social media channels.
Conclusion
If you've channeled your entrepreneurial spirit to come up with an exciting new idea, then you're off to a good start.
The good news is, it's easy to create a website to build an audience and establish your brand. And making money can be tough. Fortunately, with the right tools, you can do it!
To recap, here are the 4 steps to monetize your idea:
Identify your audience.
Create your content.
Build your website with WordPress and MemberPress.
Monetize your material with memberships or online courses.
MemberPress is the easiest way to monetize an idea. You can enjoy easy subscription billing, provide a stylish members-only dashboard, and enable users to access and download materials.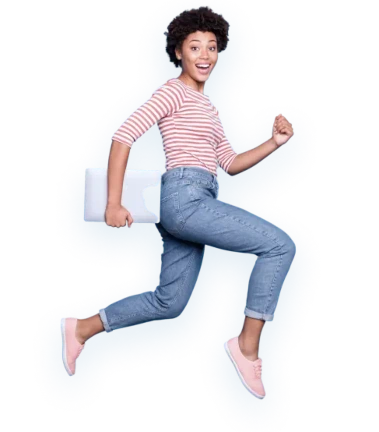 Get MemberPress Today!
Transform your idea into recurring revenue – fast + easy
Get MemberPress Now
See All Features
If you liked this post, make sure you subscribe to the MemberPress blog!