The Tools You'll Need
To start generating more subscription revenue, you'll need a powerful content management system (CMS).
WordPress definitely fits that bill. It's super easy to use and lets you create and manage content regardless of your tech abilities.
Not only that, it's free, open-source, and flexible. That means you can use it to offer different types of subscriptions.
Next, to really maximize your subscription revenue you'll need to diversify your income streams.
MemberPress is a heavy hitter when it comes to that, allowing you to add varied recurring revenue streams like nothing else.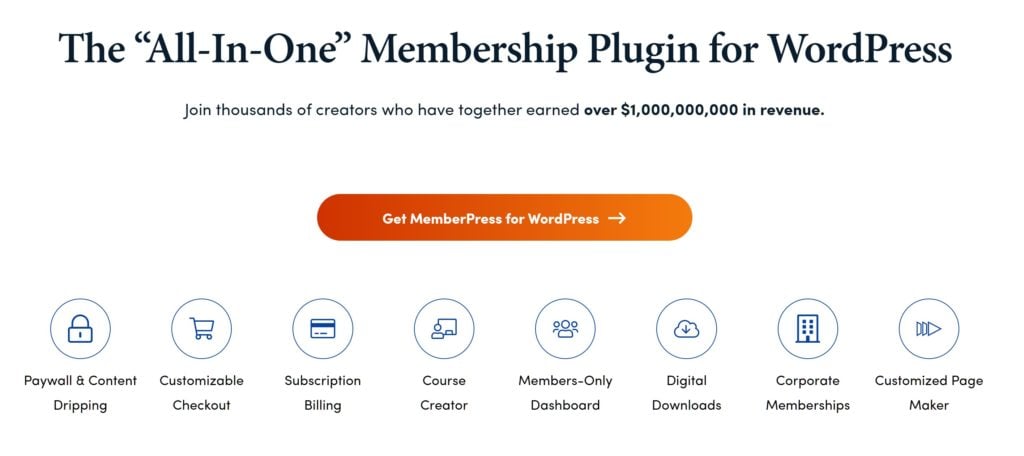 Like WordPress, MemberPress is extremely easy to use. With its intuitive setup wizard, built-in ReadyLaunch™ pagemaker, and massive list of integrations, you can get your site set up and ready to sell in less than day.
Once installed, you can use MemberPress to build courses, create paywall-protected content, offer different membership options, and a whole lot more.
5 Ways to Get More Subscription Revenue From Your Site
Once you've got WordPress and MemberPress, you'll be ready to try these 5 creative ways to boost your subscription revenue.
1. Offer Different Memberships
Offering various membership plans can help you bring in more subscription revenue.
By offering multiple memberships at different prices and with different options, you're likely to attract a larger audience.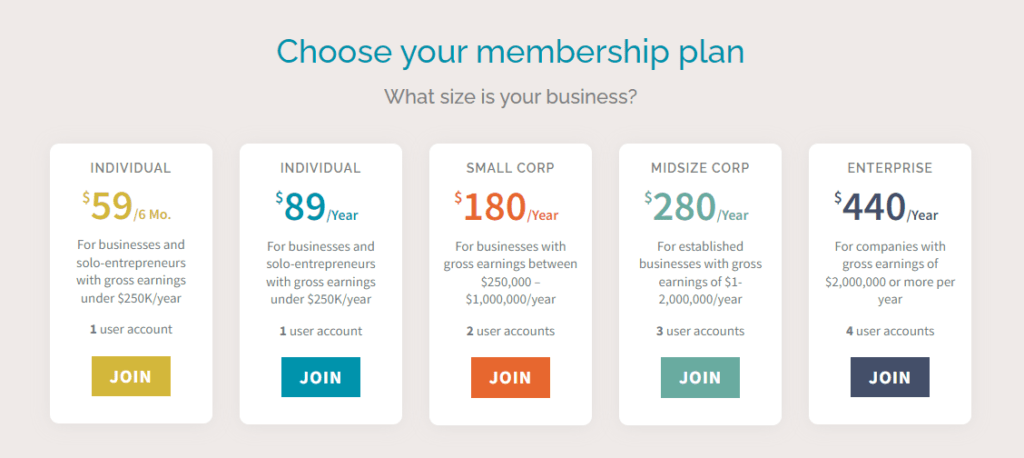 This way, your visitors are more likely to find a membership option that suits their budget, or that caters to their needs.
Varied plans also give your site visitors the opportunity to test out your offerings by starting with a more affordable plan.
MemberPress makes it outrageously easy to create memberships. Once you've installed and activated the plugin, head to MemberPress > Memberships > Add New:
Then, give your membership a name and set a price. Next, select the Permissions tab to establish which user roles can sign up for your memberships.
Further down the page, you'll see a Membership Options section. Here, you can customize your signup form and enable welcome emails:
When you offer multiple pricing tiers, it can be easier to upsell your most expensive plans.
Users who purchased your cheapest plan already know the benefits of your memberships. Therefore, they may be willing to pay a little extra per month to access advanced features.
You can create a pricing table on your page to highlight the added value of your higher-priced plans.
2. Create an Online Course
If you're qualified in a specific industry or skill, you can establish yourself as an authority in your field by creating online courses.
For example, a personal trainer might create and sell workout guides. Meanwhile, a photographer might teach students how to take great photos:
You can make your courses available to members with certain plans. Alternatively, you might sell them at a one-time fee.
MemberPress Example: Christina Jones Photography
Photographer Christina Jones runs a popular photography service business which is built on MemberPress.
Christina has plenty of clients, but she wanted to diversify her income streams to continue scaling her business.
Using the learning management system (LMS) built into MemberPress, Christina added photography courses to the mix.
Now, if a time should come when contracts and down, Christina Jones Photography has a passive income stream it can depend on. That's the beauty of diversification!
---
Like Christina, you can generate additional subscription revenue by creating courses and selling subscriptions with MemberPress Courses.
Just head over to MemberPress > Courses > Add New to get started:

Start by naming your course and writing a description for it. Then, switch to the Curriculum tab to build your course material.
You can create lessons, quizzes, and assignments, and you can even issue certificates to students.
3. Accept Donations
Another way to get more subscription revenue from your site is to accept donations. This can help you bump your earnings during months when sales are slow.
It's important that you let users know how they'll be supporting your business. You might even include specific information on how you plan to spend the money.
This strategy works best for websites or individuals with a fanbase. However, you can also build a loyal audience by offering valuable content for free.
Plus, you can interact with your subscribers in the comments section and on social media to develop meaningful connections.
You might even feature a "Top Donors" page on your website. This can create a sense of exclusivity and encourage others to sign up and donate.
4. Start an Affiliate Program
Starting an affiliate program is another effective way to expand your audience and increase your revenue.
You can recruit existing subscribers to join your program, or contact online creators with a similar audience or niche.
Once you've recruited your affiliates, you can give them with a unique link to your subscription-based services. Each time a user clicks on this link, you'll pay affiliates a small commission.
You can use a plugin like Easy Affiliate to create your affiliate program:
Easy Affiliate is an all-in-one affiliate marketing platform. It comes with a user-friendly dashboard where each of your affiliates can view their progress.
Additionally, you can use the plugin to pay commissions and generate reports to identify areas where you can improve.
In order to attract quality partners, it's important that you offer competitive commissions. You might also consider rewarding your affiliates with free gifts or discounts when they meet specific targets. Doing so can motivate them to work harder.
5. Provide VIP Membership Perks
Attracting new members is great, but it's also important to keep existing subscribers (especially since most plans renew yearly). It can be easy for members to let their memberships lapse if they're not satisfied.
However, you can give membership perks to encourage more renewals. One of the simplest ways to do this is by nurturing a strong community.
For instance, you might build forums where members can get together to discuss topics or share ideas. Better yet, you can set up physical or virtual events so that members can connect with other like-minded people: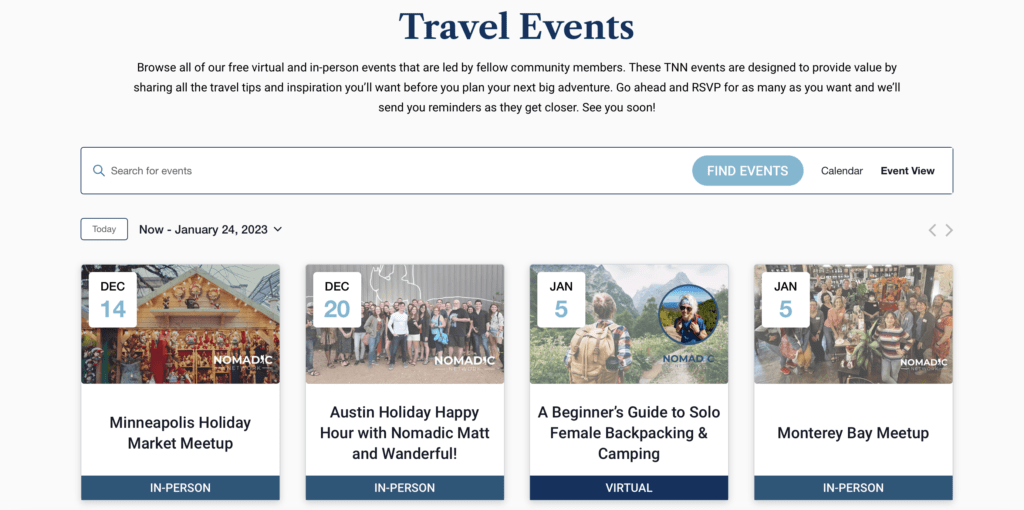 MemberPress integrates with dozens of the top forum and community platforms, so getting set up is a cinch.
You can also utilize email marketing to keep members up-to-date with your latest business news. For long-standing members, you might even send exclusive discounts or provide access to free materials.
While offering membership perks is great, you'll want to be careful not to overwhelm members with promotional material. Instead, try to send them weekly or biweekly emails with valuable and helpful information.
Conclusion
Turning a visitor into a buyer is a great achievement. However, there's no way of knowing where the next sale will come from.
By increasing your subscription revenue, you can earn a stable income and grow your online business.
To recap, here are five ways to get more subscription revenue from your site:
Offer different memberships with MemberPress.
Create an online course with our MemberPress Courses add-on.
Accept donations.
Start an affiliate program with Easy Affiliate.
Provide VIP membership perks.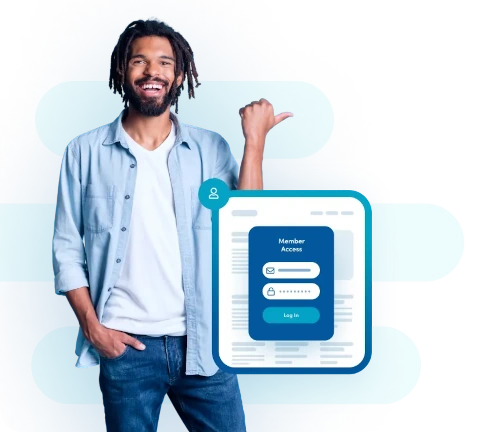 Get MemberPress Today!
Grow your subscription revenue fast and easy.
Get MemberPress Now
See All Features
Do you have any questions about how to increase your subscription revenue? Let us know in the comments section below!
If you liked this post, make sure you subscribe to the MemberPress blog!