So you developed a new software. It's hot off the presses and ready to roll. You probably already know you can sell it online through a monthly or yearly subscription.
However, what you might not know is how the heck to do it.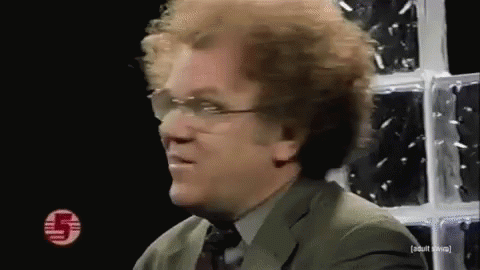 Fortunately, with WordPress and MemberPress, you can sell your software subscriptions online fast and easy – putting ZERO profits in Big Tech's pockets.
This dynamic duo enables you to set up different subscription plans, offer customer support, and pretty much everything else you need to run your own software product business.
All without paying third-party fees (AKA, rev share).
In this post, we'll explain why you might want to sell your software independently online. Then, we'll show you how to start a software business in 6 simple steps.
So let's get busy!
The Tools You'll Need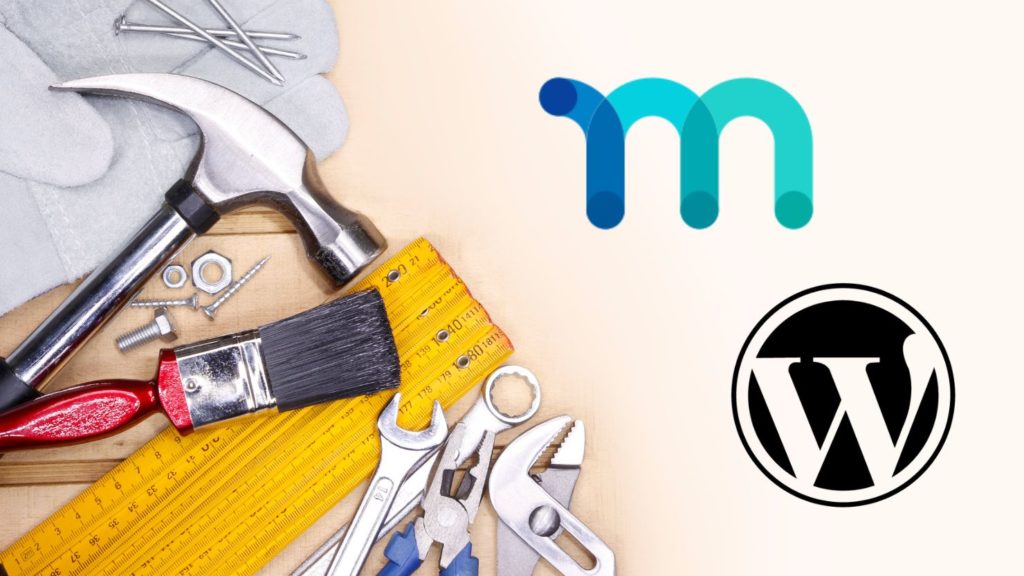 Even if you've never created a website before, the right tools will make it an easy job. Here's everything you'll need to get started:
These tools will help you build a membership site, create subscriptions, and license your software.
And the process is a lot easier than you might think.
Why You Should Sell Software Subscriptions
In a traditional ecommerce business, customers pay a one-time fee for a physical product.
However, when it comes to software, you're much better off charging annual or monthly fees.
Enable ongoing services, support + development
That's because customers are paying for the initial software download plus ongoing…
Updates and security fixes
New features
General maintenance
Product support
These ongoing services are not only valuable, they're necessary to maintain a high quality, useful product.
Expand your potential audience
Also, subscriptions are typically cheaper than permanently buying a piece of software. So subscription-based pricing makes your software accessible to a larger audience.
Generate recurring revenue
The subscription model is awesome for your bottom line for lots of reasons. But one of the most significant is the potential for recurring revenue.
Since your software is a digital product, you also won't need to keep track of inventory.
Whether you create fonts, apps, or WordPress plugins, you can easily sell your software online. Just advertise your membership packages and start earning a passive income!
MemberPress Site Example – Krisp
For example, Krisp is a software that optimizes audio for online meetings.
The software is sold on a website powered by MemberPress, using a tiered pricing plan.
It's considered a freemium pricing model, which allows customers to try out the product before upgrading. For advanced settings, premium plans start at $8 per month.
How to Start a Software Business (Sell Your Software Online) In 6 Steps
Once you've developed your new software, it's time to start selling it online. We'll walk you through how to get your membership business up and running!
Step 1: Create Your WordPress Website
One of the best ways to build a website is using WordPress. With plenty of free plugins and themes, this content management system (CMS) offers a great deal of flexibility:
Although you can download and install WordPress yourself, web hosting makes this process much easier. Providers like Bluehost will set up your server with all the resources you need to get started:
Plus, Bluehost has cost-effective plans that are optimized for WordPress. Starting at just $2.95 per month, you'll get a free domain, a content delivery network (CDN), and automatic WordPress installation.
After your purchase, you'll receive login information for WordPress. To start building your website, you can choose a theme.
There are many free options designed for software companies:
The right theme can be the key to creating a beautiful and user-friendly website that's also right for your audience.
Once you find one that is responsive and customizable, install and activate it.
---
Looking for a fast track to finding the right theme? Check out this listicle from WPBeginner to get you up and running.
---
Step 2: Upload Your Software
For your software business, you'll likely want to create different subscription options for specific features.
Using MemberPress, you can do just that:
Here's how our plugin can benefit your software business:
Create membership plans
Set up subscription billing
Protect software with access rules
Enable digital downloads
You'll want customers to be able to download your software in a digital file. Fortunately, MemberPress makes this easy to set up:
To do this, you can use the MemberPress Downloads add-on. Simply go to MemberPress > Add-ons and install the Downloads option:
Then, navigate to MP Downloads > Files > Add New. Give your software a name and upload the file:
Lastly, hit Publish. Now that your software is available on your website, it's time to create your membership plans.
Step 3: Build Software Subscription Plans
Memberships are an important part of selling your software. This is where you'll display your product's pricing options and which features are included in each tier.
Below is a screenshot of the MemberPress pricing page, built using – you guessed it – MemberPress.
You can make your pricing page as fancy or as basic as you want.
If you've just wrapped up your software, and you're eager to get busy selling, just opt for the default design the comes out-of-the-box.
It looks great, and you can always go back and update it later on.
To create yours, click on MemberPress > Memberships > Add New. Then, name your new membership:
Under Membership Terms, set a price for your software. To create subscriptions, select a Recurring billing type. Here are the billing intervals you can choose from:
Monthly
Yearly
Weekly
Every 3 months
Every 6 months
Custom
You can also set a trial period. This will allow customers to try out your software for free before purchasing it:
To encourage users to sign up for your memberships, be sure to explain all of the included features and benefits in each one.
Building an informative and high-quality pricing page could increase your number of conversions.
If you're more of the visual type, you might want to watch this video tutorial to get a step-by-step guide to setting up your page.
Step 4: Make Access Rules
To keep your software safe, you'll need to make sure only registered members can access your files. In MemberPress, you can protect your product using rules.
Under Rules > Add New, choose A Single File as the protected content. Next, select the file you uploaded earlier:
Then, you can add the file to a specific membership. You'll see all of the different subscription levels you just created:
When you're finished, hit Save Rule. Now only the users who bought that membership will be able to download your software.
You can continue to upload different files for different memberships.
Here's a video tutorial for when you're ready to take a deep dive into the magical world of MemberPress rules.
Step 5: Add Licensing
Once users purchase your product, you can give them a license key to activate it. This can help you manage active licenses and prevent piracy.
Software License Manager is a free plugin for creating these license keys. It's a perfect way to control the use of your software, and it's free.
Software License Manager allows you do to the following via API:
Create license keys in your system (license server)
Check the status of a license key from from your application (remotely)
Activate a license key from your application (remotely)
Deactivate a license key (remotely)
Check a license key (remotely)
Track where the license key is being used.
Create license keys
Check license status from your application and remotely
Activate and deactivate license keys
Track license key usage
One of the coolest things about License Manager is that you can integrate it into your own product – that is, if you developed the software yourself.
By integrating License Manager, you'll be able to automatically set up license keys for new customers.
As an alternative, you can also create licenses manually in WordPress. After installing the plugin, go to Add/Edit Licenses:
On this page, add a customer's information to a custom license key. Once you save these changes, the license will be listed in your records.
Step 6: Provide Support Services
As a software business owner, customer support will be one of the most important products you offer your customers.
After all, with a software subscription, your customers are paying, in great part, for access to support.
So you'll need to be quick, responsive, and thorough – answering questions about the product and providing troubleshooting strategies for unique technical difficulties quickly and efficiently.
Here are 4 basic ways you can support customers:
Create a knowledge base
Offer 24/7 customer service
Develop and manage a collection of frequently asked questions (FAQs)
For example, you might feature a help center page on your website. Here, you can provide installation instructions and other beginner-friendly guides:
You should also give customers a way to contact you directly. This can involve adding contact forms, support tickets, or a business email to your website.
You can handle all of this with a solid help desk platform. MemberPress integrates seamlessly with tons of the top platforms, making it a breeze to get going.
Here are 3 of our favorites with official MemberPress integrations:
Consider outsourcing live support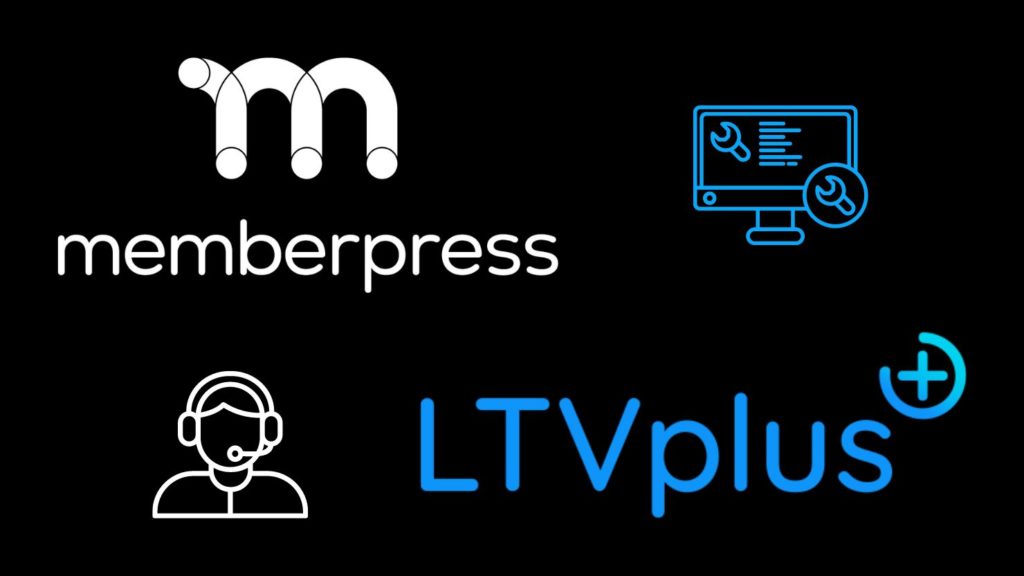 Outsourcing live support is another excellent approach – especially in the early days.
For that we recommend you take a look at LTVplus. It gives you a world-class solution at an affordable price.
LTVplus even has failed payment and abandoned cart recovery services available. And they offer support in any language that exists.
PRO TIP: Kick Start Sales with Affiliate Marketing
One of the most awesome things about MemberPress is its sister product Easy Affiliate.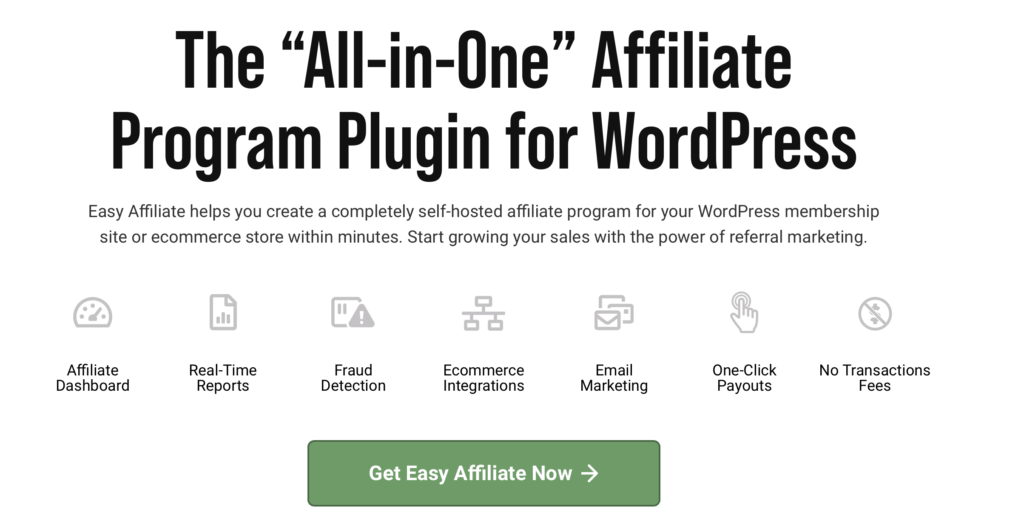 Because it was developed by the MemberPress Team, Easy Affiliate integrates like hand-in-glove with MemberPress.
So you can create your own non-salaried sales team right out of the box.
The best thing? Unlike using an affiliate network, you pay zero third-party fees. So other than the well-deserved payout to affiliates, you keep 100% of your affiliate sales revenue.
As a new software product business, having a team of affiliates promoting your stuff could be just what your business needs to leave the starting line with a bang.
Conclusion
After you've developed your first software product, you may not know how to sell it.
With MemberPress, you can create subscription plans, advertise your product's features, and enable downloads after purchases.
To recap, here's how to start a software business:
Create your WordPress website.
Get MemberPress.
Upload your software with the MemberPress Downloads add-on.
Build software subscription plans.
Make access rules.
Add licensing using Software License Manager.
Provide support services.
Start marketing your product (maybe through affiliates!)
If you liked this post, make sure you subscribe to the MemberPress blog!