When it comes to starting a website, you have many different options for how it will work. Some sites cater to casual users, some focus on bringing people back again and again by developing customer identity, and others fall somewhere in the middle.
If part of your goal is to create a sense of community around your online business, adding a membership-based community to your website is definitely your best bet. And by understanding the key reasons why membership-based communities succeed, you can set your website up for success.
In this article, we'll explore why the difference between customers, subscribers, and members matters. Then, we'll discuss four reasons why membership models work better than their counterparts when it comes to building community. Let's dive right in!
Why the Difference Between Customers, Subscribers, and Members Matters
While some people might use the terms member, subscriber, and customer interchangeably, they have some key differences. For example, customers are general users who pay for goods or services. They're the "casual" users we referred to above.
Subscribers are usually interested in your content in the long term. Still, they might not be enticed by the community aspects of your website. There's certainly some overlap between subscribers and members, but it's far from an exact similarity. Subscribers would fall somewhere in the middle between casual users (customers) and members.
Members are unique for one key reason: engagement. They're usually actively involved in your community and interact with your content regularly. It's not just about the website for them – it's also about how their identities are tied to it.
This relationship also opens up new opportunities for you as a site owner. Members may be willing to pay for more access to these communities. Whether you entice them to join by using effective paywalls or by doing things like creating more frequent content, you can build a unique group of involved users.
4 Reasons Why Membership-Based Communities Work Better
Let's dive into a few more specific benefits of membership-based communities.
1. Membership-Based Communities Actively Involve Your Audience
Earlier, we touched briefly on how members are more engaged than subscribers or customers. There's a reason for that: membership-based communities help you focus your content for your biggest fans.
This commitment to existing members has a few advantages. For one thing, you can usually rely on a steady stream of support. Therefore, you can focus your energy on maintaining this interest rather than constantly attracting new people.
Furthermore, actively involved members might be more likely to spread word-of-mouth support. This is especially true if you give members the tools they need to expand their community.
As an example, consider how Novel Network offers free book club hosting:
This kind of active engagement can also become a habit for your users. Members who have consistently positive experiences on your site might return for frequent repeat visits.
Finally, active online communities may also help influence potential members who are on the fence. If they see current users sharing, posting, and commenting, they may be interested in joining such a lively group.
2. Membership-Based Communities Boost Your Word-of-Mouth Marketing
A lively community isn't the only way your members can spread the word about your site. Those people who are deeply involved might talk positively about their experiences without being asked.
You can capitalize on this appreciation with a referral program. By offering members extra benefits for recruiting new users, you can also enhance their own experiences. Our sister plugin, Easy Affiliate, plugs right in to MemberPress, allowing you to seamlessly create your own referral program.
In addition to sending referrals, members can help attract new users through virtual events. Current members will likely appreciate the chance to connect. If you offer guests an opportunity to join, they get to see the camaraderie in real-time – no extra marketing required.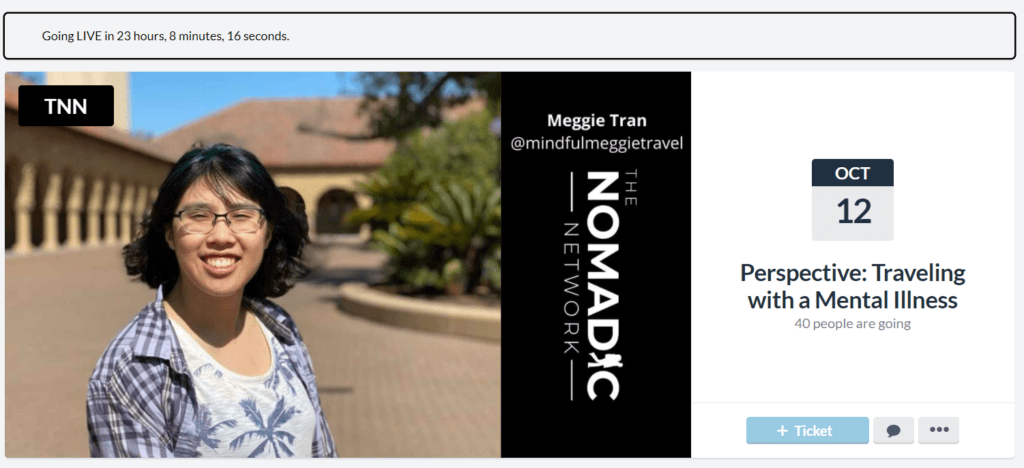 Word-of-mouth marketing can be particularly relevant if your membership is built around (or even includes) online courses. People who are trying to educate themselves are obviously interested in the subject matter. So they're more likely to discuss the content outside of the community.
3. Members Can Build Relationships with Each Other
Memberships are rarely about the content and benefits alone. The member identity can be a powerful thing by itself. Your users might recognize the shared interests between them and other users, creating a bond based on your site.
Thus, instead of following for content alone like subscribers, members get value from each other. If your users enjoy lively discussions or just appreciate that others have similar tastes, they may feel inspired to continue using your site.
Exclusivity may also be a benefit to some users. With membership-based communities, you can capitalize on this by hosting members-only giveaways. Not only do they communicate exclusivity, these types of giveaways show that you recognize and appreciate the community as a whole.
Creating community levels and niches is another excellent way to help members connect and build a sense of exclusivity. For example, you might offer your users the opportunity to join a VIP community that gives them access to things like special content, one-on-one interactions with experts, or advance notice on promotions.
For example, MBSC Nutrition is a brick-and-mortar gym that offers online nutrition programs. The company uses MemberPress to manage these programs as well as its VIP community.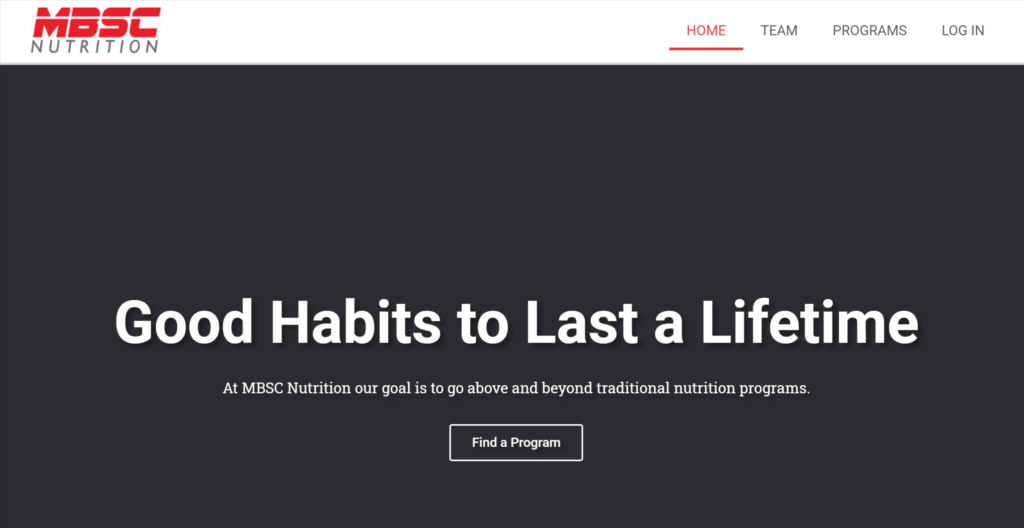 You might also consider adding a forum to your website or create more specific sub-membership options to focus on niche groups. Doing this could result in smaller, tighter-knit groups among members.
Finally, keep in mind that the rise of social media means your site is probably not the only place your members frequent. You can use this to your advantage!
Appreciating other parts of the community can emphasize how many connections you've made. For example, Healthy Grocery Girl hosts a private Facebook group for its community.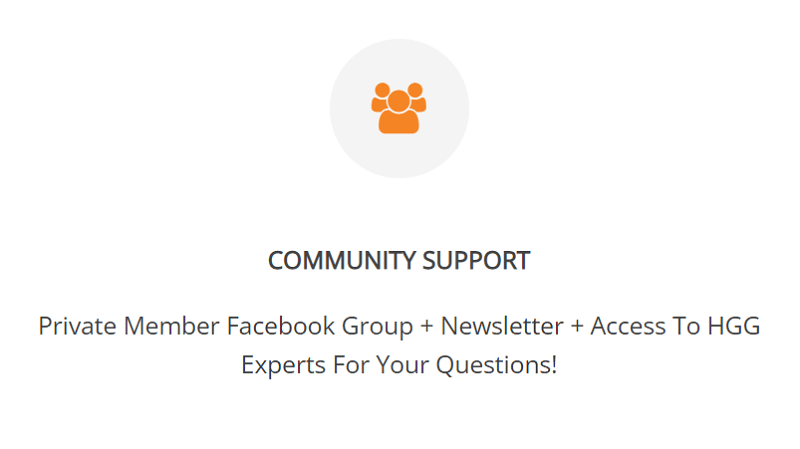 4. You Can Get Consistent, Reliable Feedback from Your Biggest Fans
Members represent some of the most engaged users of your community. That means most of them are excited to see your site succeed. In turn, they might be motivated to give you concrete feedback.
Even if your members don't reach out, you can assume that they're usually long-term fans. Knowing that, you can take a look at your site data over a set period and compare it to your content. Doing this can help you see which strategies are working with most members and which aren't.
With this information, you can focus your site on what your members like the most. Therefore, this strategy can help you curate your output. Furthermore, you could be saving yourself a lot of time if you can stop producing something that's not too popular.
However, membership-based communities don't have to be exclusive. Catering to your current fanbase is unlikely to prevent outsiders from joining. In fact, distinguishing your site's identity might attract more users who are committed enough to become members.
Conclusion
If you want to create a sense of community around your online business, you may not know what model is best for you. Fortunately, membership-based communities offer the distinct benefits you're looking for. You can keep your current members and attract new ones by catering to your long-term and engaged users.
In this article, we covered four reasons membership-based communities work better than other models for creating community:
Members engage more frequently to create more lively communities.
Word-of-mouth marketing is a natural occurrence between members.
Relationships between members can raise the value of your site for them.
A consistent fanbase can provide you with actionable, accurate data.
Do you have any questions about membership-based communities? Let us know in the comments section below!
If you liked this article, be sure to follow us on Facebook, Twitter, Instagram, and LinkedIn! And don't forget to subscribe in the box.