You've looked at your finances from all angles and you've realized there's no choice. To keep your business sustainable, you need a price hike. But now you want to know how to raise prices without losing customers.
Well, we've got you covered.
While no one likes the reality of rising costs, they are just that – a reality. But what can help break the news easier is if you have something to show for it.
Read on to find out how you can create more value for your customers and increase revenue without spending a fortune in the process. We'll give you the skinny on the tools you need to get started today.
We'll also cover how to communicate the news while maintaining a positive relationship with your customers.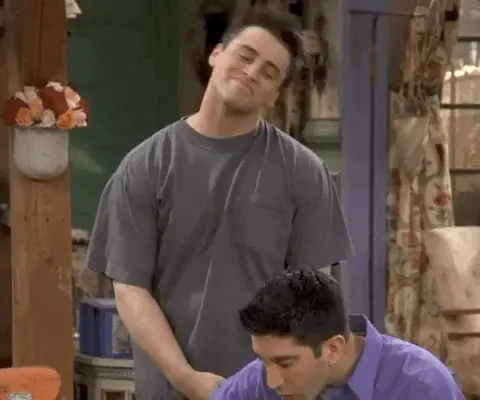 5 Ways to Create Value (Without Major Expenditure)
Creating value for your customers doesn't have to mean investing a ton in new products or services.
Here are some free to low-cost options that you can apply to your business. Whether you're a brick and mortar store, ecommerce store, online service, or membership program, you'll find a suggestion that's right for you below.
1. Build an Online Community
Emotional loyalty is a business buzzword for a reason. Consumers with an emotional connection to a brand have a 306% higher lifetime value than do merely "satisfied" customers.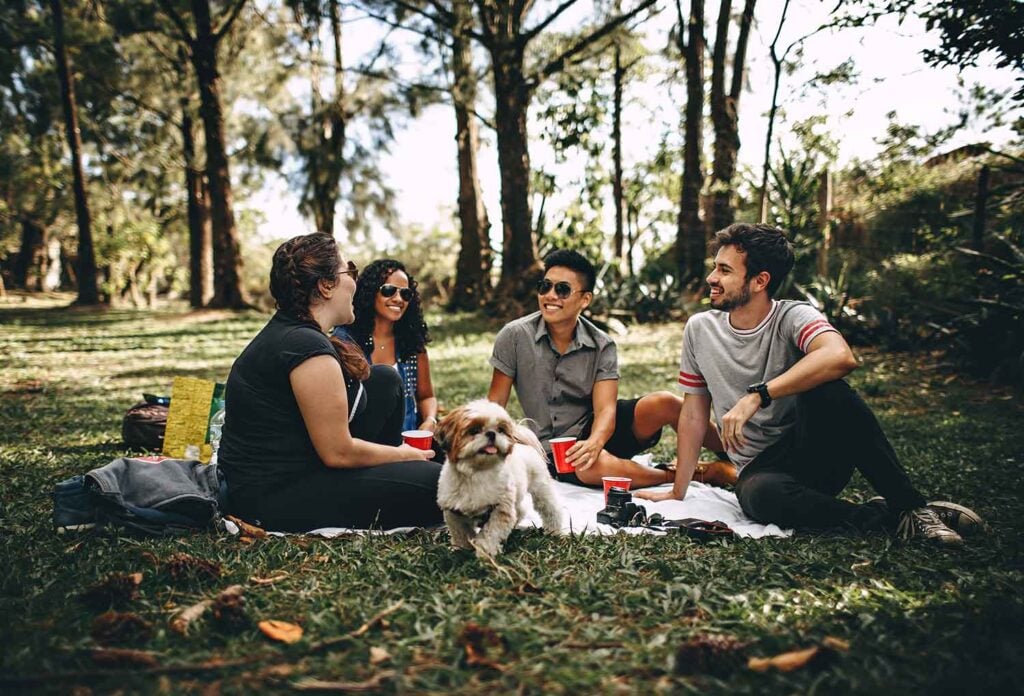 And a great way to boost emotional connectivity is to build an online community. With an online community, you give your customers a platform to join forces, communicate with each other, and feel closer to your brand.
MemberPress is a quick, easy, and affordable way to build an online community right on your WordPress website.
MemberPress is the world's #1 WordPress membership plugin. We're continually working to offer new features and integrations so you can create the perfect online experience for your customers.
One such seamless integration is through free forum plugin, bbPress.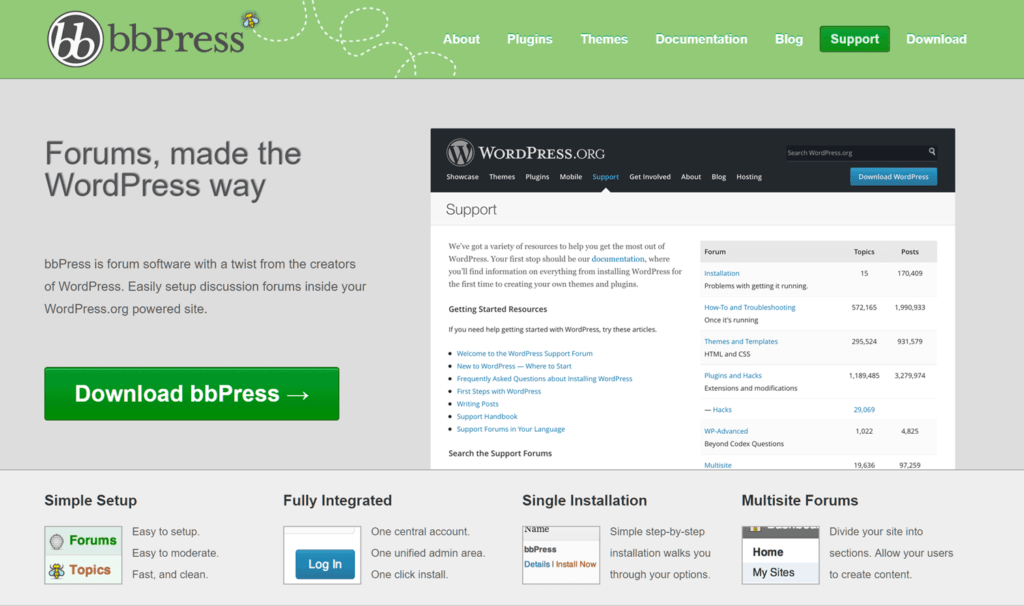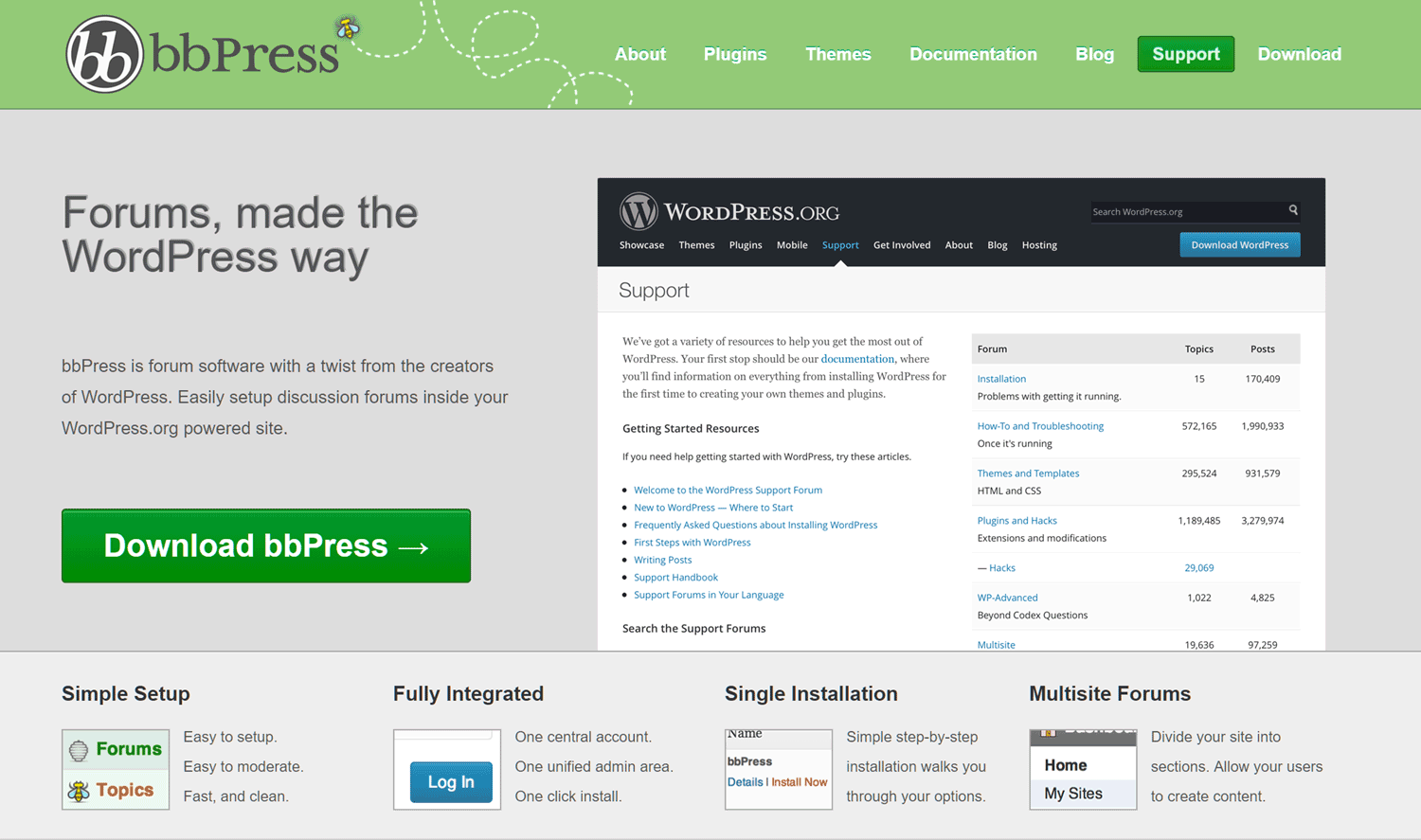 With MemberPress and bbPress, you can invite customers to join an exclusive community right on your own website. In your private members' area, customers can share experiences, contribute content, and offer support to each other.
Keep them sweet with exclusive offers and content.
Members' areas are also a great source of customer data. You can…
Discover your customers' preferences
Tailor your content to boost engagement
Create personalized experiences
And do all kinds of other helpful stuff!
Find out how to add a forum to your WordPress website in this thorough step-by-step guide.
2. Create a Customer Resource Hub
Are your customers making the most of your product or service?
Offering helpful resources is a great way to educate site visitors about your products and create value for them without spending a lot.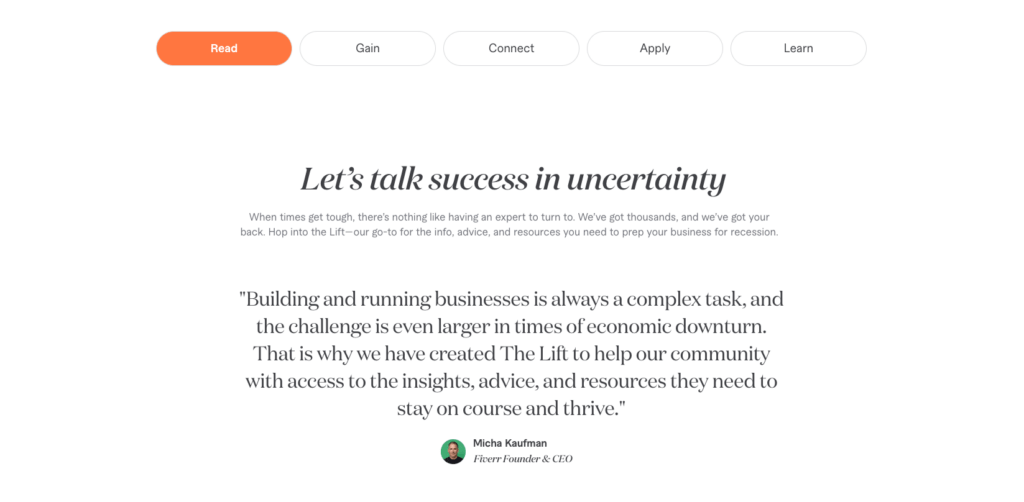 Create a page on your website with tutorials, tips, tricks, and FAQs. Make them fun and accessible. There's no need to put together a hefty manual of technical jargon – just some easily digestible pages with simple instructions and advice.
Consider offering advice in different formats. Some people prefer written instructions, while others like video tutorials where they can see exactly what's happening.
With MemberPress, you can easily organize your content into a mini-course so customers have all the information they need in one place.
The MemberPress Courses add-on comes with every MemberPress plan. With its drag-and-drop course builder, it's super easy to organize your content and build out a curriculum.
MemberPress Courses also allows you to make courses exclusive and sell them on your site as a source of recurring revenue.
But if your aim is to create a customer resource hub, you can make it free and open to your entire customer base.
3. Set Up a Points-Based Customer Loyalty Plan
Have you ever chosen a business over its competitor to earn points in its customer loyalty program?
Of consumers, 83% consumers say belonging to a loyalty program influences them to buy again from a brand.
Think about it. Haven't we all bought something we otherwise wouldn't have just because we had customer loyalty points to use up? I know I have!
Of consumers who belong to a customer loyalty plan, 76% say they purchase more as a result. That increases to 93.3% when the brand has a better understanding of their buying preference.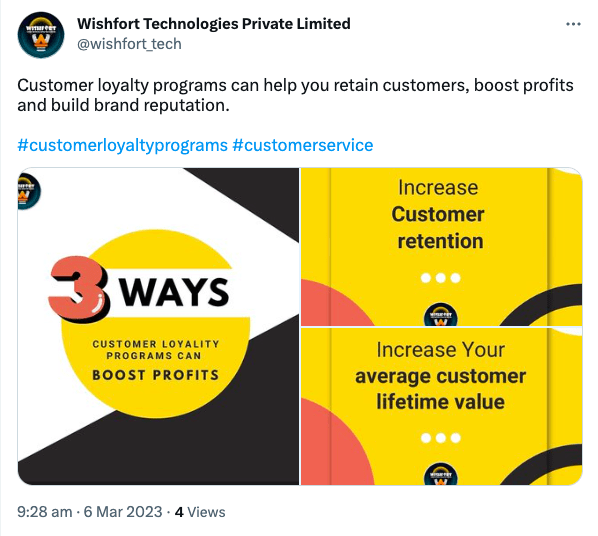 As a business owner, customer loyalty programs help you keep customers. And that helps you increase revenue, increase referrals, and grow your customer base.
From the perspective of the customer, loyalty programs create value by enabling them to redeem points, discounts, and vouchers and have a more personalized experience.
You might believe that loyalty programs are difficult to manage or expensive to run. But now there are accessible ways to incorporate loyalty programs into your business.
If you run a WordPress website, it couldn't be easier with myCred.
MyCred is an intelligent points management system add-on that rewards customers for interacting with your brand on your website.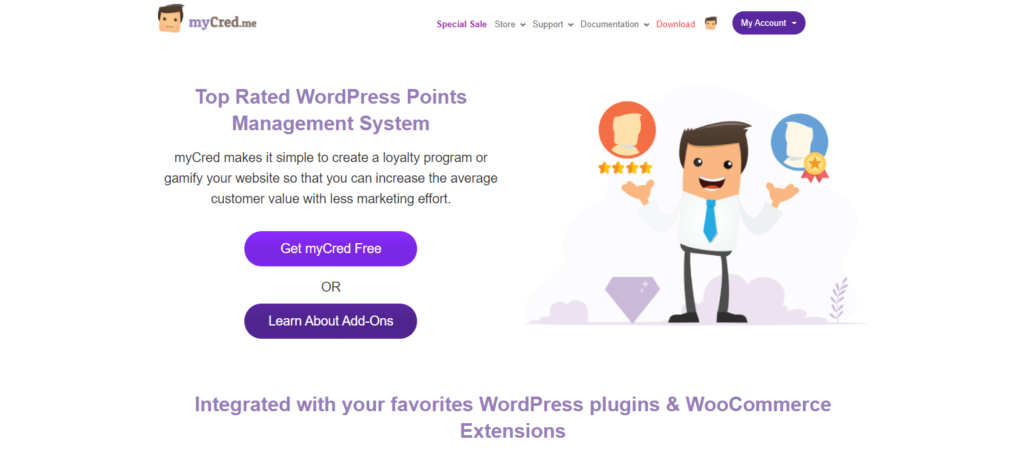 Add gamification features such as badges and leaderboards to your website, or keep it simple with a traditional points system when customers make a purchase. Customers can exchange points for real money and coupons to use in-store.
Best of all, myCred is free and open-source. All you need to do is download it from the WordPress repository.
Oh, and it also happens to integrate with MemberPress! Fancy that. Promote engagement by rewarding members for leaving comments on your videos, writing a product review, attending an event, or sharing content.
Read more about myCred integration with MemberPress here.
4. Big Up the FOMO
Show your customers that real people trust your brand enough to purchase and use it – even at an increased price.
FOMO (fear of missing out) is when people feel anxious at the thought of not taking part in something. It's a very familiar principle: "If everyone else is doing it, what am I missing out on? It must be good/worth the money."
Trigger FOMO by displaying social proof on your website, and increase the chances of (A) your customers sticking around, and (B) new customers signing up.
TrustPulse, FOMO and Notification X are three FOMO marketing tools you can use on your website.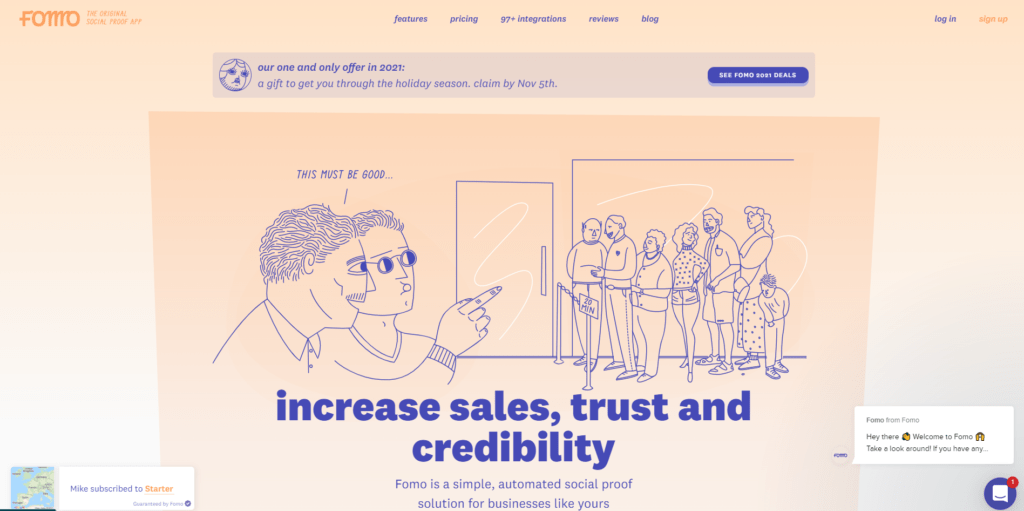 Set them up to display discreet pop-up notifications on your website whenever someone interacts with your brand online. Some examples are:
When someone makes a purchase
When someone signs up for a newsletter
When someone leaves a comment
FOMO also easily integrates with WordPress to show a notification when a new member signs up.
5. Upload and Share Quality Content
Expertise, authoritativeness, and trustworthiness – E.A.T. These are the three factors Google uses to measure a page's quality.
These are also the factors your consumers measure (consciously or subconsciously) when they interact with your brand online.
If your brand comes across as poor quality, your customers will be less likely to stick around after a price hike.
However, if you can show and share your expertise, authoritativeness, and trustworthiness, your customers will be more willing to pay a premium.
Focus on creating high-quality content such as videos, blog posts, podcasts, etc. that are interesting, relevant, and/or helpful to your customers.
For example, if you sell cycling gear, create educational videos on how to maintain your bike, or review the best cycling products on the market.
You can learn more about Google EAT in this article.
Video content is especially effective at engaging customers. But while the content of your video might be stellar, the quality of the video itself is just as important.
With FlexClip, you can create professional-looking videos with zero prior editing knowledge or experience.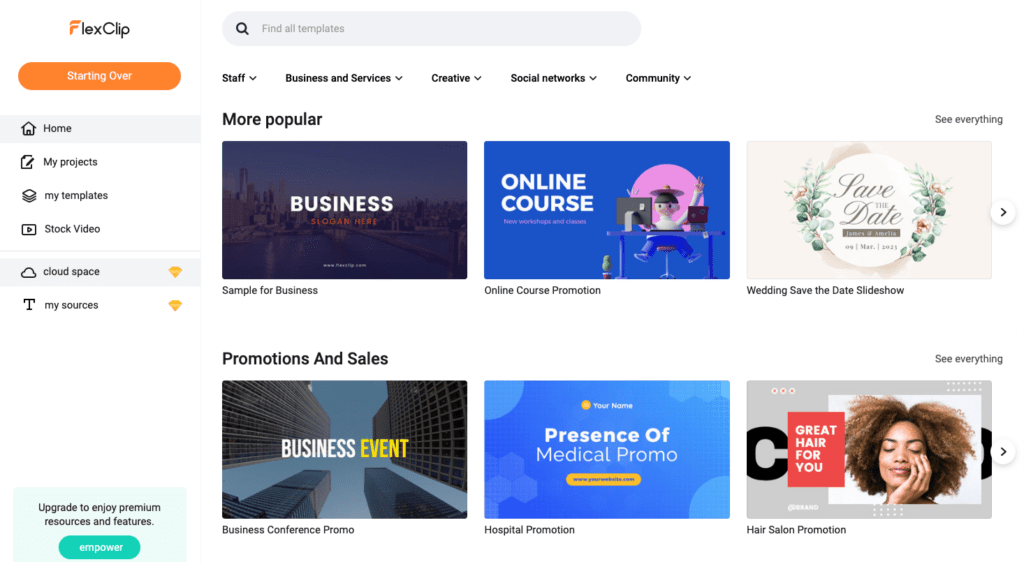 With its drag-and-drop interface, thousands of royalty-free images and music tracks, and animation templates, making great-looking videos is a cinch.
Switch Up your Pricing Model and Keep Prices Competitive
Have you considered that there might be other ways to generate revenue that can help you keep prices competitive?
Switching or introducing the different pricing models below can help you generate recurring revenue and make you less dependent on one-time sales.
Add a VIP Level
Not all customers are hard hit financially at this time. And if you've done an awesome job of building great relationships with your customers, some will even be more than happy to spend a little extra to support your business.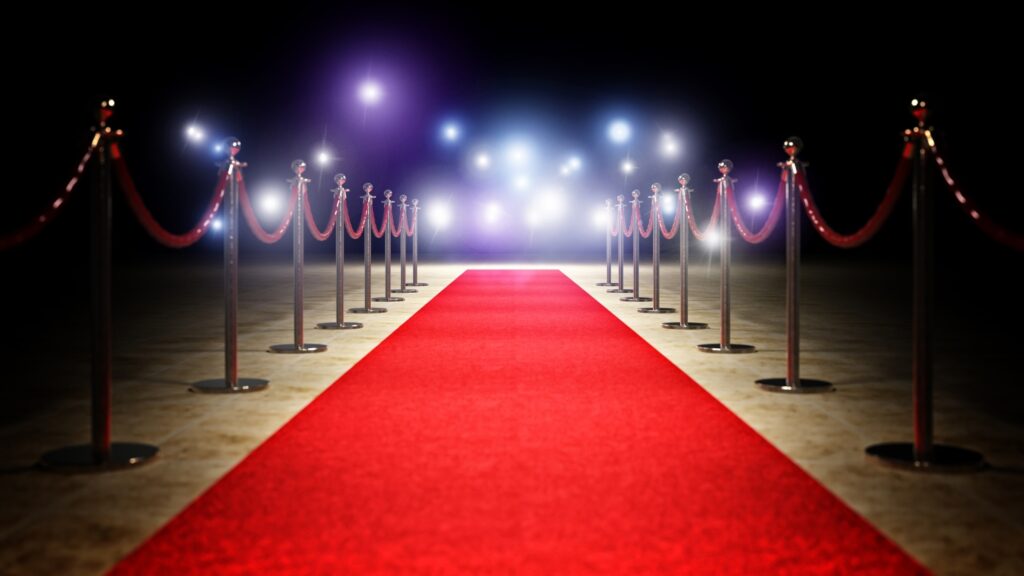 For all those people, consider offering a premium plan with added benefits and luxuries. The concept is simple – VIP members pay a weekly/ monthly/ bimonthly/ annual fee to receive special treatment.
Here are a few examples of VIP offers:
Priority Access
VIPs get priority access to your latest range of products, new online content or ticket sales.
This is a great option for authors, graphic novelists, clothing retailers, museums, galleries, and event venues.
Exclusive Access
Taking priority access a step further, you could offer VIPs exclusive access to products, content, and services. How about an invitation-only event or exclusive behind-the-scenes content?
Free Shipping
While it might seem illogical to offer free stuff to generate more revenue, Amazon Prime is a testament to the power of this pricing model. Offering VIP members free shipping near-guarantees they won't go to your competitor.
Prioritized and Personalized Customer Care
AI customer care is soon becoming the norm, it's a way to get a fast response, freeing up the phone lines for more complex cases.
The upshot is that customers are used to near-instant responses, but they're also increasingly frustrated by the lack of personalized care.
VIPs can enjoy one-on-one customer service and support, instead of having to wait in line.
With MemberPress, it's easy to create and manage a separate, gated area for premium customers.
Subscription-Based Pricing
You know the deal. Instead of one fixed rate, charge customers on a monthly, quarterly, or yearly basis.
This option works well for products with a low cost and a high product turnover such as gift cards, soaps, aftershaves, makeup, snack boxes, flowers, etc.
In these instances, you're offering consumers a practical solution to their regular needs and at the same time guaranteeing a repeat purchase.
Men's personal hygiene brand, Manscaped, offers subscription plans for its products.
Subscribers receive a new box of grooming tools every three or six months. And they get exclusive discounts and access to limited edition products.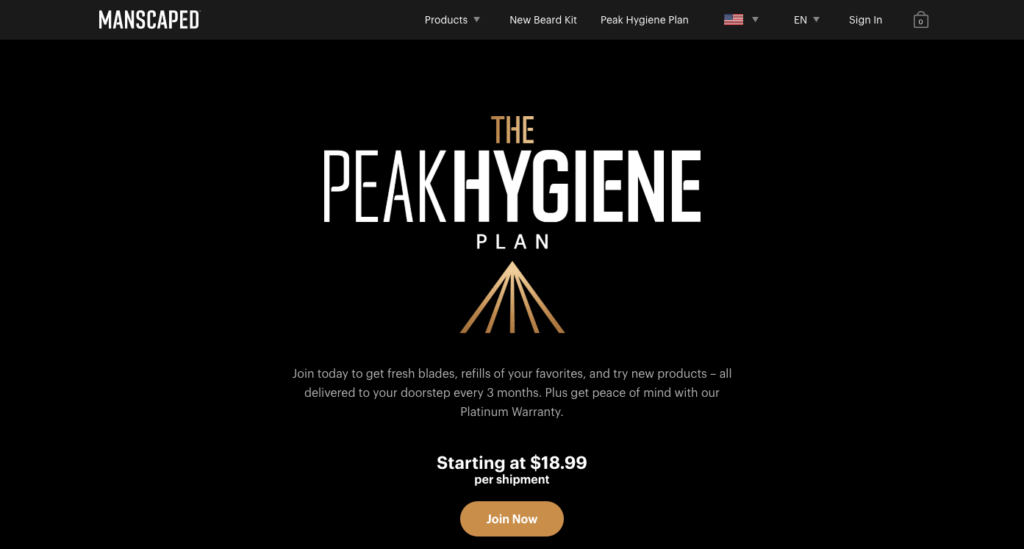 You can also use subscription-based pricing to spread the cost of your services to your customers. For example, if you're a mental health practitioner, hair stylist, or fitness trainer.
By allowing customers to pay for your services in installments instead of one lump sum, you're helping them budget better and ensuring their loyalty.
How to "Break the News" About Raised Prices Without Losing Customers
If different pricing models don't work for your business, you've hopefully still found a way to create value for your customers. That will make this next bit a lot easier.
Here are some top tips on how to communicate your price hike to your customers.
1. Don't Hesitate, Communicate
Be proactive about communicating your decision to your customers. Don't wait for others to control the messaging.
2. Use Transparent Lanuage
Say it as it is. Avoid language like adjustment and change. We're not fixing our pants, and we're not going through menopause, we're raising prices.
Being coy about it won't save anyone's feelings, but it might make you look like you have something to hide.
3. Lead With the Extra Value You've Created
Emphasize what extra value you have to offer them. What will they be missing out on if they leave? How have you improved your service or customer experience?
4. Explain the Essentials
Make sure you're clear and direct about who the price hike will impact and when it will take effect.
5. Skip "Sorry"
Price hikes are a reality and a necessity in business, and people understand that. There's no need to apologize.
You need to be the first one to back the decision that your products or services are worth their new price, and that your customers are still getting a great deal.
6. Let Your Customers Know How Much You Appreciate Their Business
Sign off by thanking them for their continued support. Let them know that they are valued.
Conclusion
Price increases are as inevitable as muscle shirts on a Jersey Shore beach. If they weren't, penny candies would still be a thing.
However, we hope you can apply some of these ideas to your business to help you increase revenue and keep your prices competitive.
Work on increasing customer loyalty and emotional brand connections so that when you have to raise prices, your customers will see the value in staying put.
When the time comes to announce a price hike, lead with value and transparency.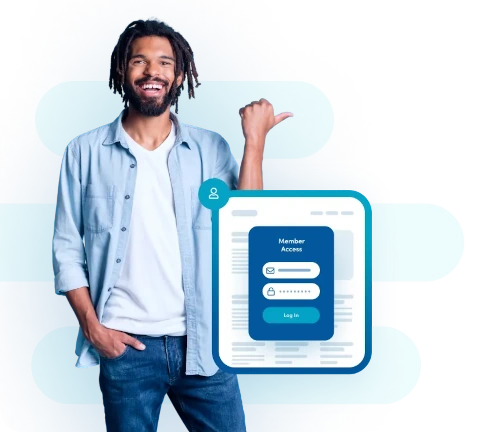 Get MemberPress Today!
Start build customer loyalty with MemberPress.
Get MemberPress Now
See All Features
Do you have any questions or suggestions on how to raise prices without losing customers? Let us know in the comments section below!
If you liked this post, make sure you subscribe to the MemberPress blog!