As a student, you may often find yourself a little short on cash. Once rent and bills are paid, you might not have much money left to plan for the future or to do the things you enjoy.
Fortunately, there's this amazing thing called passive income.
If you're a student with a busy schedule, creating passive income streams is a great option, because it requires little to no ongoing effort. Plus, as a student, you likely have valuable knowledge and expertise that you can monetize.
In this post, we'll go over 5 passive income ideas for students like you. Let's hit the books!
The Tools You'll Need
Before we get started, let's review two main platforms that can help you start earning a passive income in no time! Both tools are highly beginner-friendly.
WordPress
WordPress is a flexible content management system (CMS) that enables you to create and manage content like web pages and blog posts. It's open-source and free, so you can download it straight from the website:

One of the best parts about WordPress is that you can expand its functionality using plugins.
For instance, you can use a plugin like WooCommerce to transform your site into an online store.
MemberPress
MemberPress happens to be one of those plugins. It's an all-in-one WordPress monetization plugin you can use to run an online business or even just monetize your content.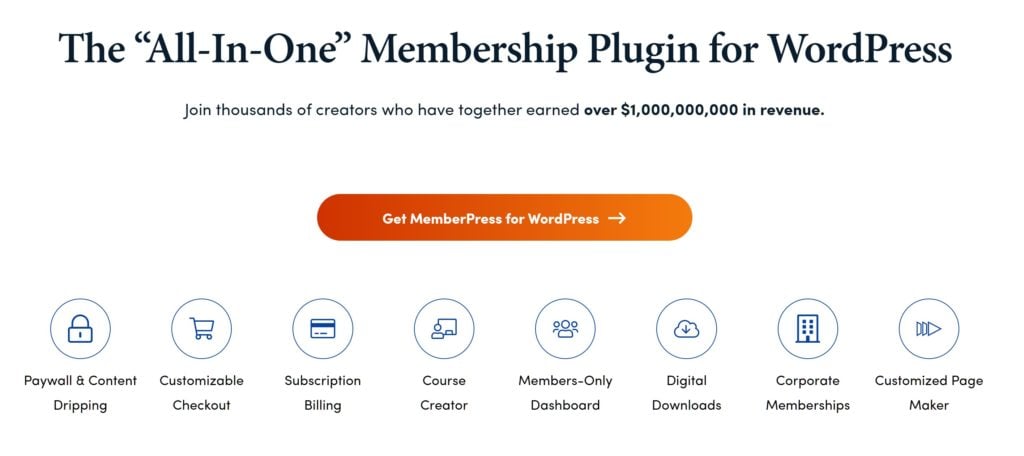 For instance, you can do things like…
Offer subscription billing
Paywall certain posts and pages
Enable visitors to download digital goods
But MemberPress Courses, the plugin's built-in learning management system (LMS) add-on, enables you to sell online courses.
That's what sets it apart from other similar tools.
5 Passive Income Ideas for Students
Now that you know what tools you'll need, let's take a look at 5 passive income ideas for students.
1. Create Tutoring Videos
As a student, you're in a position where you can share tutoring videos about your specific subject. Or, you can create instructional videos that offer value to others in your position.
For example, you might share study tips or advice about the college experience:
Due to the popularity of video content, this approach has tons of potential. What's more, video is ideal for tutorials and knowledge sharing.
In fact, 54% of YouTube visitors turn to the platform to solve a problem. Another 56% say they go to YouTube to learn something new:
There are also a lot of ways you can approach video tutorials. You might want to produce short instructional clips.
Or you may want to host longer, in-depth videos that function more like a lecture or presentation. This can be a better choice if you already have an established online presence and an engaged audience.
Webinar replays
You can also host webinars that encourage more audience interaction.
Any webinar platform worth its salt will include a replay feature. So you can record a webinar once, then paywall the replays indefinitely, and voila – passive income's coming in.
MemberPress integrates with tons of top webinar platforms, including Crowdcast and GotoWebinar. So set up and management are easy.
2. Start and Monetize a Blog
Although blogs have been around for a while, they're still very popular. The main reason for this popularity is freedom. A blog gives you a space where you're in complete control of your content.
With other platforms like social media, you're governed by the rules of that particular site. However, with a blog, you have the creative freedom to do and say what you want.
It's also cheap and quick to get started with a blog. As we mentioned, you can use a platform like WordPress to start creating blog content almost instantly:
The best thing about a blog is its potential to support multiple income streams.
There are all kinds of ways you can make money from your blog. First, you can try your hand at affiliate marketing, which we'll go over later in this post.
Additionally, you can get sponsors, run ads on your pages, and paywall your content for users who have a membership on your site.
3. Become an Affiliate Marketer
Affiliate marketing is a great option if you currently have a blog, YouTube channel, or any platform with a decent following. After you start creating content, you can partner with companies that match your audience, niche, or values.
Some of the most popular affiliate programs are Amazon Associates, SEMrush, and HelloFresh:
Once you partner with your chosen brands, you'll receive a unique affiliate link. You can place your link in blog posts, comments sections, and your YouTube description box:

Every time a visitor clicks on the link and buys a product, you'll receive a percentage of the sale.
However, some affiliate programs will even pay you for generating leads. In this scenario, you can earn a commission when users complete the desired action, such as clicking on a link.
4. Sell Digital Products
Selling digital products is another great way to pursue and explore a skill or passion while studying. For instance, you might be studying business, but have a strong interest in art.
In this case, you could sell illustrations or prints online while continuing with your education: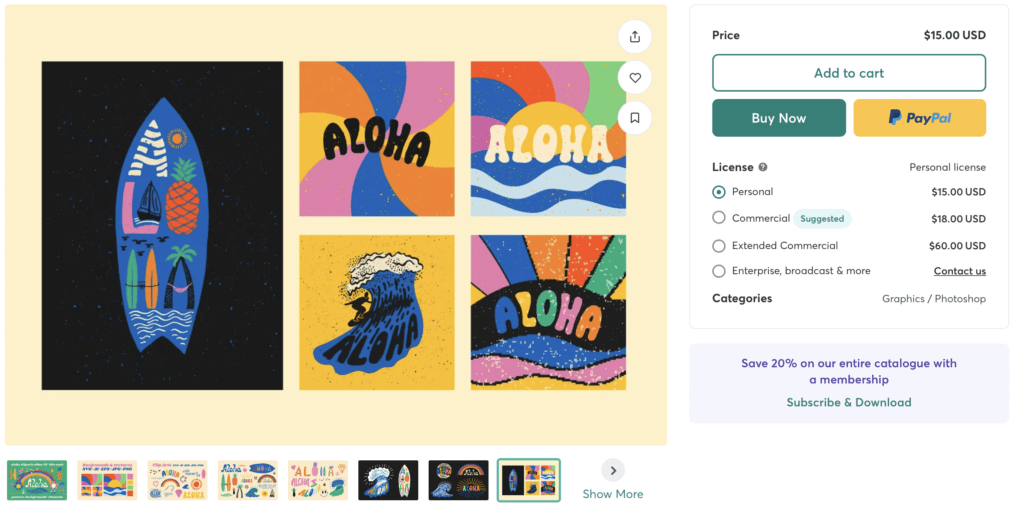 One of the main benefits of selling digital products over physical goods is that they have low overhead costs and you don't have to worry about shipping.
The easiest way to get started is to install the MemberPress Downloads add-on. This plugin enables you to upload your files to WordPress, create downloadable links, and protect files with Membership Rules.
Since third-party marketplaces can charge high commissions, your best option is to sell your digital goods on your own website. Then, you can use search Engine optimization (SEO) to attract visitors.
5. Create an Online Course
An online course is a great option if you have a particular skill that others will want to learn. For example, you might…
Be fluent in a language
Specialize in a craft
Have everyday skills that are in demand, like cooking or baking
After you install MemberPress, you can easily create a membership site. Then, you can use MemberPress Courses to build your classes within the platform.
If you already have a blog, you can create membership tiers for your site and paywall content like courses (and even certain posts).
This way, only those with a membership can view your content.
As with any membership site, you'll need to have signup and login pages. You'll also need a pricing table so visitors can clearly see the benefits of your memberships.
MemberPress' built-in pagemaker ReadyLaunch™ takes care of all that for you, and it's enabled by default on plugin install.
Just a few button clicks, and you get site pages (including courses) that are mobile-responsive, optimized to sell, branded, and modern-looking. All with zero coding.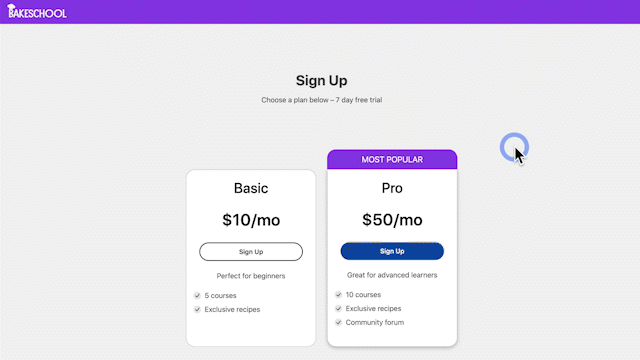 Once you have your members' email addresses on file, you'll be able to send targeted offers to their inboxes. This is an excellent way to warm subscribers up to the idea of a sale. Plus, it gives you another place to add your affiliate links.
Conclusion
Being a student can be one of the most enriching and formative experiences of your life. However, when you're short on cash, it can be difficult to make the most of your time.
Fortunately, you can start generating a passive income to earn extra money. To recap, here are five passive income ideas for students:
Create tutoring videos.
Start and monetize a blog.
Become an affiliate marketer.
Sell digital products.
Create an online course using MemberPress.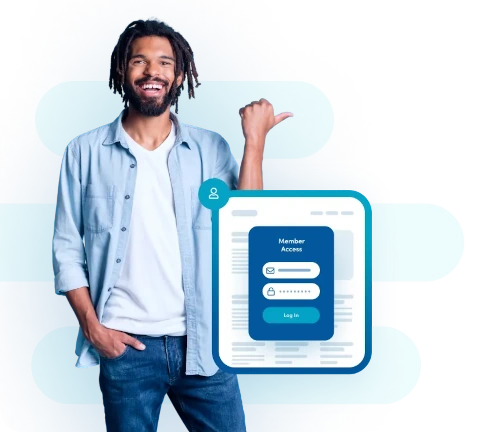 Get MemberPress Today!
Set up passive income streams, and start getting paid for what you know.
Get MemberPress Now
See All Features
Do you have any questions about earning a passive income as a student? Have any passive income ideas for students we didn't share? We'd love to hear about it in the comments section below.
If you liked this post, make sure you subscribe to the MemberPress blog!